Scoop: Circulo Health shutters two business lines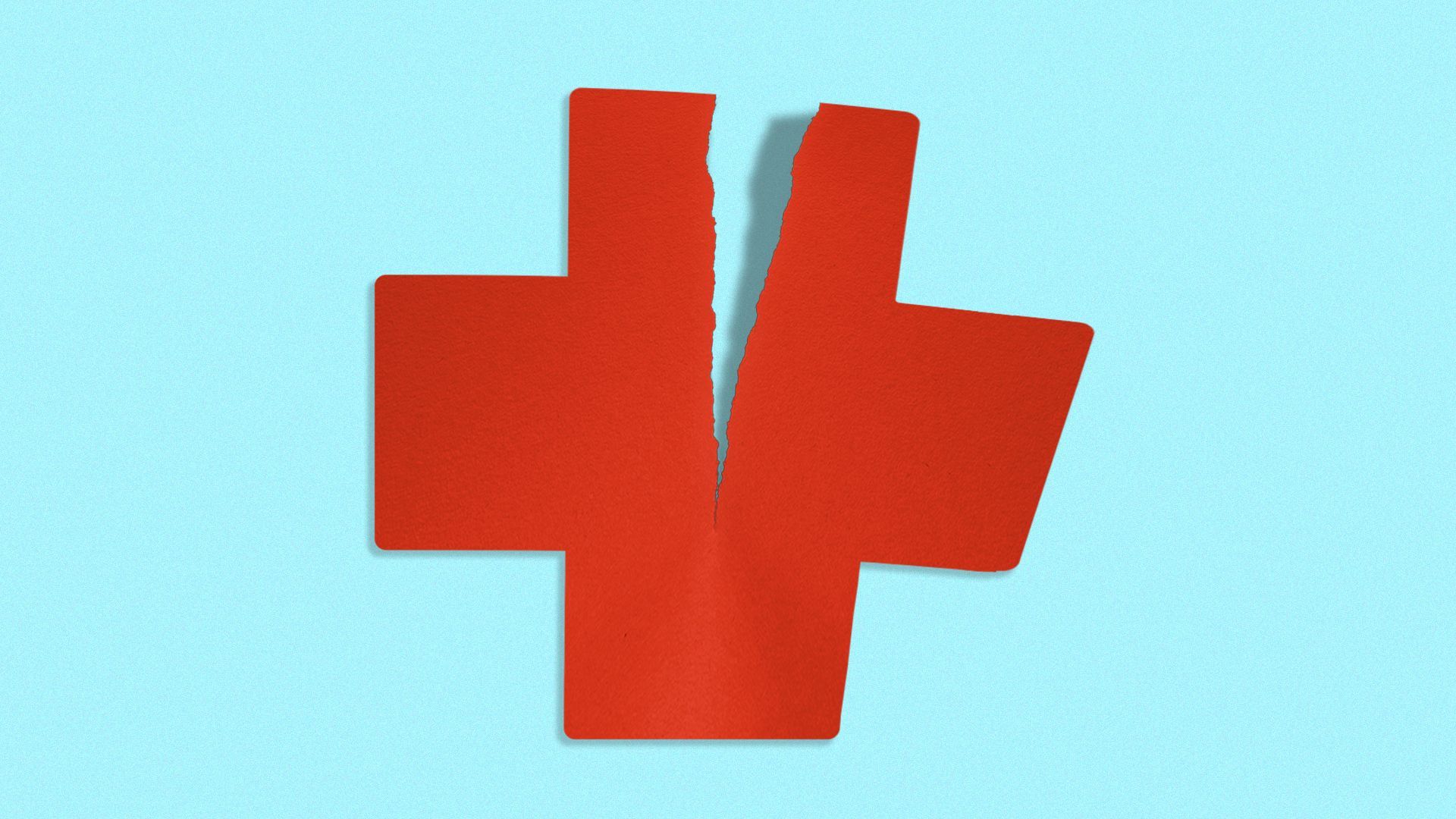 Olive AI sibling company Circulo Health has closed two of its three business lines — including one it recently acquired, three former high-level employees tell Axios.
Driving the news: Columbus-based Circulo has shuttered its insurance technology division — the startup's initial focus — and legally and financially separated from Huddle Health, the primary care practice it acquired in 2022, per the sources.
Why it matters: As was the case with Olive, Circulo's lack of clear mission and focus inhibited its ability to secure capital and ultimately required a significant paring down of operations, the sources say.
Details: The decision to close the two businesses was announced internally last fall and finalized this spring, the sources said.
Following the separation, Huddle Health still operates in the state of New York.
Circulo's only remaining business line centers on delivering home care to people with intellectual and developmental disabilities (IDD).
The $50 million that Circulo raised in February 2021 as part of a Series A round led by Drive Capital and General Catalyst ran out in April 2022, according to the sources, who requested anonymity out of fear of retaliation.
What's happening: A number of Circulo executives — including CEO Jeff Grahling — are no longer with the company, per LinkedIn.
Other recent departures include COO Mike Renn, CTO Erika Bjune, VP of product Bill Babeaux, VP of data Taylor Shipman, VP of IDD programs Tom McMahon and VP of payment design Isaac Edrah, according to LinkedIn.
As of August 2023, Circulo's website was not functional.
Catch up quick: Founded in 2020 with a focus on insurance tech, Circulo has shifted focus a handful of times in its short lifespan.
The company pivoted from insurance tech to primary care delivery in January 2022 with the acquisition of Huddle Health and announced a partnership with Brave Health to deliver telepsychiatry services.
Circulo also around that time launched its mobile-van-powered telepsychiatry pilot for people with disabilities dubbed the "Circulator."
The company pivoted a third time to home care for people with disabilities last June. At the time, the company laid off roughly half its staff, shrinking from roughly 350 to 175 employees.
Per LinkedIn, Circulo's current employee count is 70.
What they're saying: Sources describe Circulo's environment as rushed and unfocused, even by the frenetic standards of most Silicon Valley startups.
"It was a weird 'Let's try this and that' approach rather than, 'These are the metrics we have to hit and these are the deadlines,'" one source tells Axios.
"It was constantly a dog chasing its own tail," says another source.
Circulo, Drive Capital and General Catalyst did not respond to requests for comment.
Go deeper