Exclusive: Uptiv bags $8M for hybrid infusion care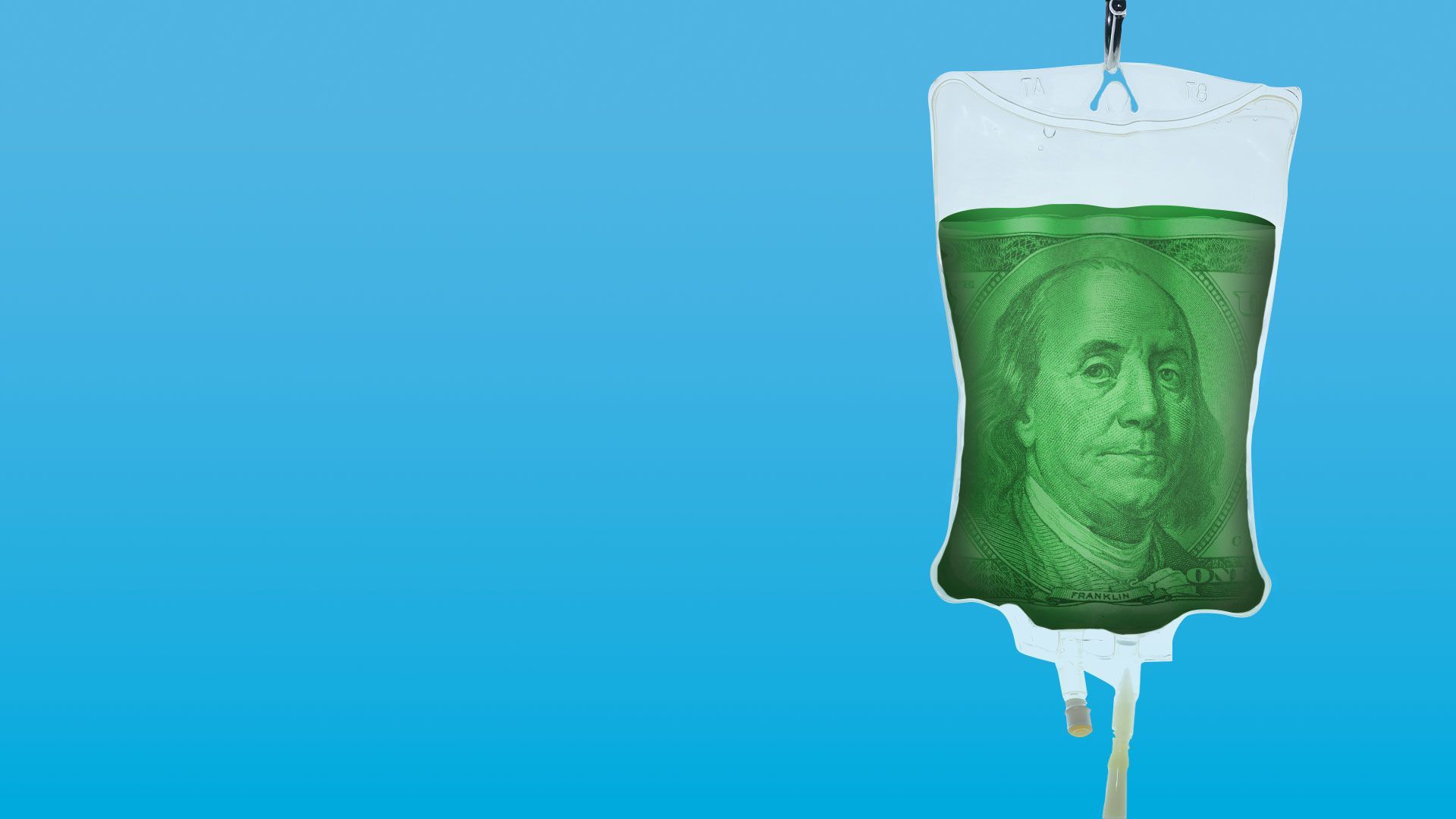 Hybrid infusion treatment startup Uptiv Health bagged $7.5 million in seed funds, CEO Torben Nielsen tells Axios exclusively.
Why it matters: The $100 billion-plus infusion therapy market is projected to grow at 8.6% CAGR through 2025, as care continues to shift away from hospitals, per a June report from Harris Williams.
Driving the news: Patients and payors are fueling demand for more cost-effective, high-quality infusion providers — often outside traditional settings.
Deal details: Redesign Health participated in the round. Nielsen declined to disclose other backers.
Funds will go towards opening its first clinic in Westland, Michigan (roughly 16 miles west of downtown Detroit) and expanding to other locations.
Nielsen foresees Uptiv collecting a Series A near the end of next year.
How it works: The Michigan-based startup offers in-person therapy and virtual treatment management services for people with chronic conditions such as multiple sclerosis, Crohn's disease and rheumatoid arthritis.
Uptiv's virtual tools allow patients to onboard, schedule and check into appointments, pay and ask their care team questions.
The company accepts Medicare and is in-network with Michigan payers including Aetna, Cigna, Humana and United Healthcare.
Patients will be provided with price estimates at the time of onboarding, Nielsen says.
What they're saying: Since Uptiv's business is dependent upon provider referrals, the company is focusing heavily on building strong relationships with local offices.
"Showing them our tech platform integrates well with their systems is key," Nielsen says, and "taking on some of the administrative functions here, such as prior authorizations, for them."
The intrigue: While the Uptiv team is starting with infusions, it is simultaneously exploring adding additional services such as behavioral health (talk therapy), nutritional counseling and pain management.
"Adding these services over time as we get a good feel for what this population needs, our tech platform will let us do that," says Nielsen.
State of play: Investors have been eager to help build ambulatory infusion center (AIC) networks to disrupt a market historically dominated by two big players: OptumRx and Option Care Health. Recent activity in the sector includes:
💉 One fun thing: The name Uptiv is a play on "uplift" and "IV."
Go deeper