In Theranos' shadow, blood testing startup Vital Biosciences collects $48M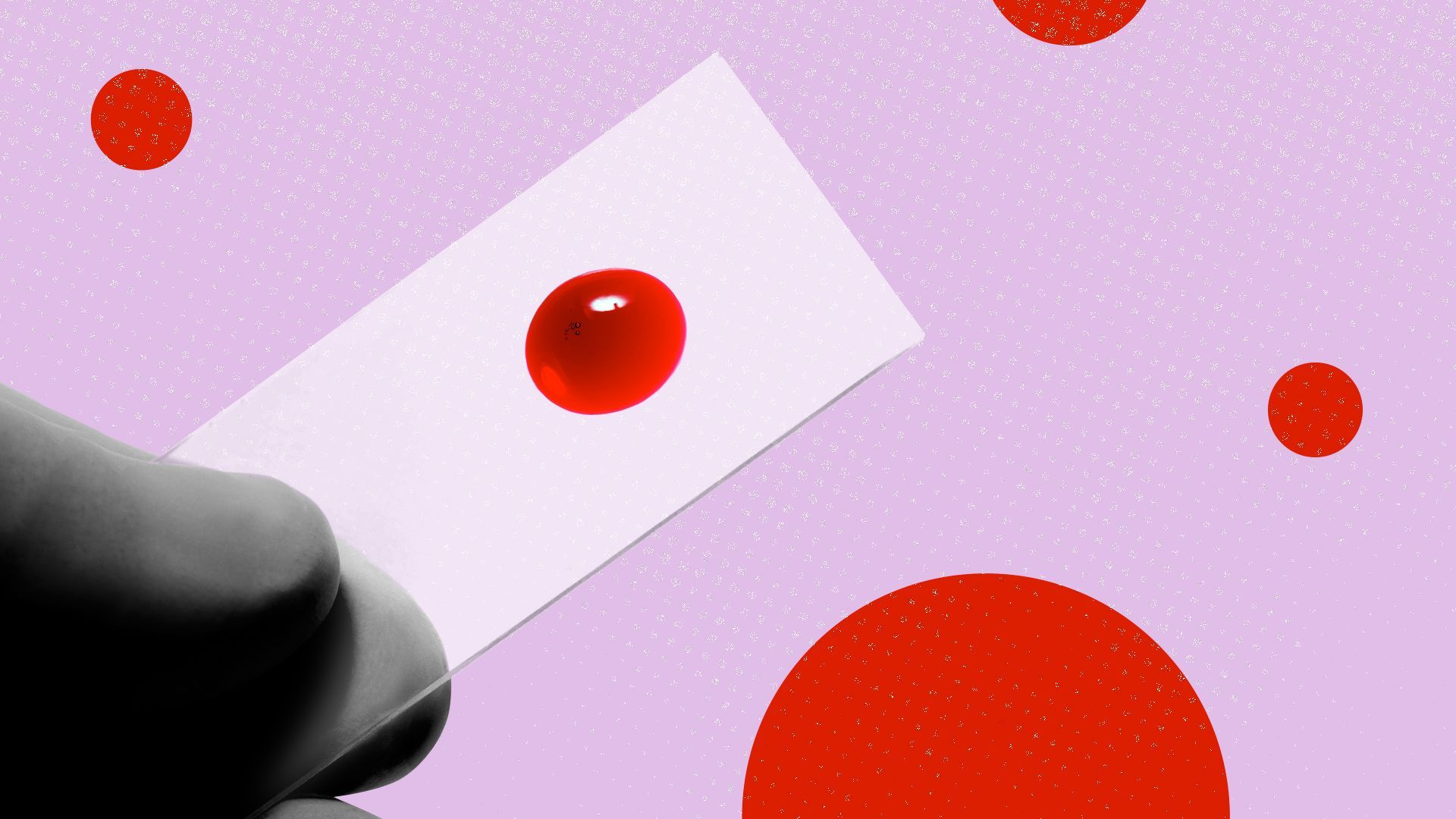 Ontario-based blood testing upstart Vital Biosciences revealed it has $48 million in funding, including a fresh $18.56 million Series A round led by Lachy Groom and Northpond Ventures.
Why it matters: Lest readers forget the initial premise of Theranos, the company's initial goal was laudable: Disrupt the $74 billion lab testing industry controlled by behemoths Quest and LabCorp, and put preventive care in patients' hands.
Flashback: Despite Theranos' spectacular fall from grace — complete with federal fraud convictions for both of its top execs — investors' continued interest underscores the enthusiasm for eliminating traditional blood draws.
Details: Vital's backers include, notably, LabCorp, as well as 8VC, Sam Altman, Marc Benioff, Inovia Capital and Route 66 Ventures.
Funds are being used to finish developing Vital's technology and to launch clinical studies, per Bloomberg.
Zoom in: The company presented Monday at the annual meeting of the American Association of Clinical Chemistry — the same as Theranos did in 2016.
While Vital is headquartered in Canada, it maintains a U.S. subsidiary that employs roughly a dozen people.
The company's core piece of tech is a device that it claims uses 600 uL of blood (roughly a dozen drops) to evaluate 50 commonly used primary care biomarkers in 20 minutes.
Its tests would check for blood disorders like anemia, metabolic disorders such as high cholesterol or jaundice, and the presence of substances like vitamins or insulin.
The intrigue: This isn't team Vital's first lab testing rodeo. Several of its co-founders previously started diagnostic startups, with one of them, Elucid Labs, serving as the precursor to Vital and the other, Confer Health, going out of business.
What they're saying: Vital CEO Vasu Nadella told Bloomberg's Sarah McBride that Theranos' floundering continues to serve his startup as a giant warning.
"Theranos is also a singular example of what not to do. The debacle has been a lesson, Nadella said, in making only measured predictions and seeking out peer review.
"'The fact that Theranos happened raised the bar in a really big way,'" Nadella added. "'There's not a day that goes by where we don't talk about Theranos multiple times.'"
Our thought bubble: With Theranos serving as an example of precisely what not to do in blood testing, it's possible another startup will pick up where the company left off — with a great idea. Successful execution remains to be seen.
Go deeper