Digital health preparing to test the IPO waters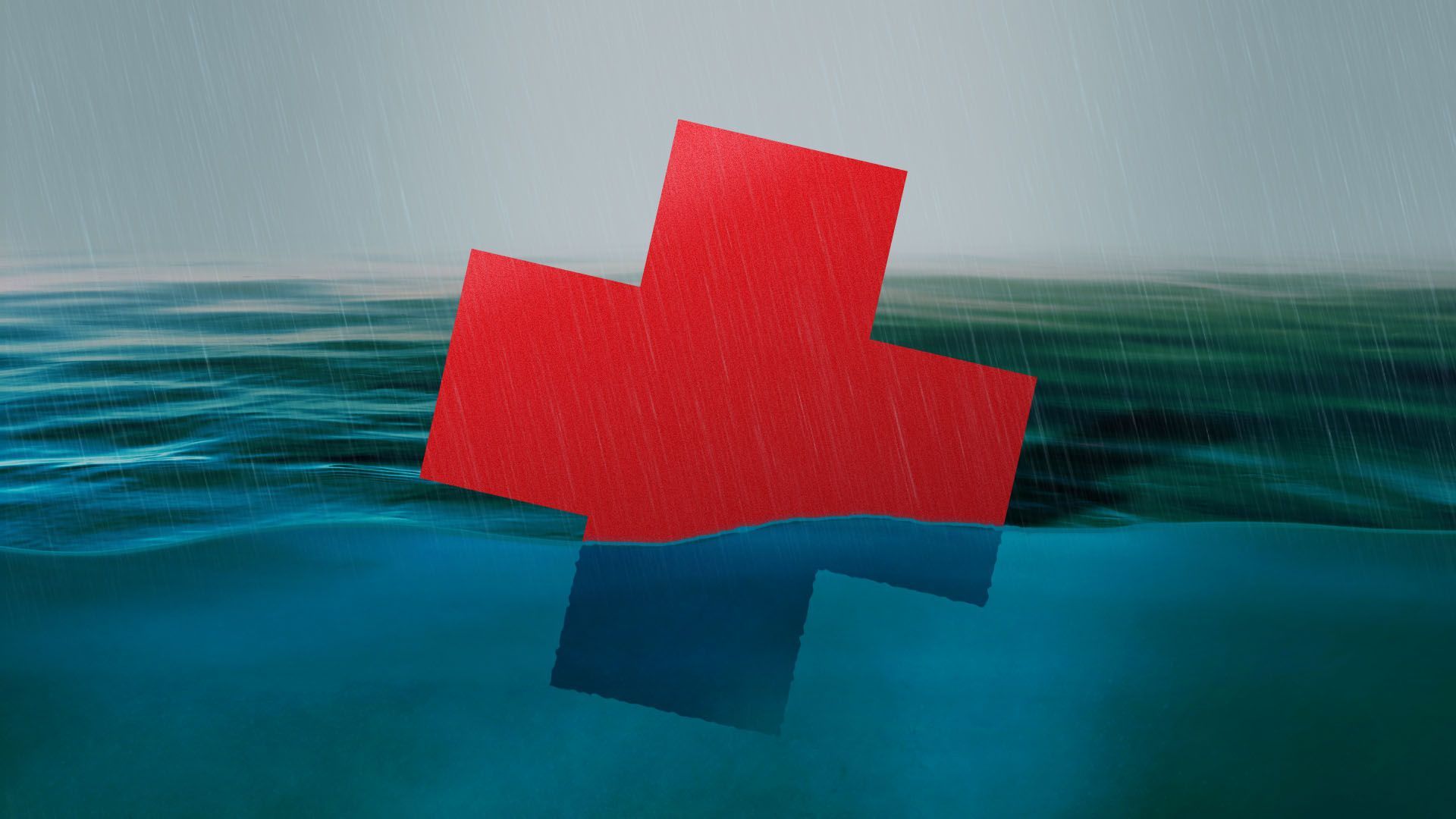 As public markets begin to thaw, digital health executives and investors are at least hovering their feet over the water, even if not diving in yet.
Why it matters: A rising tide theoretically lifts all boats, but the math for a digital health IPO in today's market is markedly different from two years ago.
Catch up fast: Since the unicorn-ucopia of 2021, there have only been two notable digital health listings, and both were 2022 SPAC deals: Akili Interactive and Euda Health.
Valued at $1 billion at the time of listing, digital therapeutic Akili's market cap has since fallen to around $91 million.
Before even getting priced, southeast Asian telehealth provider Euda Health slashed its enterprise valuation from $583 million when announced to $172 million when it did price.
What's happening: "Parts of the equity market are open, such as biotech follow-ons." says Jon Swope, senior managing director at Leerink Partners. "The opening for tech and consumer IPOs will be a precursor to a digital health re-opening."
With debt financing still tight, more private equity sponsors are weighing monetizing investments via IPO, says Kevin Eisele, William Blair's co-head of equity capital markets for health care.
"We've got a couple of IPO bake-offs over the next couple of weeks," for companies looking to list by the end of the year or early next, Eisele adds.
Eisele generally cited near-term IPO ambitions for an unnamed health care navigation company, as well as a clinical staffing access company.
Zoom in: Digital health companies to watch, per Renaissance Capital senior strategist Matt Kennedy, include...
What they're saying: "In the same way penguins wait for the first one to get into the water to take the risk of seeing if there are predators, the same is happening right now in the IPO market," says Sword Health CEO Virgílio Bento.
Sword, a digital musculoskeletal care company that's raised $324 million in venture funding per PitchBook, could pursue an IPO as soon as next year, depending on how choppy the waters look, he adds.
"I think it's a healthy change in the market, the expectations," says Kyle Talcott, CEO of mental health tech startup UpLift.
With a generally higher benchmark, we'll see "better companies going to IPO with stronger economics, and better performance once they do," Talcott adds.
The big picture: Any digital health company looking to go public should be profitable — or very close to it.
"Two, three years ago, there was much more leniency in terms of companies talking about a path to profitability," says Eisele.
Now, "the market's almost asking companies to be profitable at the time they go public," he adds.
"In 2020 and 2021, growth was king," Bento says. "Now, in 2023 and onwards, growth is still king, but it needs to be matched with profitability."
Between the lines: Gone are the days of accelerated listings and fly-by-night diligence, says Eisele.
"Jokingly, I would say that investors are actually doing diligence these days," he quips.
Public investors are making more conservative assumptions about market penetration, cost of capital, runway and revenue growth, he adds.
Valuations have become tricky to pin down, in part because the market struggles to make a distinction between true technology companies providing care, or "health care companies that use technology to make a process incrementally better," Bento says.
What we're watching: Political uncertainty ahead of next November could accelerate IPO timelines, Eisele says.
Aaron Weitzman and Erin Brodwin contributed reporting.
Go deeper