Health care funding drops 33% in first half of the year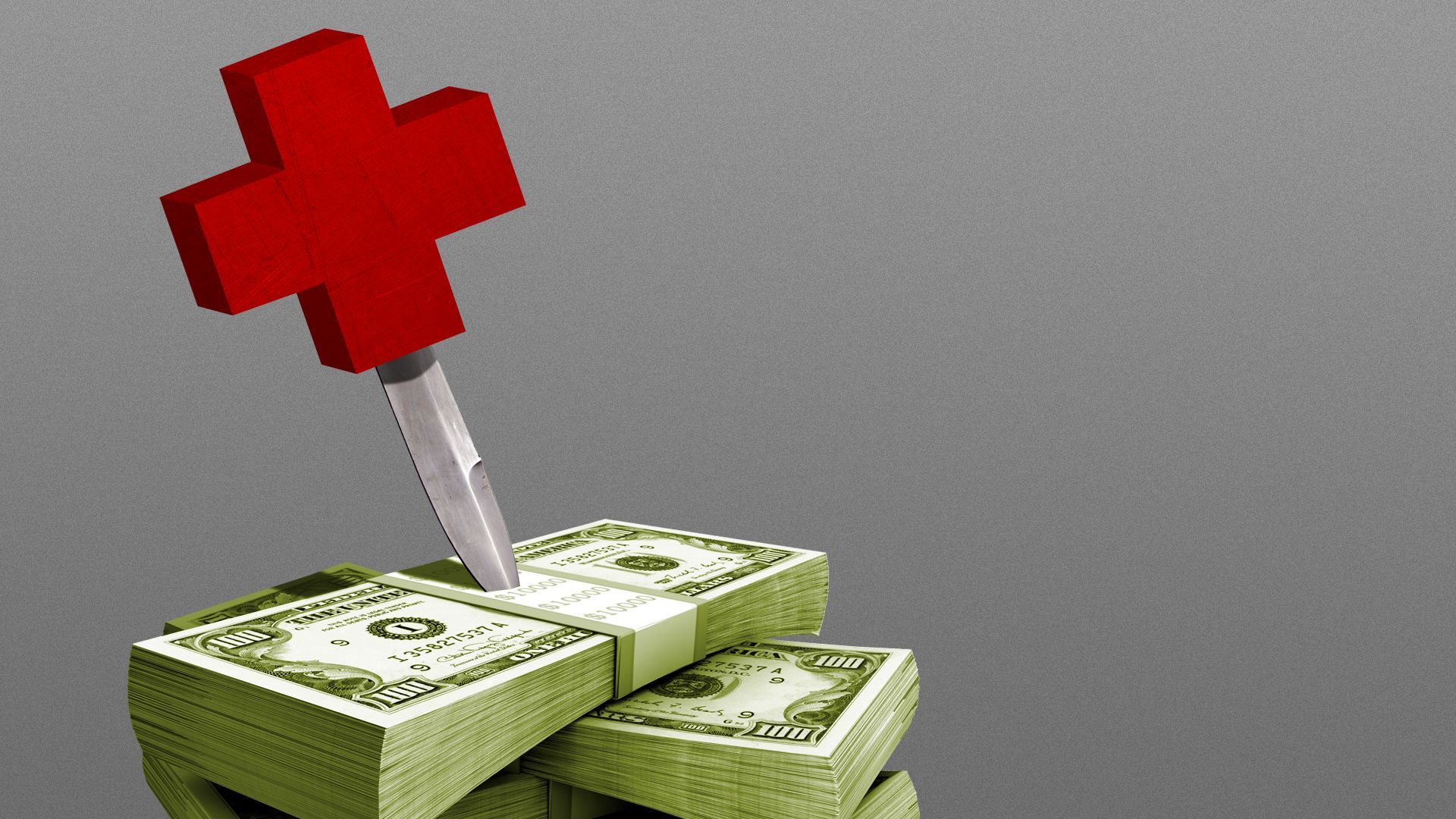 Health care funding was down 33% in 1H23 compared with the same time last year, according to a report from Digital Health New York.
Why it matters: Investment in Q2 of this year was on track with the fourth quarter of 2022 — indicating a sliver of hope for the second half of 2023.
By the numbers: Q1 saw $1 billion of funding across 29 deals, while Q2 saw $600 million of funding across 34 deals.
In the first quarter, 62% of the funding was across early-stage deals (pre-seed, seed and Series A), with 38% across late-stage deals.
In Q2, there was a more even split, with early-stage deals accounting for 54% of the funding and late-stage deals accounting for 46%.
Provider enablement took 23% of funding in Q1 and 24% in Q2.
Women's health brought in 13% of funding in Q1 and 18% in Q2.
What they're saying: "The market is tough and unpredictable. Glitzy 40-slide decks won't cut it, with practically everyone stretched to capacity," said Lindsay Jurist-Rosner, CEO of caregiving startup Wellthy.
"Instead, two key factors feel more important than ever in 2023: a clear, concise narrative about impact — think head-turning ROI — and exceptional and authentic relationship-building," Jurist-Rosner says.
"Capital preservation amidst a continued focus on scale will separate the top-tier companies from the rest," says Matt Griffiths, the East Coast director health tech and medical devices at HSBC.
"Those without runway through 2023 will be at risk for acquisition or down rounds, especially if fundamentals aren't strong," he continues.
Go deeper