Exclusive: Thoma Bravo creates drug diversion platform with Bluesight, Medacist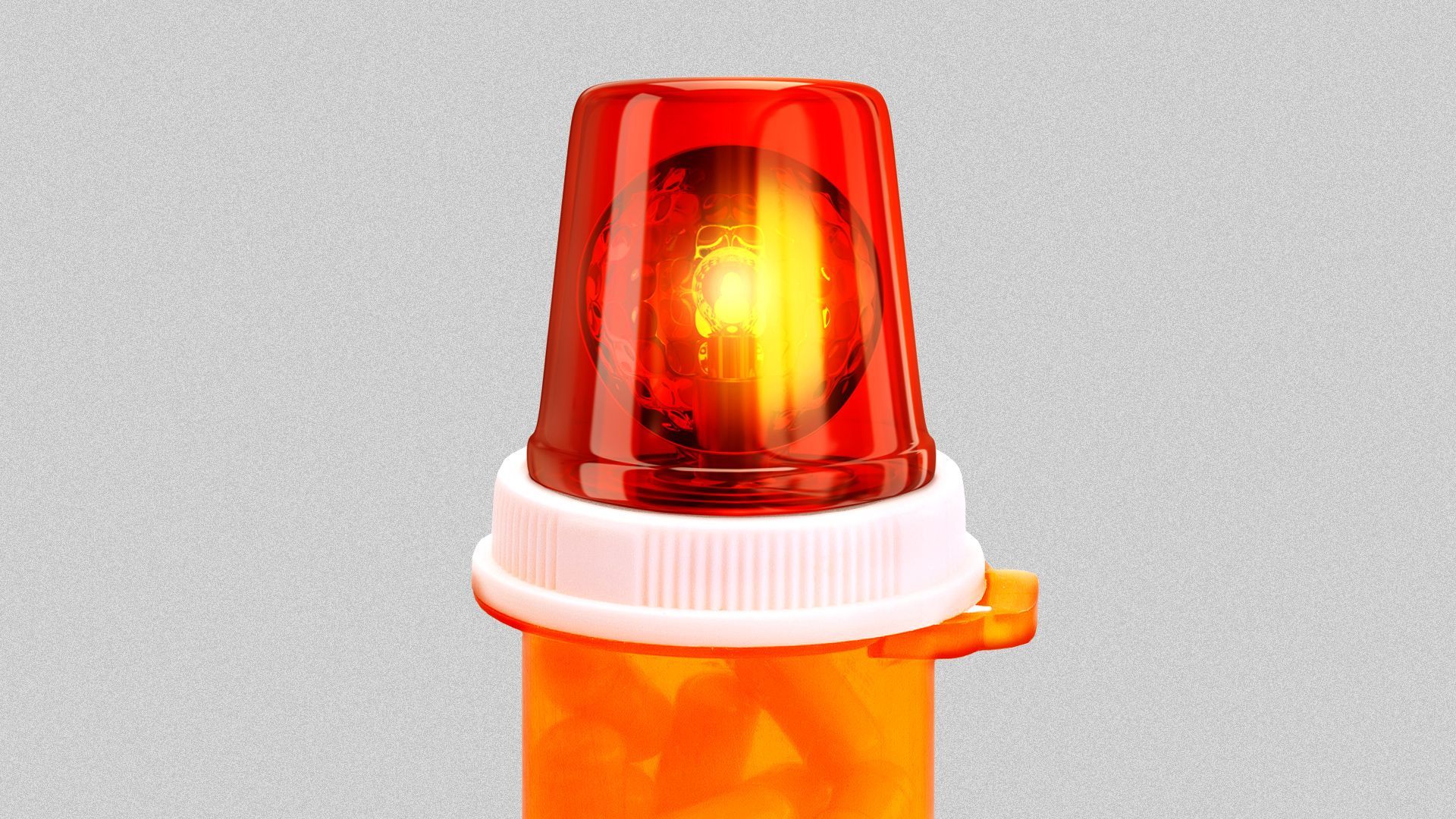 Thoma Bravo has bought and merged two drug diversion tech companies —Bluesight and Medacist — Thoma Bravo partner Carl Press tells Axios exclusively.
Why it matters: Drug diversion — the illegal distribution or abuse of prescription drugs — costs the health care industry more than $70 billion per year.
Details: Thoma Bravo acquired Bluesight as a platform, and bought Medacist as an add-on that closed simultaneously.
The combined company is approaching $50 million of top-line revenue and is profitable, sources tell Axios.
Press declined to comment on financials or disclose deal details.
Monroe Capital provided financing for the transaction. Piper Sandler advised Bluesight, while Provident Healthcare Partners advised Medacist.
Both companies will be recapitalized and branded as Bluesight, serving more than 2,000 hospitals across North America.
How it works: Bluesight aims to offer better visibility into the hospital pharmacy supply chain.
The platform offers automated radio frequency identification (RFID)-enabled kit and tray management, controlled substance diversion management and drug purchasing optimization.
Bluesight uses machine learning and data analytics to identify unusual patterns throughout the lifecycle of drugs.
Medacist, meanwhile, offers a web-enabled drug auditing system letting customers manage key automated dispensing system metrics in real time.
Press says Bluesight could seek acquisitions of technology addressing cost management and purchases, as well as quality management services.
What's next: "We are already looking at M&A," Press says.
"It could be further consolidating our two product categories or getting into different adjacencies," he adds. "We have a long list of companies we are looking into and talking to."
What they're saying: "In Bluesight, we found a category leader in two different segments, which you don't see that often at this scale: inventory management and compliance, both focused on health system pharmacies," said Press.
Hospital pharmacy is an area ripe for technology disruption, Press says.
"Virtually every physician, nurse, and pharmacist we spoke to has a personal anecdote about a diversion incident," he adds.
Bluesight has three goals, says CEO Kevin MacDonald: "Save hospitals and health systems money on drugs, help the staff be more efficient so they can focus on clinical work and keep up with compliance and safety initiatives."
Thoma Bravo's backing "allows continued priority around innovation while growing our market leadership position," he adds.
Context: As many as 10% of all medical professionals will divert drugs from their workplace at some point in their career, per a study in Legal Matters.
Abuse of controlled substances is a growing issue among health care workers, particularly in the wake of a vicious opioid addiction epidemic.
Catch up quick: Bluesight raised just over $40 million from investors including New Leaf Venture Partners, Kaiser Permanente Ventures and Baxter Ventures.
Go deeper