Exclusive: Eureka seeds $7M for "Yelp for treatments" of chronic illness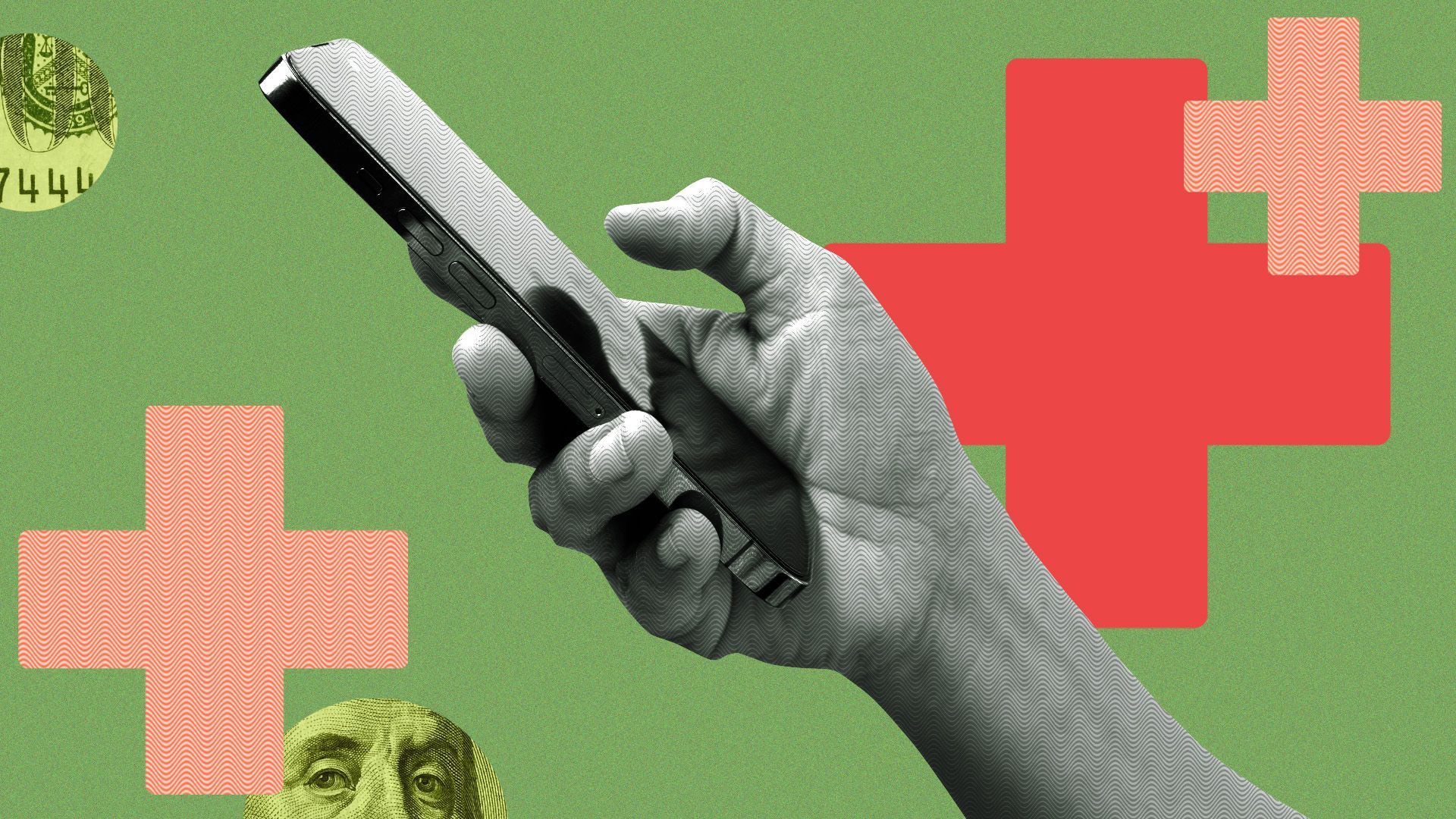 With no community to support his mother after she was diagnosed with a rare condition that shares symptoms with Parkinson's called MSA, tech executive Zain Memon decided to create one.
Why it matters: Memon's startup, Eureka Health, raised $7 million in seed funding to help chronically ill patients connect with peers and share treatment experiences, he tells Axios exclusively.
Deal details: Khosla Ventures led the round.
South Park Commons, Bling Capital, SciFi VC, Able Partners and Bow Capital participated, along with 23andMe co-founder Anne Wojcicki, former YouTube CEO Susan Wojcicki, and Cancer Commons chair Marty Tenenbaum.
The capital will be funneled into growing San Francisco-based Eureka's network and expanding its treatment database.
Memon decline to say when he expects the company to raise again.
How it works: The startup offers users a searchable treatment experience dashboard that can be sorted by "similarity scores," measuring how similar two users are based on demographics and common conditions and symptoms.
The database uses large language models (LLMs) that parse out and aggregate structured data, from comments posted to existing social networks including Reddit and Facebook Groups.
"We think of it as a kind of Yelp for treatments," says Memon, who previously worked as an exec at real estate startups Opendoor and Trulia.
Specifically, its LLMs are trained on data including which treatments users mention, dosing, perceived benefits and side-effects.
Yes, but: The models don't filter out or down-rank posts with erroneous information.
Memon notes that because its database is trained on more data than a network like Facebook Groups, misinformed posts haven't gained as much attention.
"Obviously, we don't want to elevate those sorts of stories," says Memon, "but I think the the wisdom of the crowd is the wisdom of the crowd, and the crowd is really good at filtering out that sort of stuff."
What's happening: Today the company has communities for Long COVID (where it has thousands of users, per Memon), metabolic disease, autoimmune disorders and ME/CFS.
What's next: Memon and Khosla Ventures partner Adina Tecklu see future business potential in allowing pharmaceutical companies to use anonymized Eureka data (authorized for use with patient consent) to inform drug studies.
"This is a treasure trove of data that today is getting lost," Tecklu says. "We think it would be really valuable to pharma."
State of play: Other disease-focused social networks that have gained recent interest within the health tech sector include:
Jasper Health, a social network for people with cancer, last February raised $25 million in Series A funding.
UnitedHealth Group in 2019 bought chronic disease patient community portal PatientsLikeMe after company was forced to divest its Chinese investment.
The bottom line: Memon remembers feeling isolated when it seemed his mother's medical team gave up after her diagnosis, and he hopes Eureka can prevent others with chronic illnesses from experiencing that.
"That moment when you find something that might help you, especially if you find it yourself, it's eureka," he says.
Go deeper