Exclusive: Sonio raises $14M Series A for prenatal screening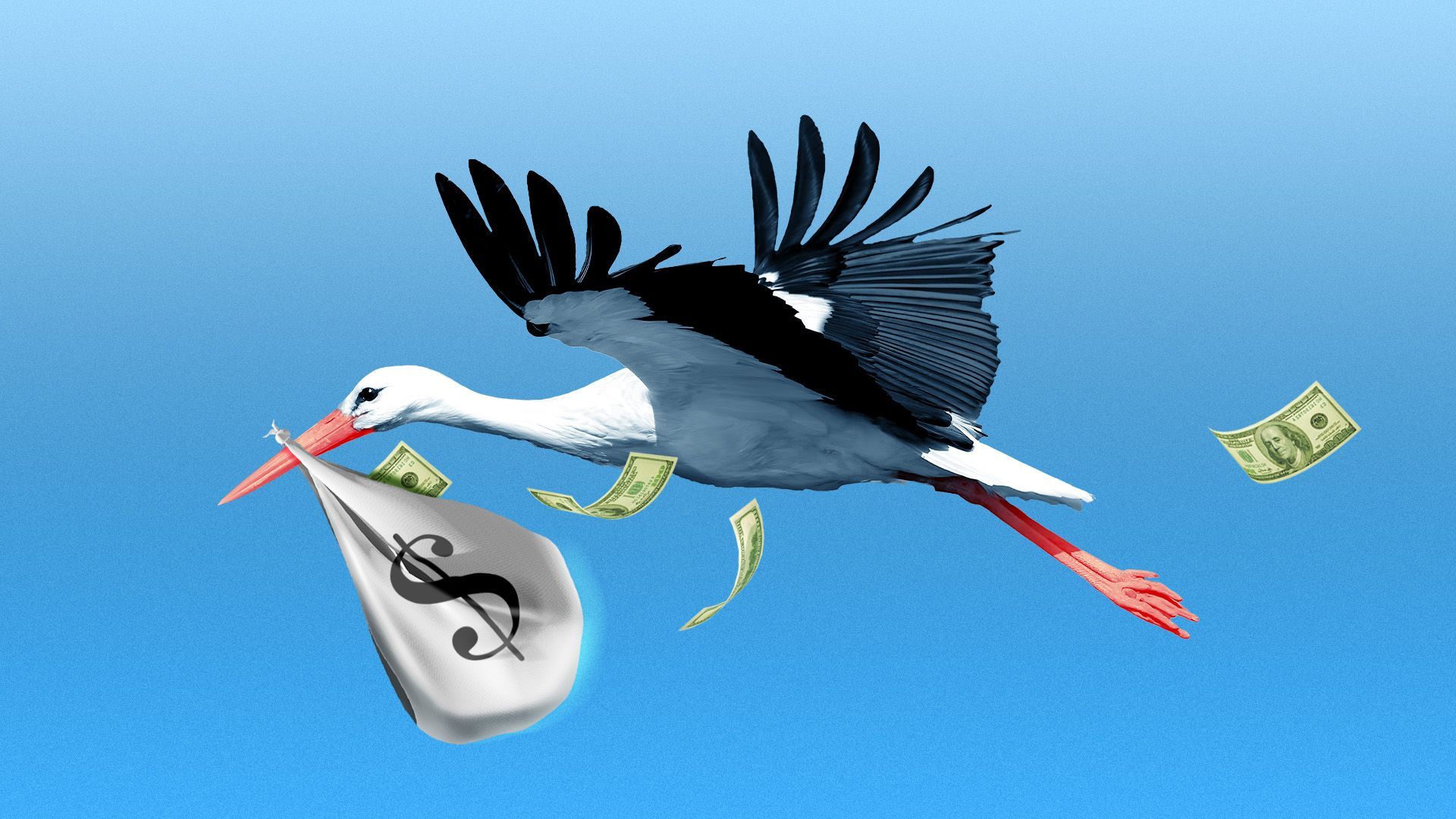 Sonio, a Paris-based ultrasound technology company, raised a $14 million Series A to expand in the U.S., CEO Cécile Brosset tells Axios exclusively.
Why it matters: Sonio's technology enables portable ultrasounds — a growing market in the U.S. given the ongoing shift to remote care and efforts to improve accessibility.
How it works: Sonio's technology uses artificial intelligence to automate ultrasound reporting and detect potential anomalies in ultrasound images.
Using a mix of model-to-model and deep learning AI, the technology offers clinical decision support tools, as well as medical imaging analysis that prioritizes rare conditions.
According to the company, its product can identify over 300 potential prenatal syndromes and anomalies with an accuracy rate of 95% and higher.
"Like a lot of other medical imaging AIs, it raises alerts and helps triage for readers," Brosset tells Axios. "It also allows users to build the report automatically as they scan."
Details: The round was led by Cross Border Impact Ventures and the Elaia funds.
Other business angels who invested included Dominique Gaillard (former president of France Invest), Alain Decombe (Dechert) and Yann Fleureau (founder of Cardiologs).
What's next: "This round of funding will help us build out for the next two to three years, depending on how fast we execute," Brosset says.
Funds will expand its 30-person team, with particular emphasis on its marketing, sales and customer success divisions.
The company sells to small private practices, hospitals and large women's health groups
Brosset says Sonio will also further develop its AI product for image recognition to extend the number of automatically recognized images.
What they're saying: "We expect to see attractive exits for AI-enabled B2B software companies in healthcare over the coming years," says Annie Thériault, managing partner at Cross Border Impact.
"Sonio is well-positioned as a leader in the maternal and fetal medicine sector," she adds.
State of play: Within women's health tech, four particularly active sub-sectors are proactive fertility and reproductive health, mental health, home tests, and decision-making support for parents.
Pomelo Care, a virtual maternal and infant health medical practice, raised $33 million.
Intrinsic, a women's retail health and personal care products company, raised $15 million in new funding.
Mate Fertility, a company that trains OB-GYNs in so-called fertility deserts to provide services typically performed only by specialists, raised $5.2 million in Series A funding.
Go deeper