Digital health's B2B shift fuels telehealth consolidation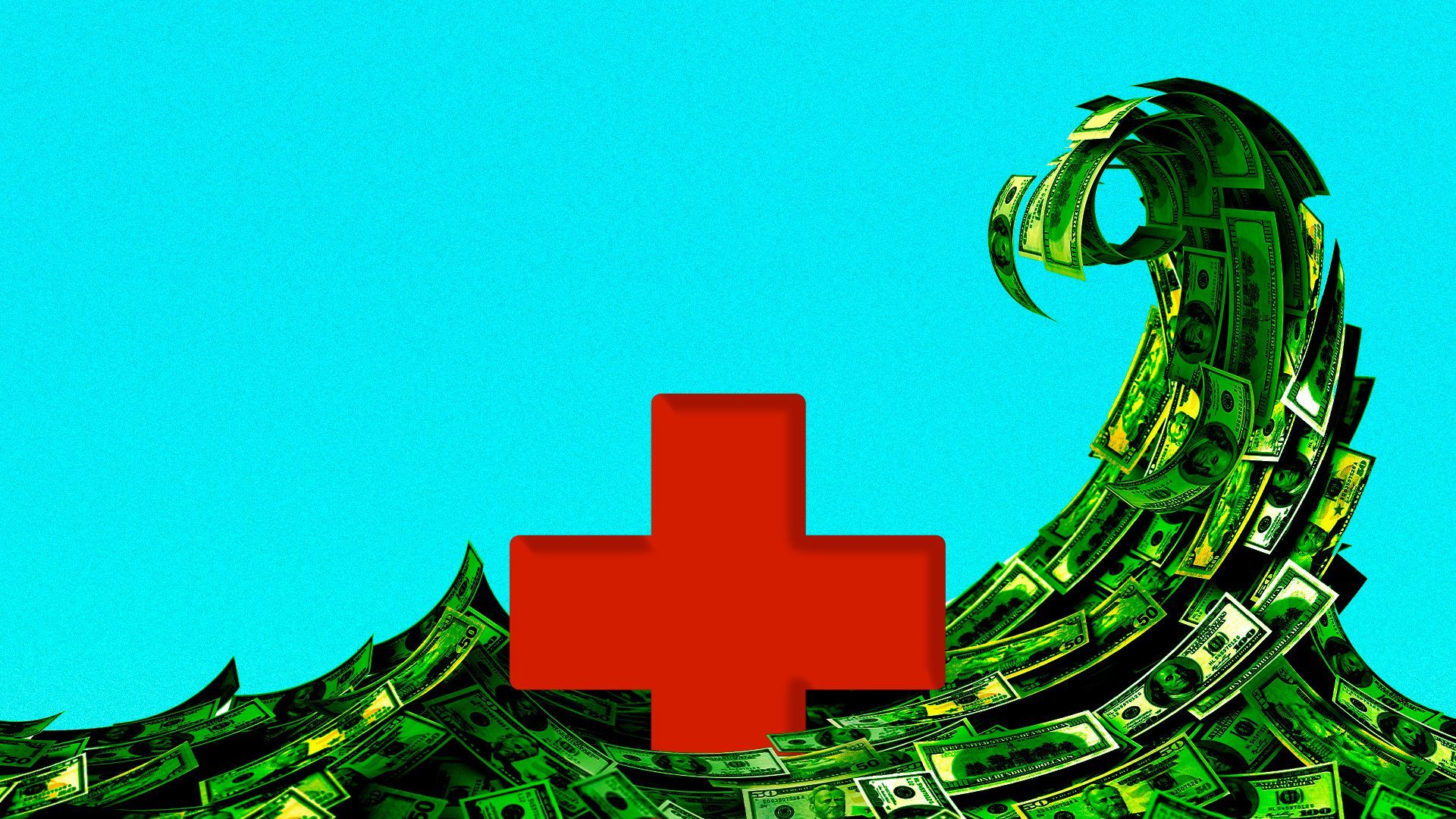 Higher margins and a stickier customer base are fueling a shift in digital health from direct-to-consumer operations to business-to-business approaches, per a recent PitchBook report.
Why it matters: The dynamic is hastening consolidation among health tech companies, with recent examples including Thirty Madison, Nomi Health and BehaVR.
Zoom in: Dozens of venture-backed companies have recently promoted an employer-facing approach over a consumer-facing one.
Telehealth company 98point6 — which in April raised $32 million to transition from care provider to tech licensor — is focused on courting health systems after selling consumer-focused assets to care navigator Transcarent.
After posting worse-than-expected 2021 financial results, DTC-focused telemental health business Talkspace (Nasdaq: TALK) refreshed its leadership ranks and prioritized B2B operations, ending 2022 with a 5.2% increase in annual revenue, of which 53% stemmed from the B2B channel.
Lab testing startup Imaware, which started out DTC, began ramping up B2B operations last summer in an effort to boost the business. "In 2018, the main guidance from investors was that DTC is the future. In 2019 it was 'OK, now we've got to scale,'" CEO Jani Tuomi previously told Axios.
Meanwhile, telemental health company Lyra Health exclusively delivers its services via employers.
The company last January raised $235 million in Series G funds at a valuation of $5.8 billion, a 27% step-up from 2021, per PitchBook.
Between the lines: B2B-focused health tech companies court a variety of businesses, from health systems and payers to employers and researchers, but PitchBook analysts characterize the health system channel as "the least competitive with the most room to grow."
In a world where health care is increasingly hybrid, health systems may be set to benefit the most by effectively pairing their in-person services with virtual tools for streamlined intakes, monitoring and follow ups, they write.
What they're saying: Investors and industry observers say the B2B approach has clear advantages to DTC, which faces obstacles including developing name recognition and maintaining customer loyalty.
The employer budget is "the best budget in digital health right now," Steven Wardell, a growth consultant to health care companies, previously told Axios.
Go deeper