Exclusive: Alfie nets $2.1M for obesity management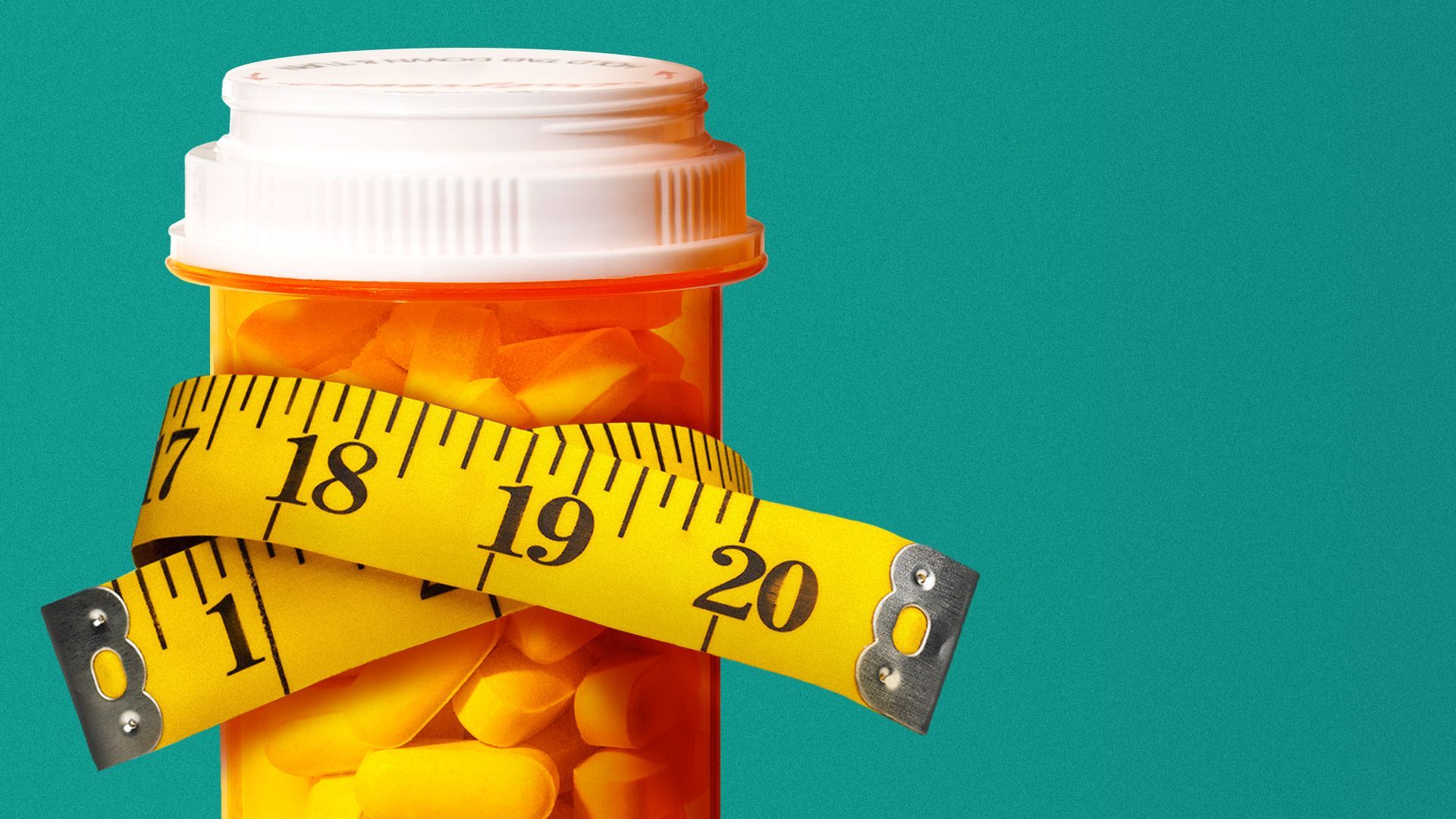 Alfie Health, an AI-powered obesity management tech company, raised a $2.1 million pre-seed round to scale its B2B offering, co-founder Alexander Singh tells Axios exclusively.
Why it matters: The GLP-1 class of weight-loss drugs such as Ozempic have seen a surge in consumer demand — but these treatments are accompanied by high per-person costs and unknown long-term effects.
Details: The round was led by Y Combinator and Nina Capital.
Other participants included Goodwater Capital, Phoenix Investment Club and various angels, including the founder of unicorn OpenTrons.
How it works: The New York City-based company uses AI clinical decision support technology to recommend a combination of precision medicine and behavioral change to help patients sustainably lose weight.
Alfie provides medical supervision and support via regular telehealth visits.
The platform was developed with input from obesity specialists from Mass General and the Cleveland Clinic. Its proprietary ObesityRx system executes a metabolic profile of patients to understand why they gain and hold on to weight.
Alfle's team of specialists and coaches provides telehealth support. All treatment recommendations are reviewed by Alfie's medical team.
Zoom in: The company is working with a large cardiology group to manage weight loss for a number of its patients with obesity.
Alfie recently released trial results from a 300-person cohort of patients, who in nine months lost an average of 10% to 15% of their body weight — similar to the results of GLP-1s — by adhering to Alfie's holistic approach.
Be smart: The reimbursement landscape for obesity medicine varies significantly by state.
Under the Affordable Care Act, commercial insurers are only required to cover screenings and counseling, per a 2022 Urban Institute report.
The Alfie Health program is covered by major health insurance providers in Virginia, Texas and New Jersey, Singh said, noting the list is fluid and changing rapidly by the day as they get new contracts in.
What they're saying: "Alfie Health brings a unique, comprehensive approach to treating obesity appropriately," says W. Scott Butsch, director of obesity medicine at the Cleveland Clinic's bariatric and metabolic institute and Alfie's head clinical adviser.
"The best companies are the ones that are innovative in the way they are applying AI," says Sebastian Anastassiou, head of investments at Nina Capital.
"AI is the tool for achieving scale," says Rohit Rustagi, Alfie Health co-founder. "AI allows us to streamline and standardize care, and get to the crux of what someone is dealing with, versus the general Q&A approach that can take months to identify underlying metabolic problems."
What's next: "The next key goal is to continue to scale our B2B partnership side," Singh says. "It has grown rapidly so far since launching this part of our business two months ago."
"We have two more (partners) recently signed and others in the pipeline," he notes. "We are getting closer to sustainable ARR for the next round of funding."
He declined to comment on the runway for this capital.
State of play: As the weight-loss market balloons, several obesity management plays have drawn venture funding.
Go deeper