Bitewell bags $4M for food health benefits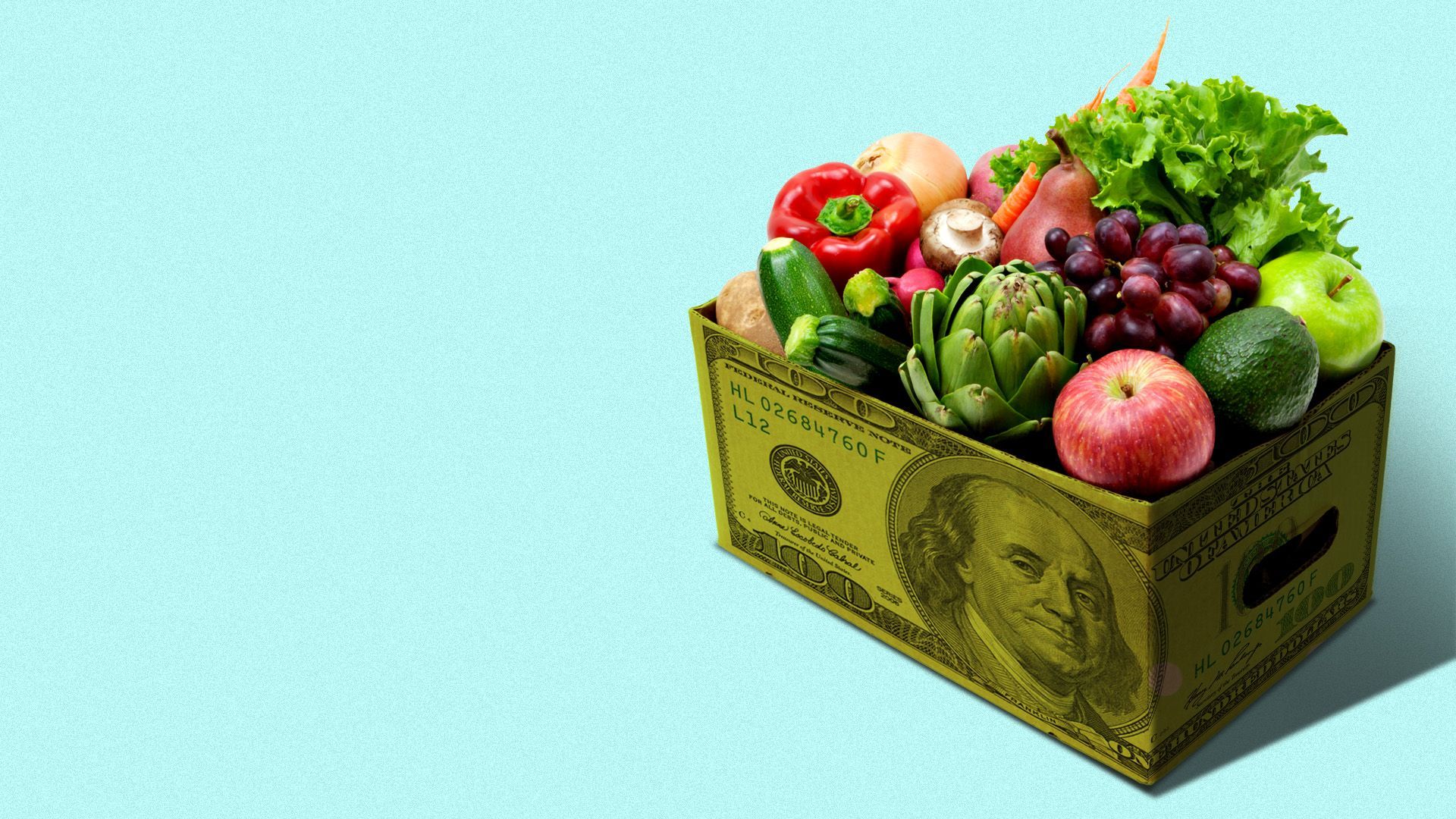 Bitewell, a "food-as-medicine" marketplace for employers, closed a $4 million seed round.
Why it's the BFD: The Denver-based company is taking food-as-medicine to the next level by being the first ever corporate food health benefits provider.
Details: This round of funding was led by Lake Nona Sports & Health Tech Fund and Refinery Ventures.
Other participants in the round include Alex Morgan's Trybe Ventures, Mudita Venture Partners, Harvest Ridge Capital, and Bertelsmann's BDMI.
Proceeds will fund building the data and engineering teams, alongside R&D and sales and marketing, CEO Samantha Citro Alexander tells Axios.
The company has 15 clients using the platform.
How it works: Bitewell's marketplace lets users shop for groceries, restaurant meals and meal kits as an insurance-subsidized benefit.
The company has a FoodHealth Score, which ranges from 0-10, and uses a grey/red/yellow/green color system incorporated into its food marketplace.
Like a credit score for food, every food purchase is scored, and the aggregate score of all food purchases helps users understand if their diet is net-accretive or net-dilutive to their health.
What they're saying: "Food as a health benefit, is today where mental health benefits were about 10 years ago," Alexander says. "We are not a weight loss app, but a food-as-a-health benefit app."
"The company is solving a big problem and the TAM opportunity is huge," said Fabrice Braunrot, co-founder of Harvest Ridge Capital.
"We look to fund companies we think can grow and/or go public and have an exit," Braunrot continues. "One of the big financial drivers here is that there is so much money to be saved in unnecessary health care spending."
Bitewell's value proposition is "a better lifestyle, productivity for the organization, and lower cost of health care," says Mariano Gonzalez, founder of MGV Capital — which invested in Bitewell's pre-seed round in 2021 and doubled down this time around.
What's next: "This funding should provide us with an 18-month runway and bring us to a few hundred thousand users," Alexander says.
The funding will go toward building the data and engineering teams, she noted.
"As health care industry outsiders, we don't have to unlearn how things are traditionally done," she said. We are breaking the system from the outside instead of the other way around."
Go deeper