Exclusive: Two clinical trials startups seed $12M to speed research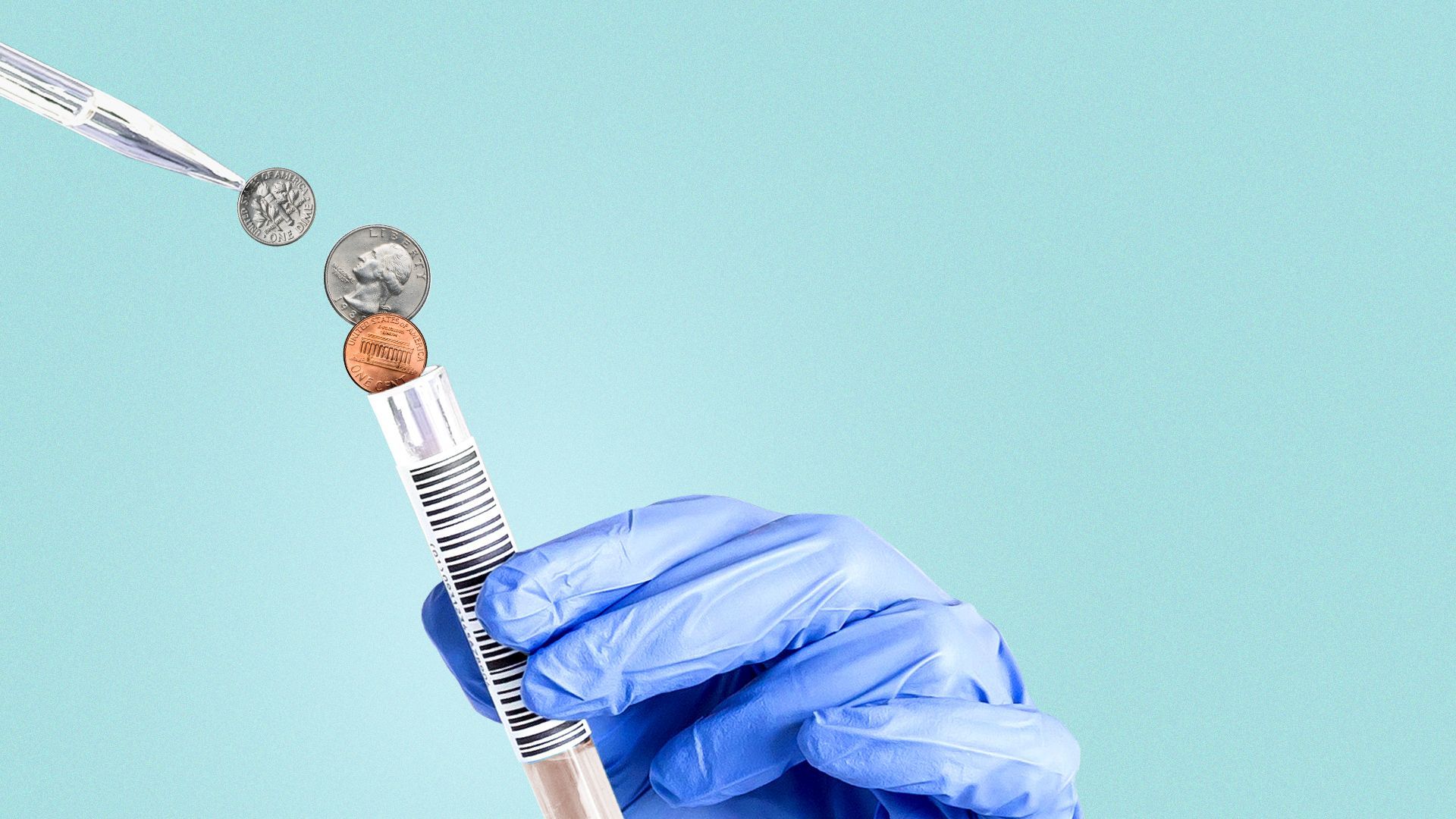 Iana Dimkova and Felix Baldauf-Lenschen both started companies to speed the process of bringing life-saving drugs to market.
Why it matters: Their respective clinical trial startups, Macro Trials and Altis Labs, raised a collective $12 million in seed funding, their CEOs tell Axios exclusively.
Details: Altis and Macro each raised $6 million.
Toronto-based Altis Labs' round was co-led by Benchstrength and Debiopharm Innovation Fund with participation from individual backers including former Verana Health CEO Doug Foster and OM1 CEO Richard Gliklich.
Los Angeles-based Macro Trials' round was led by MBX Capital with participation from Initiate Ventures, Healthy VC, Inflect Health and Village Global.
How they work: Both startups charge pharmaceutical companies to use their tech. Macro is focused on high-value therapeutics — typically biologics such as drugs for curing blindness — and Altis is focused on cancer.
Altis trains its deep learning models on a proprietary cancer imaging database that includes clinical context. The models are designed to help predict outcomes and quantify the effects of cancer treatment.
In addition to pharma companies, Macro partners with contract research organizations (CROs), health systems and providers. Macro's software lets them collect patient data before, during and after a trial, creating a long-term record of the experience for patients and research partners.
What's next: Altis is using fresh funds to hone its AI-powered imaging biomarker platform across solid tumor types and therapeutic areas.
Macro is putting the capital to use developing its infrastructure and expanding geographically.
Both CEOs declined to say when they expect to raise a Series A.
The big picture: Diversity in clinical trials is often a pain point, given the landscape is dominated by a few expensive and slow-moving studies run largely by elite academic medical centers.
This means the the drugs that are developed can fail because they weren't studied on diverse-enough populations.
The FDA in February laid out a roadmap requiring any parties seeking clinical trial approval to outline plans to include more people of color.
Meanwhile, Benchstrength managing partner John Monagle sees Altis' Toronto roots and relationship with Canadian health institutions as an asset.
"Canada is very diverse and it's a single-payer system, so you can get data that you can't in the U.S." he says.
What they're saying: Macro is focused on helping to create more inclusive trials for patients and researchers, while Altis aims primarily to shore up its AI-powered oncology tools for research institutions. Investors see potential in both approaches.
"Our differentiator is having direct connectivity to the patient vs. being an aggregator of de-identified patient data," says Macro's Dimkova.
"We're inventing a new measure for the progression of disease," says Altis' Baldauf-Lenschen, "and we're providing a system for [pharma companies] to manage their own imaging data, which historically, CROs have done."
State of play: Clinical trial and AI-powered research startups are attracting VC capital on the heels of the FDA's recent action.
Power, a startup developing user-friendly search tools to help people more easily find open trials, last August collected $7 million in seed funds.
Topography Health, which provides community physicians with a plug-and-play research platform, last January landed $21.5 million in Series A capital.
PaigeAI, a developer of computational pathology tools for cancer detection and research, in 2021 raised $100 million in Series C funds.
Go deeper