Scoop: Thirty Madison buys patient files from bankrupt Pill Club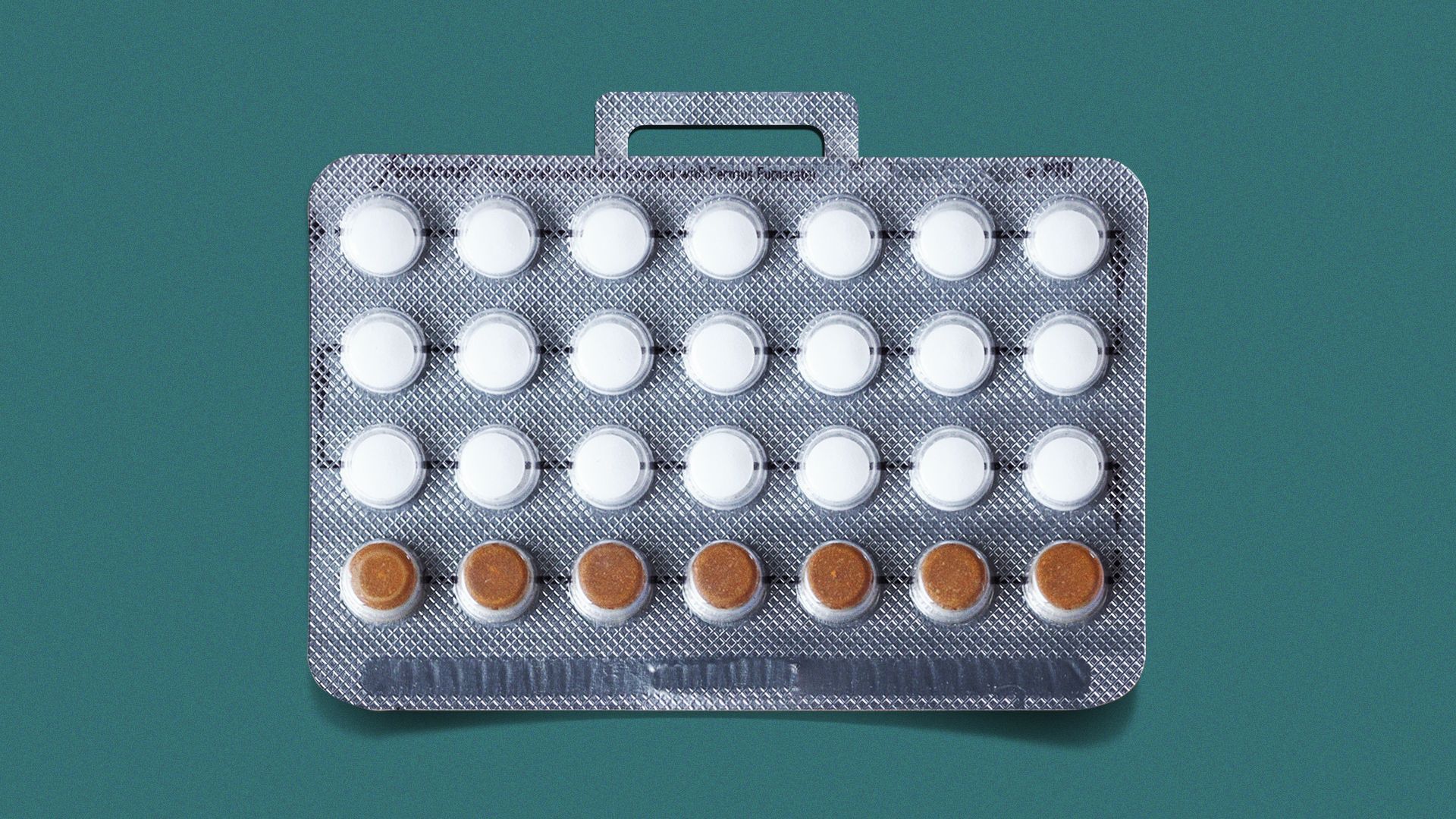 Virtual health care company Thirty Madison bought over 100,000 patient files from bankrupt birth control startup The Pill Club for $32.3 million, the company confirmed to Axios.
Why it matters: This could provide continued care to patients of The Pill Club, which filed for Chapter 11 protection in April after being accused by California authorities of defrauding the state Medicaid program.
The California Department of Justice alleged The Pill Club had billed Medi-Cal for services it hadn't provided and submitted claims for 30-minute face-to-face counseling sessions that really were just patient questionnaires reviews.
Details: Thirty Madison acquired women's birth control startup Nurx last February, and the care it plans to offer former Pill Club patients will fall under the Nurx brand name, a spokesperson tells Axios.
Patients whose prescriptions will be transferred to Nurx also will have access to Nurx's other offerings, including behavioral health and dermatology services. Patients also have the option to go to another provider.
The Pill Club's intellectual property also will be transferred to Nurx.
What they're saying: "We began our expansion into women's health by merging with Nurx, "explains says Thirty Madison CEO Steven Gutentag. "This asset purchase reinforces our continued commitment to support more women."
Zoom out: Difficult macroeconomic conditions are producing mixed results for women's health, but M&A continues to vivify the sector. Other recent deals include:
Go deeper