Fertility startup Bunnii shutters after failing to secure funds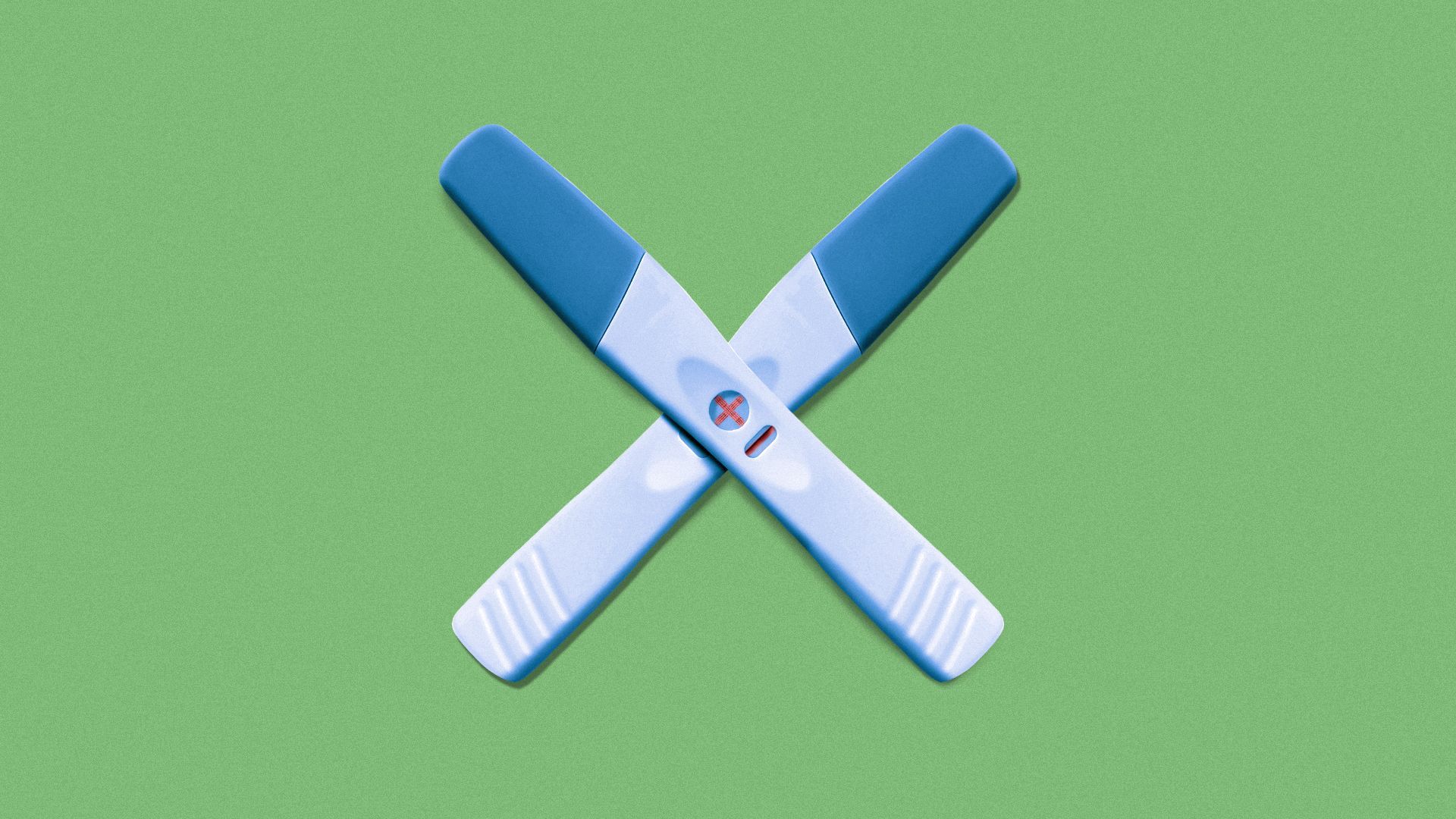 New York-based fertility planning startup Bunnii shut down this week after failing to secure funding, CEO Meredith Brunette tells Axios.
Why it matters: Bunnii's demise is reflective of the challenges facing the nascent women's health tech sector, where funding could see a bust before it had a chance to boom.
Details: After securing a lead investor and verbal offer for the first round of $1 million in January 2023 — just three months after they'd started raising — Brunette and her co-founders failed to secure the follow-on funding they needed to close the round, she says.
They made the difficult decision to shut down and fully refund their investors, she adds.
While Bunnii's lead investor was willing to commit the majority of the funding — $750,000 — they wouldn't wire the money until Brunette had secured the remaining $250,000.
In late March or early April, they finalized and signed term sheets.
"At that point, we'd talked to around 50 people, so I was pretty confident we'd get the $250,000," Brunette says, "and we just couldn't."
Zoom in: The bulk of investors Bunnii courted were at women's health-specific funds, where Brunette says, "The bar is just so high."
"The feedback we were getting was that the companies needed to be further developed for them to be interested," says Brunette.
When Brunette told their lead investor what was happening, the backer pulled the signed term sheets. "That was kind of our huge blow," she says.
"There were just too many headwinds, so we decided it was better to give the money back to our investors rather than facing a slow death," Brunette adds.
Meanwhile, women's birth control startup SimpleHealth was forced to sell assets to Twentyeight Health after failing to raise the money it needed to continue operations, former CEO Carrie SiuButt tells Axios.
"We tried to raise money and we secured a bridge [loan], but when you have a lot of patients, it takes a lot more than a bridge," SiuButt says.
"The receding tide of women's health investment is making me super sad," adds SiuButt.
What they're saying: "Being a female founder and being in women's health tech has been interesting because juxtaposing this to some of the experiences of my male colleagues or people in other parts of tech, it's been a very different experience," says Brunette.
"It's frustrating because you talk to all these people who want to make a better experience for women and women founders, but they're all later-stage," she adds.
By the numbers: Funding for the health tech sector writ large is on track to see its lowest levels of investment since 2019, per a recent Rock Health report.
Women's health — which has never accounted for more than single-digit figures within the sector — may be getting hit the hardest.
"The truth remains that the founder-friendly market of 2021 and early 2022 has tilted sharply toward investors," the authors of the report write.
Companies that specifically address women's needs make up just 5% of all digital health funding since 2011, a previous Rock Health report concluded.
Go deeper