Med tech investors paying up for patents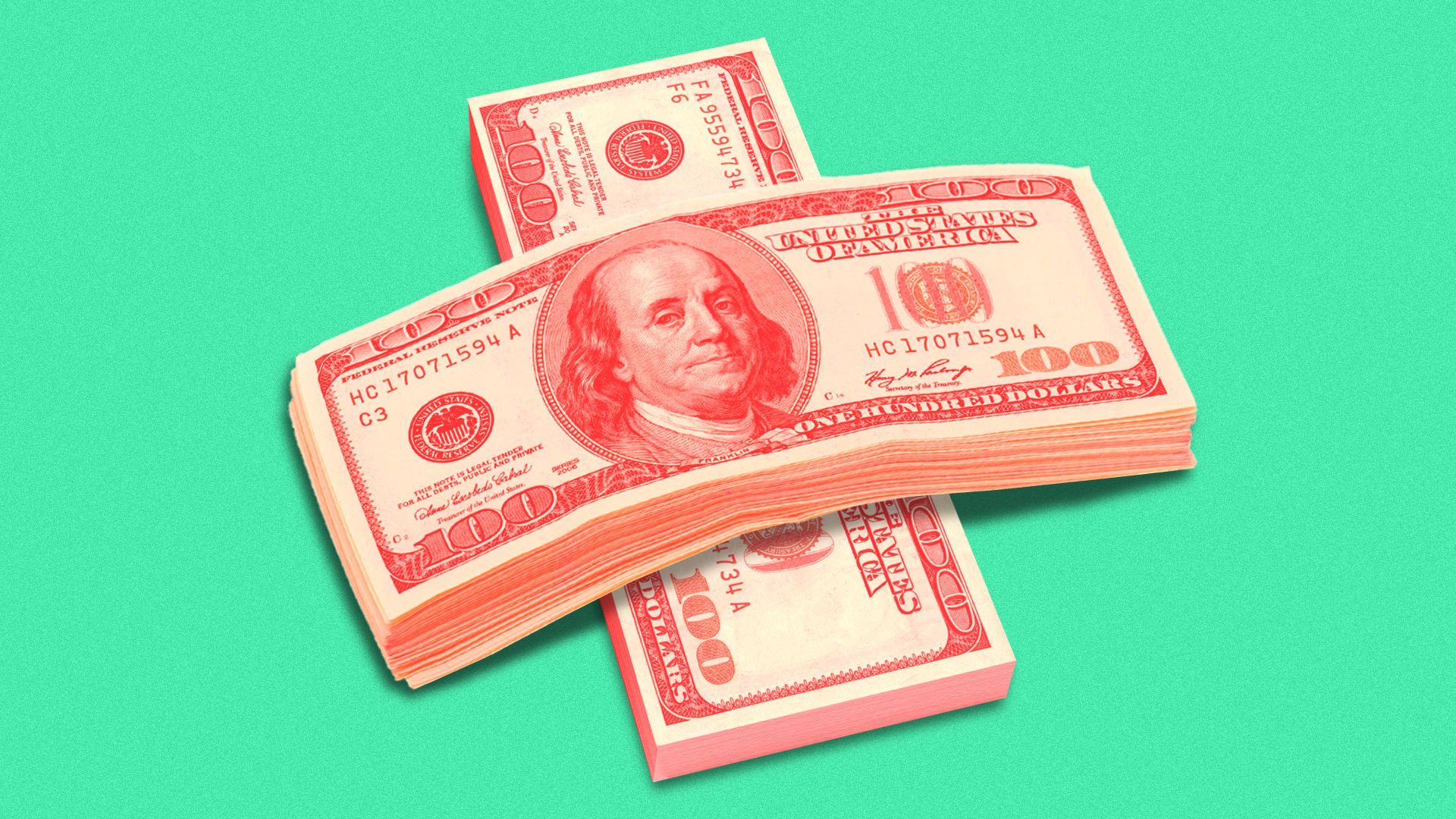 Med tech startups with patents or patent applications saw more funding at higher valuations than non-patent peers last year, a new PitchBook report finds.
Why it matters: Intellectual property is a value creator, particularly in a market as mature as med tech.
By the numbers: Companies with patents saw the majority of overall VC deal funding last year.
Nearly 50% of funding went to seed-stage companies with patents, and this increased to 81% and 95% for late-stage and venture growth rounds, respectively, the report says.
Since 2020, median venture deal sizes were about 15% to 30%-plus higher for companies with patent applications.
In 2022, there were 439 VC deals in med tech with a combined deal value of $8.7 billion in 2022, down from 561 deals valued at $9.7 billion in 2021.
Early-stage deals saw the biggest slump, with funding down 30% year over year.
Meanwhile, private equity deal activity in the space was muted, with only 16 buyouts.
The report cites surgical devices, dermatology and precision medicine as areas within med tech likely to garner PE interest, given their long-term business models.
Zoom in: In Q1 2023, VCs poured more than $50 million into the surgical technology market, outpacing all other med tech segments, per the report.
Last year saw a handful of notable deals, including Medtronic's $904 million acquisition of cardiac tech company Affera from Bain Capital Life Sciences.
"Medtronic was also a previous investor in Affera, and medtech CVC involvement in mid- to late-stage deals can be a strong sign of potential future deal interest," the report says.
What they're saying: "Med tech is unique and incumbent heavy and that raises the bar for new entrants," says Aaron DeGagne, an emerging technology analyst, digital health and med tech at PitchBook.
"You need a robust business model and a high degree of recurring sales," he says.
Yes, but: "There have been and will be plenty of exit opportunities," he stressed, with public incumbents like GSK, J&J, 3m, GE and Medtronic all seeking to innovate their pipelines.
"The peers of the incumbents are not looking to grow, and that creates more opportunity for providers at good prices," he adds.
DeGagnge predicts the IPO market will open next year, adding, "We expect to see a good amount of these med-tech companies go public"
The intrigue: Not all med tech deals are a slam dunk — just ask Illumina, whose ill-fated Grail acquisition is at the crux of a bitter proxy fight with activist investor Carl Icahn.
Illumina founded Grail in 2016 and later spun off the company at a valuation of around $1 billion to $2 billion, keeping a minority share, but in 2021, brought the business back into the fold for $8 billion.
It has since faced heavy pushback from regulators, and a formal proxy fight from Icahn, though the two parties were close to settling before the fight broke out.
Go deeper