Remote patient monitoring's reimbursement problem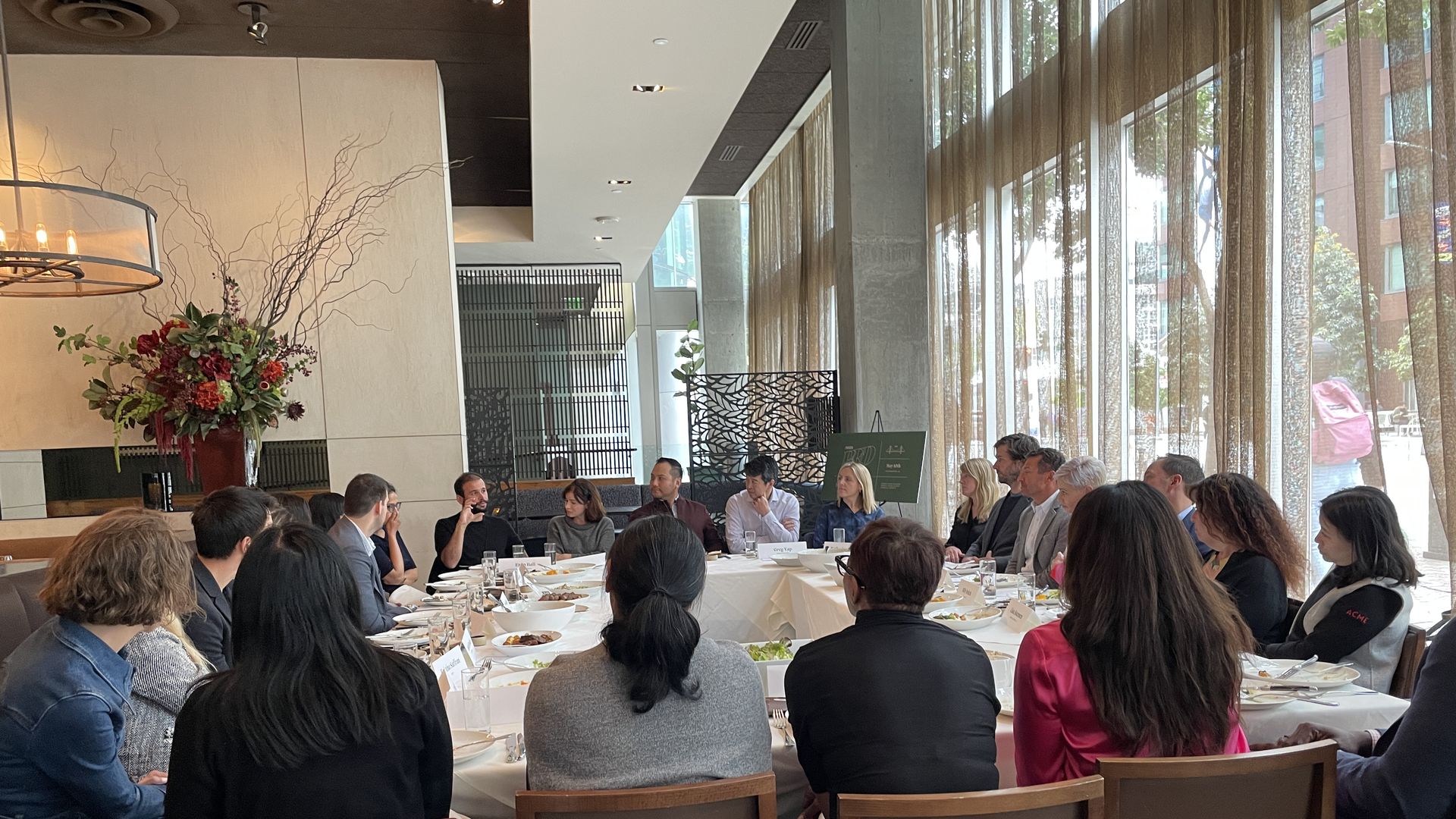 The major stumbling blocks for remote patient monitoring are obstacles health care has seen for decades: health system buy-in and reimbursement.
Why it matters: Care is moving beyond the four walls of the hospital and digital health players are ready to deliver it — but the speed of that evolution is TBD.
What they're saying: "The country rolled out CPT codes in 2019 and yet RPM is still anemic in its growth. Why is that?" said ACME Capital partner Aike Ho.
Context: Ho and others were speaking at an Expert Voices discussion before the Axios BFD event in San Francisco on Wednesday.
"I think what it's devolved to, unfortunately, is a way to get at new codes for revenue purposes that have little to do with the things that (help patients) get better," said Venture Valkyrie CEO Lisa Suennen.
Mass adoption of RPM would be better enabled if "we had a value-based health system at all, really, that would allow for risk management in the way that managing risk and resources matter," she continued.
Between the lines: Remote patient monitoring can take on myriad definitions, but not all panelists agreed on what it encompasses.
Direct-to-consumer plays have oft-dominated the space via wearables and other devices, though Suennen said for her, RPM is not wellness-related.
Zoom in: "I think there's an interesting distinction because of the way our health care system is structured in the U.S.," said Amy McDonough, general manager at Google's Fitbit Health Solutions.
Fitbit Health's global business, for example, is much quicker to adopt reimbursed, provider-led RPM, versus consumer-led tracking, she added.
However, Fitbit's reimbursed RPM initiatives still leverage wellness data from wearables to inform clinical guidelines — which has led to better patient outcomes, according to McDonough.
Be smart: The potential for longitudinal patient data is where consumer-focused and provider-led RPM merge, some panelists said.
"I care that I walk 10,000 steps a day," McDonough said. "My physicians — all of them — do not care, but they might care if my trend is changing and health care systems are not set up to take on longitudinal data."
Hybrid care models using RPM tools to monitor patients between visits generate crucial longitudinal data, said Connie Chen, COO of behavioral health tech company Lyra Health.
Learning more about a patient's trajectory can "create a world where we could accurately identify the first symptoms and onset of disease and intervene before it happens," said Evidation CEO Christine Lemke.
Yes, but: "One of the challenges here is we're still living in the world of predictive analytics," said Suennen.
"Prediction is nice. But action is better and we need to move towards prescriptive analytics: 'Here's what we learned. Here's what you should do about it.'"
Go deeper