State of play: Ambulatory infusion centers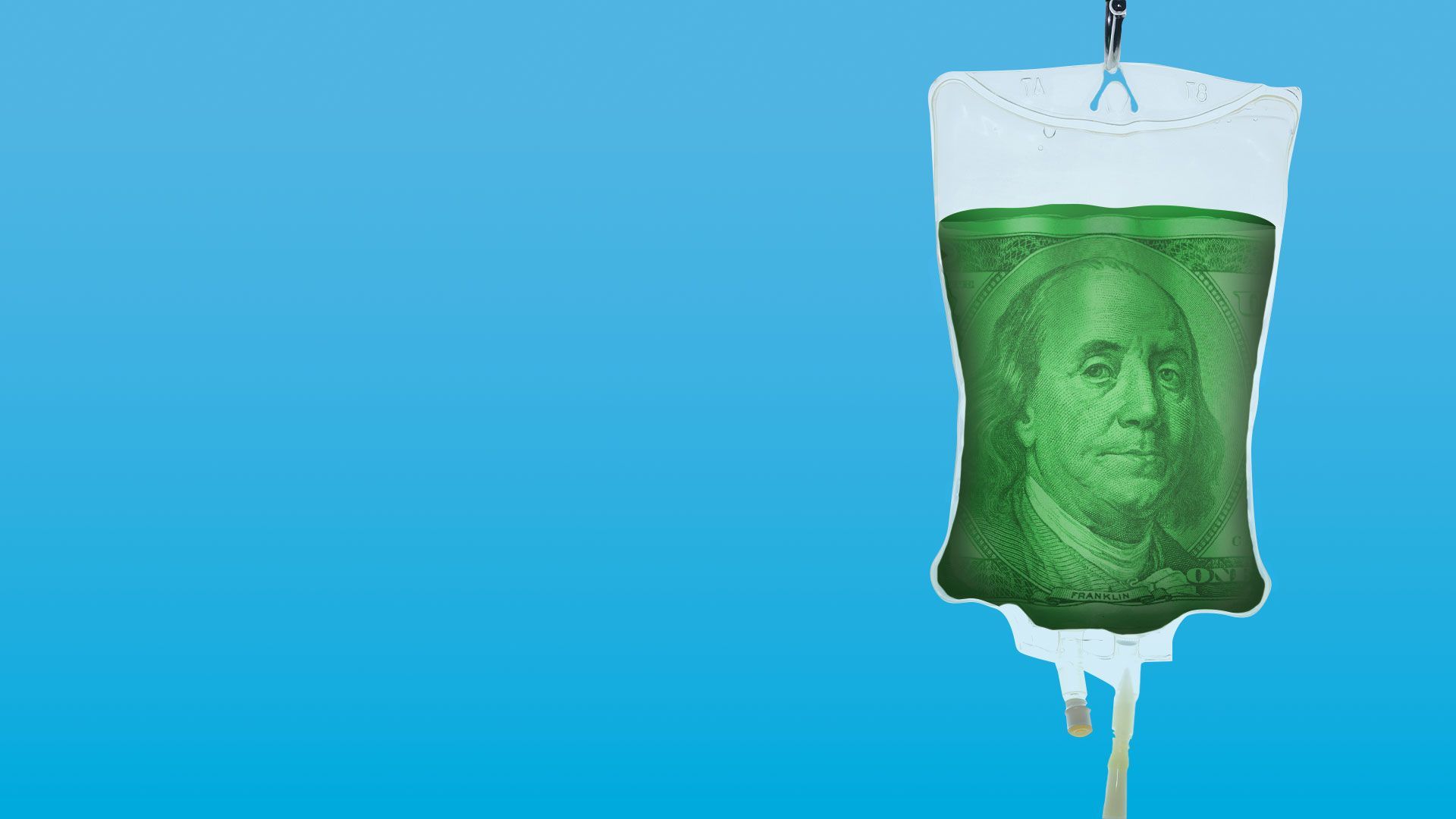 Last updated May 22, 2023
Investors are flocking to infusion care, as payors call for more affordable options and patients demand quality and convenience in a large and growing market. TBD on who will actually emerge as a leader in the space, but recent investments include:
Hildred Capital Management invested in AleraCare, a provider of infusion services, earlier this month.
Medix Infusion closed a $35 million Series B round led by Echo Health Ventures, along with Pittco Direct Investments II and Noro-Moseley Partners.
Local Infusion, a tech-enabled AIC startup, raised a $4 million seed round led by Brand Foundry Ventures and Meridian Street Capital.
Novo Holdings in September agreed to acquire Pritzker Private Capital's KabaFusion, a home infusion company specializing in intravenous immunoglobulin (IVIG), at a $1 billion-plus valuation, sources told Axios.
Frontline Healthcare Partners in August invested into Scottsdale-based AIC LivWell Infusions.
Heritage Group in July made a growth equity investment in TwelveStone Health Partners to grow its infusion center platform.
InTandem Capital Partners in March 2022 launched Denver-based Vivo Infusion.
One Equity Partners in January 2022 made a strategic investment in InfuCare Rx.
Oak HC/FT in November 2021 led a $50 million funding into Infusion for Health.
Great Hill in September 2021 injected a $100 million growth investment into IVX Health, joining Linden Structured Capital, and McKesson Ventures, among others.
River Cities Capital in August 2021 invested in FlexCare Infusion Centers.
.
Go deeper