Exclusive: Laguna Health gets $15M to be a Waze for care transitions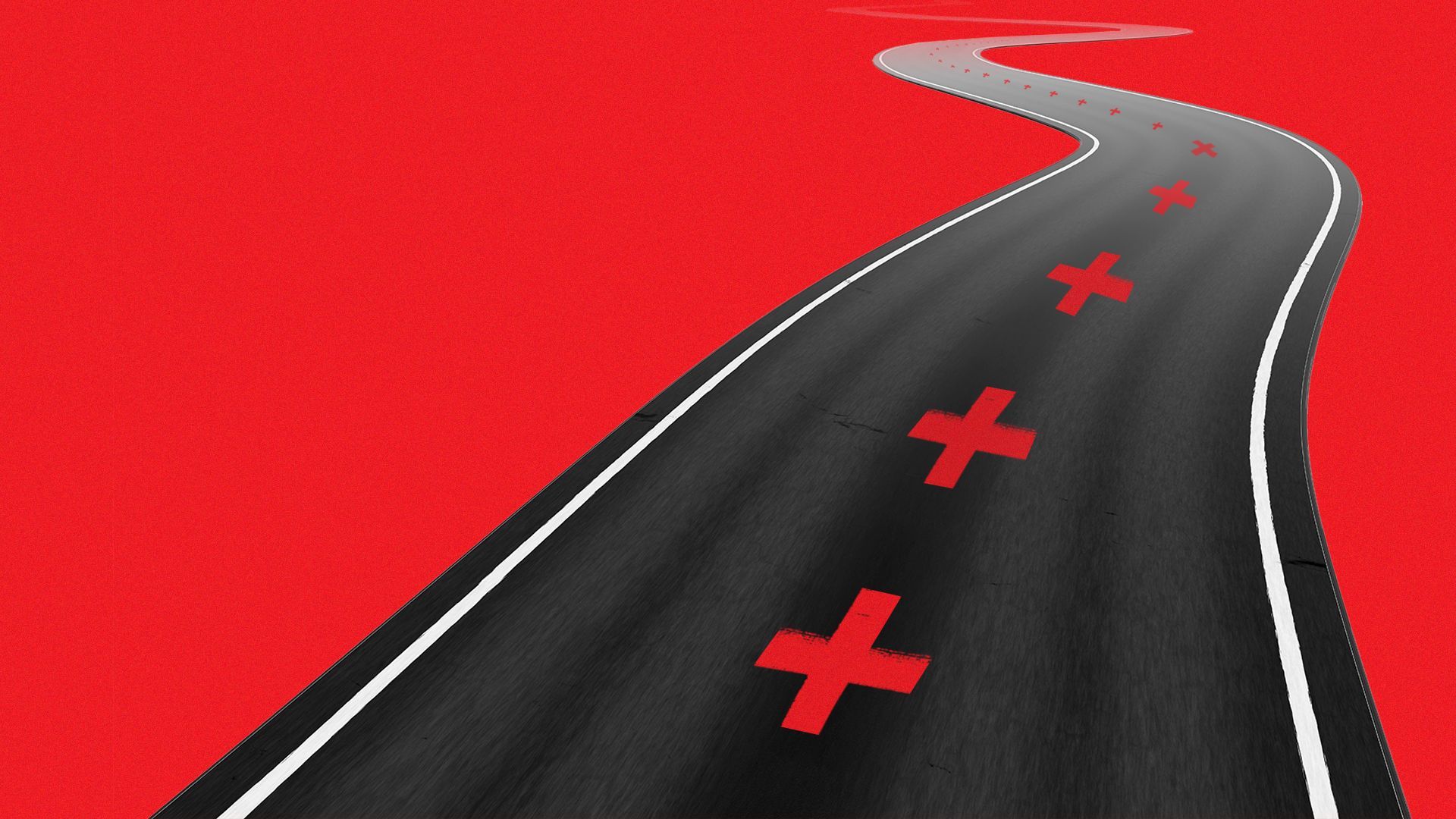 Laguna Health raised $15 million in Series A capital to turbocharge efforts to become a Waze for care transitions, CEO Yoni Shtein tells Axios exclusively.
Why it matters: Research suggests the work Laguna does — identifying potential care roadblocks as patients move from acute to home-based settings — can boost patient outcomes and reduce medical spending.
Deal details: SemperVirens and HC9 Ventures co-led the round, bringing total company financing to just over $21 million.
Laguna will use the new funds to hone its AI capabilities and hire marketing and advertising staff.
Shtein declined to say when he foresees the company raising again, adding that the company has "years" of runway while declining to specify a specific timeframe.
How it works: Laguna's AI-powered care management tools, which it offers health systems on a white-labeled or branded basis, are designed to smooth patients' transition from hospital to home.
Shtein likens Laguna's services to a kind of Waze or Google Maps for care management, wherein its AI and natural language processing tools can reveal possible care obstacles — much in the same way those routing tools might surface a coming traffic jam or crash.
Services include personalized coaching and case management to "understand what's going on in your life that's getting in the way of your care plan adherence," says Shtein.
To assess its progress, Laguna tracks patient and caregiver engagement, rates of patient hospital readmissions, health system cost savings and gains in labor-based productivity, he adds.
The intrigue: It remains to be seen whether Laguna can demonstrate to health systems the cost-savings necessary to convince them to move from the pilot stage to longer-term arrangements, notes HC9 general partner Richard Lungen.
Be smart: Increased clinician attention to a patient's contextual factors is linked to better outcomes and lowered costs, according to a 2022 study published in the Journal of the American Medical Association with a Veterans Affairs health system.
What he's saying: "We started the company in early COVID days when digital health was booming," says Shtein. "That was often at the expense of signal and impact."
"What's changed with this economic cycle is we've seen a heightened focus on cost savings and labor efficiency," he adds. "The conversation has become very real, rapidly."
State of play: Potential rivals to Laguna include Walgreens subsidiary CareCentrix and Optum subsidiary NaviHealth, but none are focused exclusively on the acute care space in which Laguna operates. For context:
Walgreens in 2022 acquired CareCentrix for roughly $392 million, per Fierce Healthcare.
Optum in 2020 acquired NaviHealth for an estimated $2.95 billion, per Pitchbook.
🌊 One fun thing: Laguna's name is an homage to lagunas, bodies of water typically protected from outside seas.
"That's what we wish for our members to experience," Shtein says. "Usually these transitions are not that way, so it's aspirational language speaking to the world we'd like to create."
Go deeper