Exclusive: Healthy.io snaps up $50M Series D for smartphone screening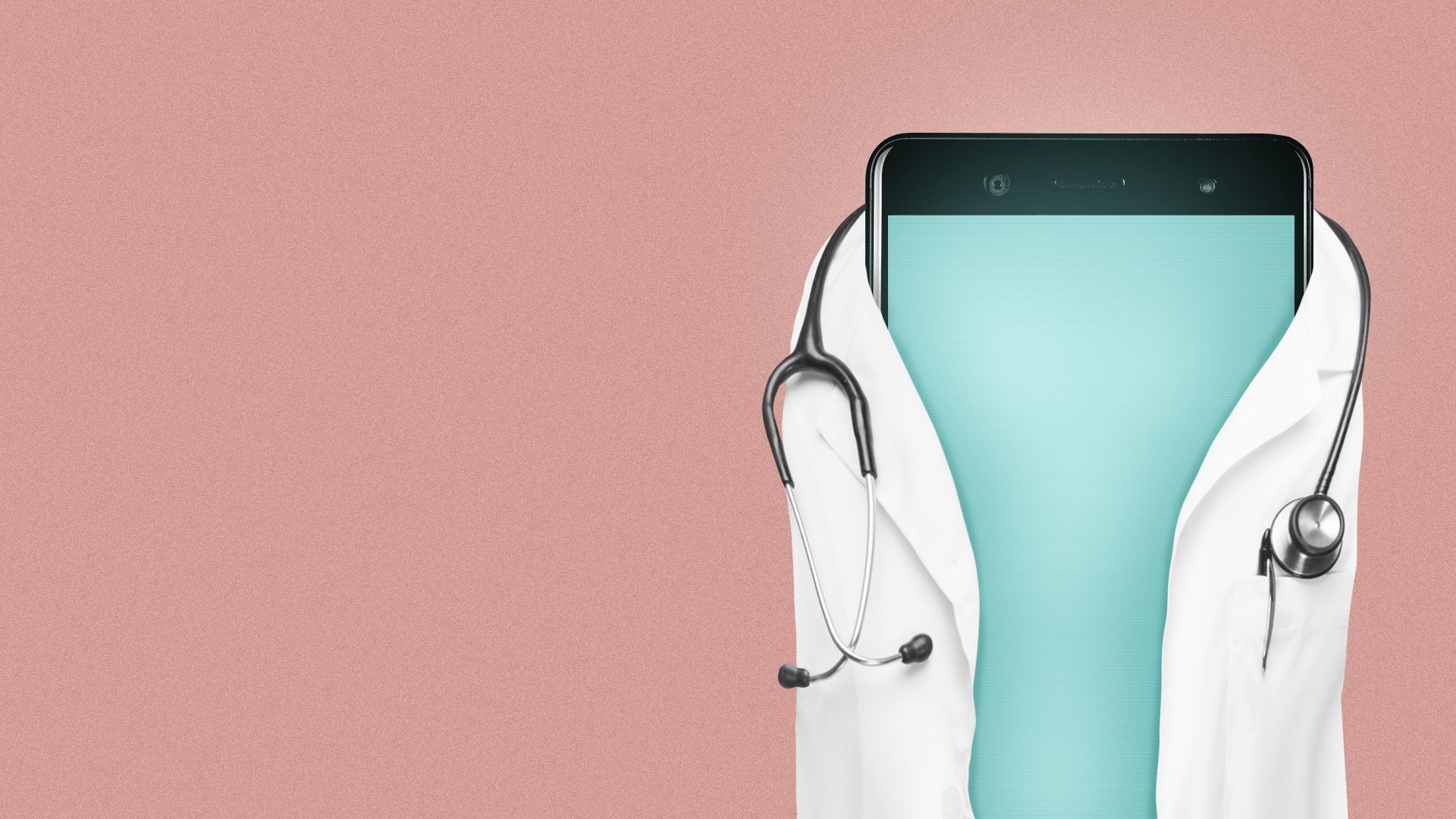 Smartphone-based kidney and wound testing company Healthy.io raised $50 million in Series D capital, CEO Yonatan Adiri tells Axios exclusively.
Why it matters: Adiri foresees a likely IPO for the company after reaching profitability in about 18 months, pending market conditions.
"If the markets open, my first choice would be to go for an IPO," Adiri tells Axios.
Deal details: Schusterman Family Investments led the funding round and Aleph joined.
The new funds, coupled with a previously unannounced and undesignated investment of $45 million in 2022, bring Healthy.io's total capital raised to $218 million.
Funds will be used to help the company, which maintains offices in Boston, London and Tel Aviv, expand more deeply across the U.S. via partnerships with payers and providers.
📸 How it works: The company partners with payers and providers to integrate its FDA-cleared CKD test into their kidney management programs. It also offers smartphone-based wound monitoring tools.
Current partners include Cigna, Blue Cross of Idaho, Medica and the National Kidney Foundation.
Healthy.io's CKD test looks for higher-than-normal amounts of a protein called albumin in urine, a primary and early symptom of kidney damage.
To use it, patients receive a kit in the mail, then collect a urine sample and swab it with a dipstick.
Patients place the stick on an accompanying card of different color swatches and, after they snap a photo, the app uses computer vision and AI to analyze the sample and provide immediate results.
The company has so far served roughly 1 million patients worldwide and aims to serve half a million within the next few quarters.
Context: A 2019 study published in the journal BMC Nephrology compared rates of patients who completed Healthy.io's home kidney test (29%) with those who completed standard in-clinic CKD testing (18%).
In addition to the test being associated with higher completion rates, 89% of surveyed Healthy.io test users said they preferred performing it in their own homes.
Compared to its competitors, Adiri says Healthy.io's edge lies in its straightforwardness and simplicity. "We've always been kind of boring — we don't promise to disrupt health care," says Adiri.
State of play: Chronic kidney disease (CKD) costs the health care system roughly $100 billion a year. The kidney care space has seen behemoth mergers to supplement in-person care with home-based technology.
InterWell Health, Fresenius Medical Care and Cricket Health last winter merged to create a value-based kidney care company valued at $2.4 billion operating under the InterWell Health name.
Medtronic and DaVita this April announced their $400 million at-home kidney care joint venture will operate under the name Mozarc Medical and be helmed by CEO Ven Manda, the former president of Medtronic's renal care division.
Meanwhile, several rival startups offering smartphone-based health tests have collected significant venture interest of late, including:
Scanwell Health, an Anaheim, Calif.-based developer of a smartphone-based home COVID test, was acquired in 2021 by Becton, Dickinson and Company (Nyse: BDX) for an undisclosed sum.
TestCard, a British developer of smartphone-enabled medical diagnostics including those for urinary tract infections (UTIs), last summer raised $10 million in an undesignated funding round.
What they're saying: "We feel we've cracked something not for the worried well but for everyone," says Adiri.
Go deeper