Exclusive: Genemod's plan to be the "Salesforce of biotech"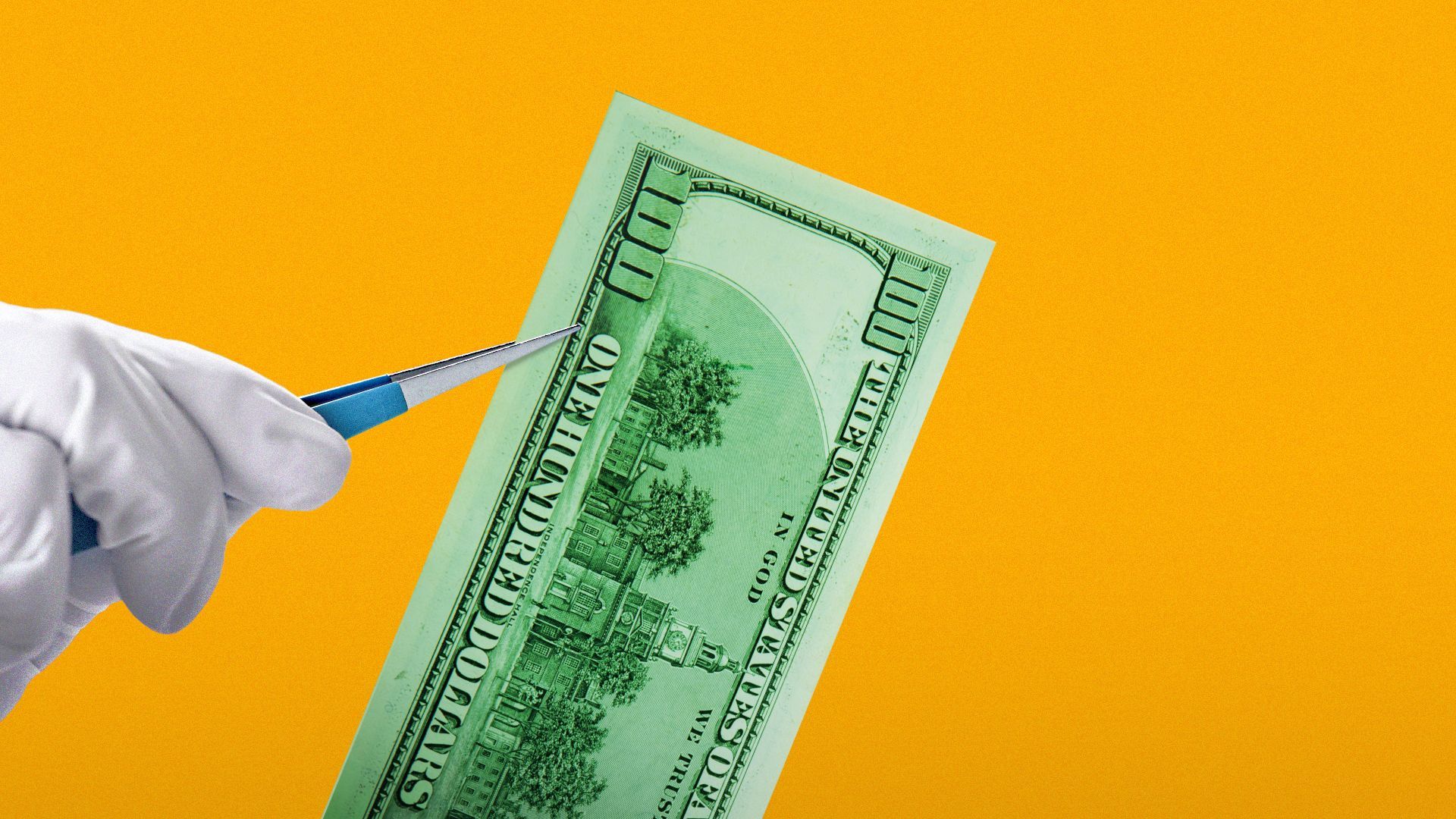 Shared lab inventory and project management startup Genemod hopes to be a kind of Salesforce for the life science market.
Why it matters: The Seattle-based company raised $4.5 million in seed funding to build a cloud-based, collaborative research and development platform for life science researchers, CEO Jacob Lee tells Axios exclusively.
Deal details: Defy.vc and LDV Partners co-led the round and were joined by Dolby Ventures and Cercano Management.
Funds will go toward bolstering brand-name recognition, focusing sales on for-profit biopharmaceutical companies and hiring.
Lee declined to say when he foresees the startup raising a Series A.
How it works: Genemod's platform includes tools for collaborative data acquisition, project documentation, inventory management and progress tracking.
The company licenses its services to customers on a yearly basis, and rates depend on the number of features used and overall usage rates.
"It's not so much a Slack for scientists as a central research hub or operating system," says Lee. "We differentiate ourselves by being lightweight."
Lee says while Genemod has thousands of academic clients who use a free version of its software, the company is now focused exclusively on courting larger biopharma clients such as current customers AstraZeneca and Bristol Myers Squibb.
What they're saying: "Their biggest competitor though is a physical notebook and literal spreadsheets, all these traditional ways of doing things," Defy.vc managing director and Genemod investor Neil Sequeira tells Axios.
The backstory: Like many startups, Genemod started as a side hustle when Lee, a bench scientist working for a biopharmaceutical company, grew tired of manual, clumsy R&D tools and decided to develop his own solution with co-founder Jin Choe.
"We're at the cutting edge of science and using these rudimentary tools," Lee recalls thinking. "We wanted a central repository for data that I could share with colleagues, so what started as a side project turned into a startup."
State of play: Genemod competitors range from nimble startups to well-established unicorns with big-name pharmaceutical clients, but Lee says the company stands out by offering a lean and streamlined set of services that won't overwhelm.
Benchling, whose platform supported two of the antibody treatments developed to treat COVID, in 2021 collected $100 million in Series F capital at a $6.1 billion valuation, per Bloomberg.
LabArchives, which offers researchers tools for managing and collecting data and inventory, was acquired in 2021 by Insightful Science.
Quartzy, a lab management platform, in 2016 collected $17 million in Series B funds.
Go deeper