Apple reportedly plans to unveil health coaching and mood tracking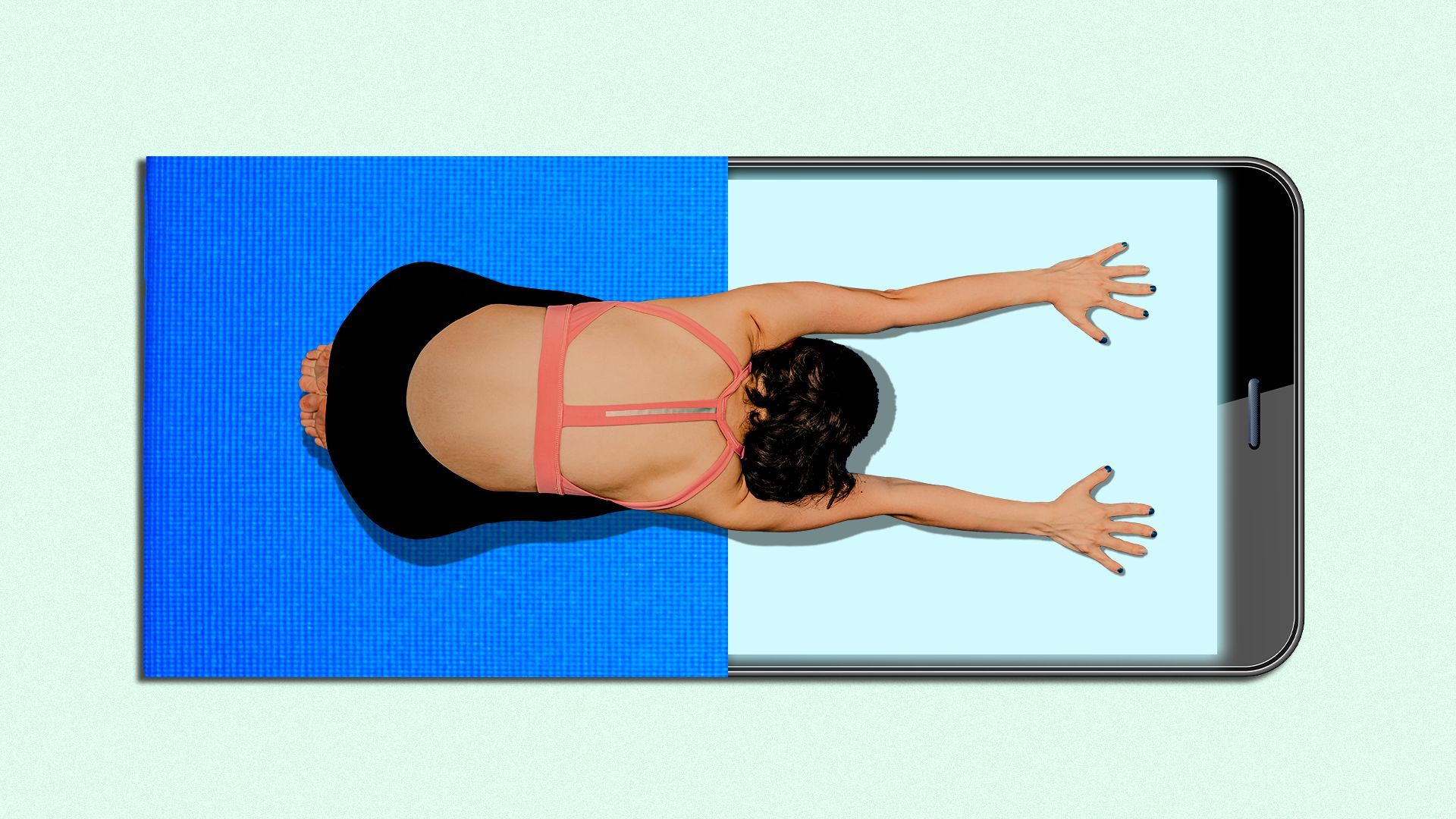 Apple plans to introduce a suite of new health offerings including coaching, activity journaling and mood tracking, per reporting this week from Bloomberg and the WSJ.
Why it matters: The efforts would further cement Apple's position in the fitness tracking market and expand the company's health efforts from the Apple Watch to the iPad.
Wearable rivals including Oura, Noom, Whoop and Google-Fitbit have long vied against the company.
Details: Apple's services are aimed at improving users' overall wellness, though the first new service will include a component aimed at helping users manage vision conditions such as nearsightedness.
The AI-powered coaching service — referred to internally as Quartz — is slated for next year and will be focused on helping users boost their fitness, sleeping and eating habits, per Bloomberg.
The tools for emotion tracking and vision management will be added to the health app this year.
The journaling app, codenamed Jurassic, aims to help users keep tabs on their daily activities, including how much time they spend at home, per the WSJ.
Apple also plans to release the first iPad-friendly version of its health app later this year as part of iPadOS 17, according to Bloomberg.
Between the lines: Apple has ambitious plans to hone both services, including adding elements of personalization and algorithmic prediction, according to the reporting.
For example, Jurassic will suggest journaling topics based on a user's activities, per the WSJ, and is predicted to include a feature for estimating physical proximity to others.
Apple envisions its emotion-tracking tools as one day advancing enough to assess a user's mood based on their speech, the words they've typed and other device data, according to Bloomberg.
Catch up quick: Apple's foray into health began in 2014 when it launched the health app and kicked into higher gear with the 2015 release of the Apple Watch.
In 2021, the iPhone maker rolled out a medical record feature that lets users share specific health data with specific people.
The Apple Watch now has a mechanism for assessing the heart condition atrial fibrillation as well as tracking sleep and detecting falls.
And earlier this year, Bloomberg reported that Apple was making big strides on a secretive moonshot of noninvasive blood sugar monitoring technology.
The bottom line: Four years after CEO Tim Cook promised his company's "greatest contribution to mankind" would "be about health," Apple is continuing to take big bites of progress toward that goal.
Go deeper