Unlock Health enters health services arena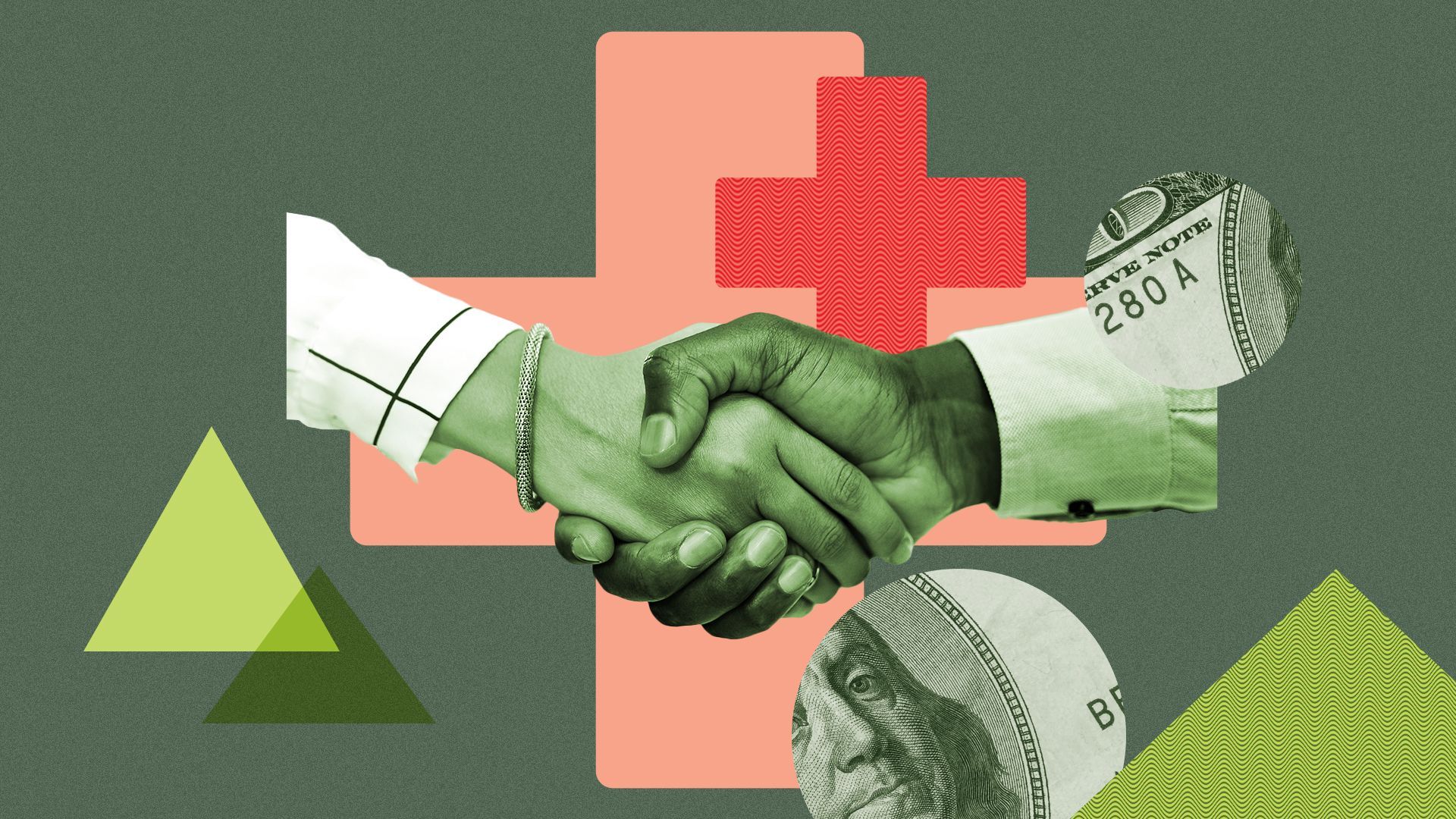 Private equity-backed Unlock Health debuted last week with two acquisitions, as it aims to help hospitals improve their marketing strategies.
Why it matters: Direct-to-consumer advertising for health services increased from $542 million in 1997 to $2.9 billion in 2016, a JAMA study found — and that number continues to climb.
Details: Private equity firms Amulet Capital and Athyrium Capital merged Braden, Florida-based digital marketing company Eruptr and Houston-based creative agency Decode.
Nashville-based Unlock Health declined to disclose deal terms.
How it works: Unlock works with health care providers on services such as advertising, social, campaign management, marketing analytics, contract modeling, and more.
Eruptr serves more than 200 health care provider clients, offering health risk assessments, while Decode is a full-service digital health advertising agency.
The platform has a combined 120 employees, per the press release.
What they're saying: "This sort of full suite is available in other industries, but in health care, clients are forced to buy from multiple parties and cobble everything together," says Unlock CEO Brandon Edwards.
The closest competitor is New Mountain Capital-backed Real Chemistry, formerly known as W20, according to Edwards.
"Health systems have spent decades limited by the walls separating patient acquisition campaigns, payor contracts, pricing strategy, and the necessary data and technology required to analyze supply/demand, understand markets, and prove ROI," Edwards says.
What's next: Unlock is focused on integrating its business lines and finishing the development of its digital marketing CRM platform, which will drive efficiency and effectiveness Edwards says.
"Health risk assessments no longer will be marketed as a cost setter but a value driver," he said. "We want to offer fundamentally different solutions, meet the market where they are."
Meeting the market where they are, is all about the evolution of consumerization in health care, according to Edwards.
The completion of the ROI tech piece, part of the CRM platform is nearing completion, as it is in beta now and will be going to market later this year with a fully integrated solution.
"That is our holy grail, and our goal is to have the commercial available in Q3."
State of play: The health care communications and consulting space has seen steady dealmaking in recent years, with interest from strategics and sponsors.
Bon Secours Mercy Health acquired Nordic Consulting Partners from Silversmith Capital Partners for north of $400 million last summer.
Life sciences communications business Spectrum Science, which Axios reported was running a Houlihan Lokey-led process generating in the mid-$20 million range of EBITDA, picked up an investment from Knox Lane in February.
TPG invested into BGB Group in October 2021 at a $760 million value.
Be smart: Health care ad agency Outcome Health remains a cautionary tale, after reports the company misled pharmaceutical clients by "charging them for ad placements on more video screens than the startup had installed."
Outcome founder Rishi Shah was found guilty of mail fraud, wire fraud, bank fraud and money laundering.
Go deeper