TPG and AmerisourceBergen to buy OneOncology for $2.1B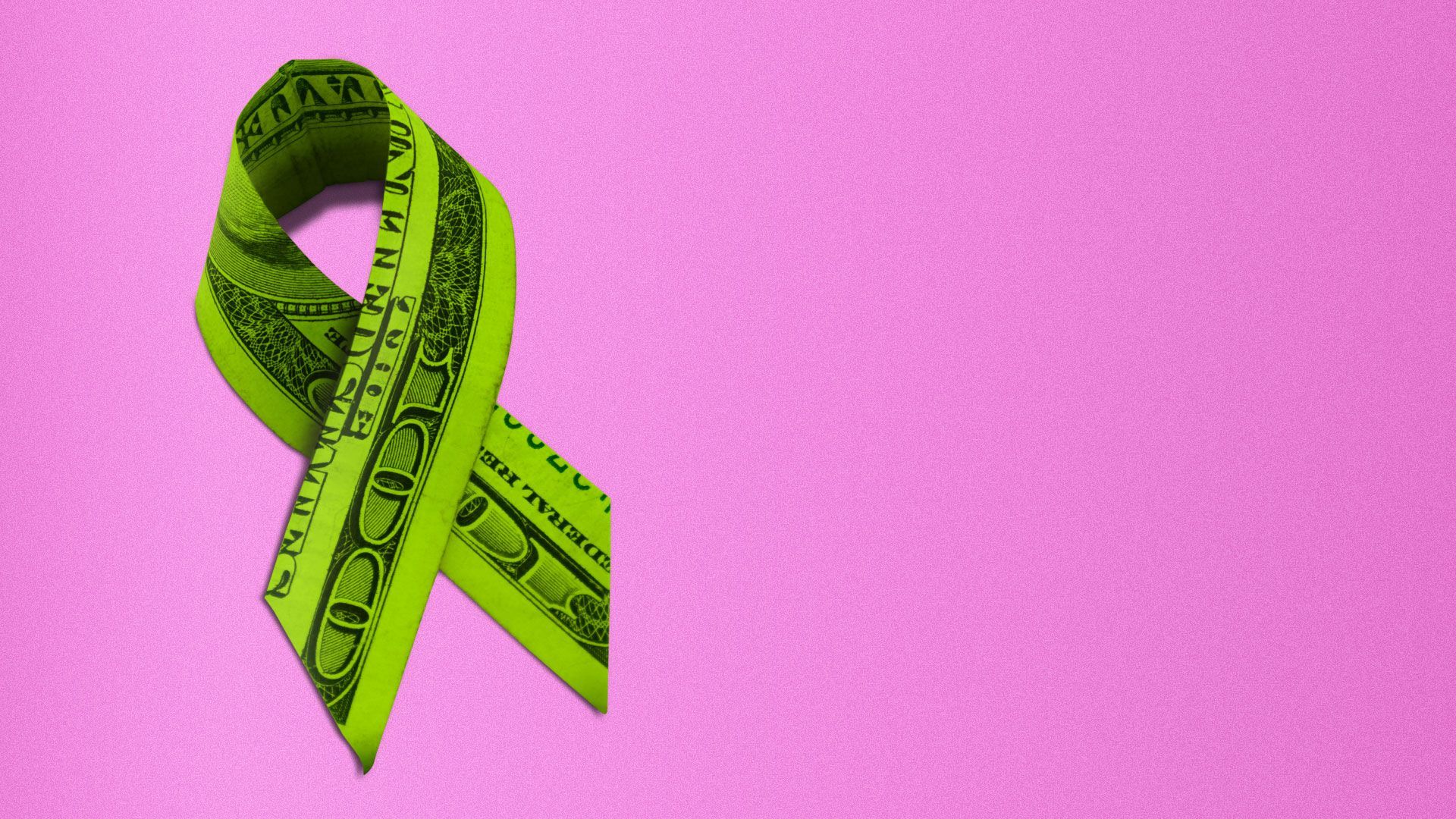 TPG and AmerisourceBergen teamed up and will acquire OneOncology from General Atlantic for $2.1 billion.
Why it's the BFD: The deal structure reflects the current M&A environment, wherein debt financing for a traditional LBO is difficult to acquire.
Details: TPG will take a majority stake in OneOncology, while AmerisourceBergen is buying a minority interest for about $685 million in cash (about 35% ownership).
OneOncology's affiliated practices, physicians, and management team will also retain a minority interest in the company, forming a new joint venture with TPG and AmerisourceBergen.
Per the deal agreement, TPG has a one-year put option — effective on the third anniversary of the deal closing — to require AmerisourceBergen to purchase all the JV stakes, including TPG's interest, at 19x OneOncology's adjusted LTM EBITDA.
AmerisourceBergen will have two one-year call options — effective on the third and fourth anniversaries of closing — to purchase all of the other interests in the joint venture, including TPG's, at that same price.
The transaction is expected to close by the end of September 2023.
Context: The deal is similar to TPG's partnership with Humana to acquire Kindred at Home, a source close says.
TPG's experience partnering with strategics was a primary driver for this specific deal structure, rather than tight debt financing markets, the source says.
Reality check: Given the sheer size of the deal, leverage would have likely been expensive in today's market and might have drawn out negotiations considerably.
Catch up fast: General Atlantic launched an auction process for OneOncology back in February, Bloomberg reported then.
Zoom in: More than 50% of medical oncology occurs in the hospital and at a much more expensive rate.
The acquisition will help power the back office for community oncologists while they remain independent and provide care.
Of note: Centerview offered sell-side advisory to OneOncology, while JPMorgan offered buy-side advisory to AmerisourceBergen and Guggenheim Securities advised TPG.
Go deeper