Big Tech's GPT is doctor's little helper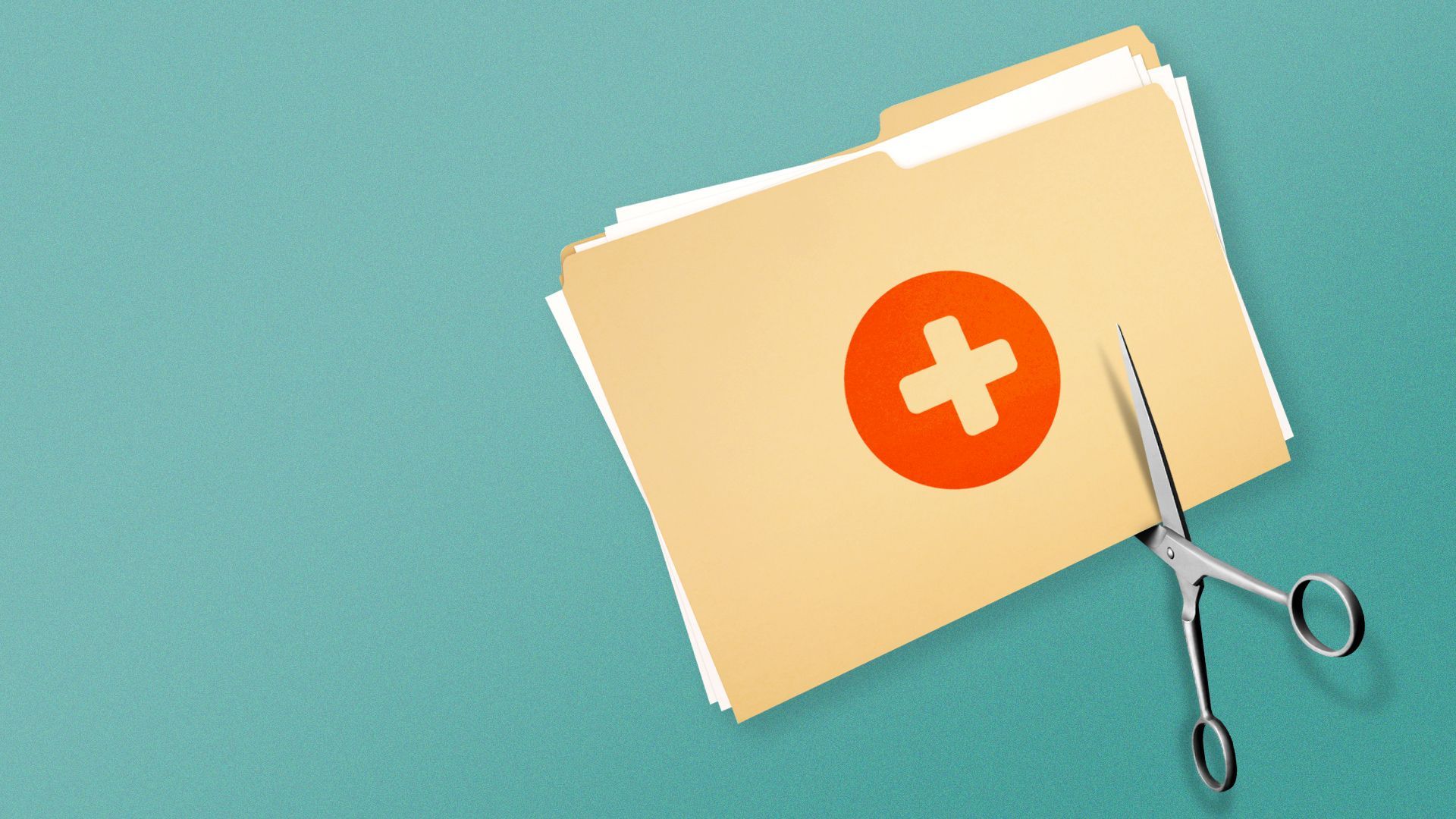 GPT may finally be turning decades-old efforts by Big Tech to lighten clinicians' administrative loads into real tools, stakeholders tell Axios at HIMSS.
Why it matters: Google and Microsoft-owned Nuance in the last month unveiled generative pre-trained transformer or GPT-based language models that could make AI-powered doctor's assistants relatively ubiquitous.
Clinician social network Doximity in February launched a beta ChatGPT site trained on health care-specific language.
Context: Despite decades of buzz around AI's potential to revolutionize health care, much of the tech ultimately failed to live up to the hype — but GPT may finally be ushering in some substantive, albeit smaller, changes.
"Every doctor will have an app on their phone that they talk to or ask to summarize patient's conditions," says Punit Soni, CEO of AI-powered voice assistant company Suki. "This is going to happen in the next two to three years."
The big picture: Walking the halls of HIMSS, it's hard to find a booth or session that doesn't mention GPT or AI.
"It's incredibly competitive," Nuance CTO Joe Petro tells Axios. "I don't know how it feels sitting on the outside as a small company trying to compete."
For its part, Google Cloud sees itself as a partner to AI-focused health-tech companies, says Aashima Gupta, Google Cloud global director of health care strategy.
Soni agrees, noting he can't see many Big Tech players building "a full stack health care product that will actually be useful in a clinical setting."
What they're saying: Clinicians stare down mountains of administrative work, leaving "an incredible amount of care waiting while that decision is being processed," says Google Cloud global leader of health plan strategy Amy Waldron.
"What the GPT model allows us to do is take that unstructured info, harvest it for structured info, and through integrations push it back into the EMR," says Petro.
"That's incredible relief ... on the nurse," Petro adds.
Zoom in: Petro calls prior authorization the "holy grail use case" for AI since the process is highly manual and relies on unstructured data — information in email attachments or faxes, for example.
Insurers have different policies but generally require providers to get a green light on the medical necessity of a given treatment.
A generative AI model can "analyze the longitudinal record the patient has and connect it with the insurance company," Petro says.
Meanwhile, Doximity's beta ChatGPT site, docsGPT, has assembled a repository of medical prompts to trim tasks like appealing insurer denials.
Providers can select a prompt like "Cigna Rx Denial Appeal" and fill it out with relevant patient history details.
The result is a surprisingly complete letter urging Cigna to reconsider its decision and approve the prescription.
The other side: Algorithms have the potential to cause harm, as detailed in a recent STAT News investigation exploring how AI was used as a decision-making tool to deny benefits to deserving Medicare Advantage patients.
"We are not using our solution as a decisioning tool," says Waldron.
"We take the data, make the unstructured structured, augment as needed based on what's been submitted, make the data flow, and get the reviewer's information faster," she says.
The bottom line: Any tech that helps relieve providers' administrative workload is heavily prized in today's market, and GPT is displaying rapid potential.
Go deeper