Digital health funding in Q1 ticks up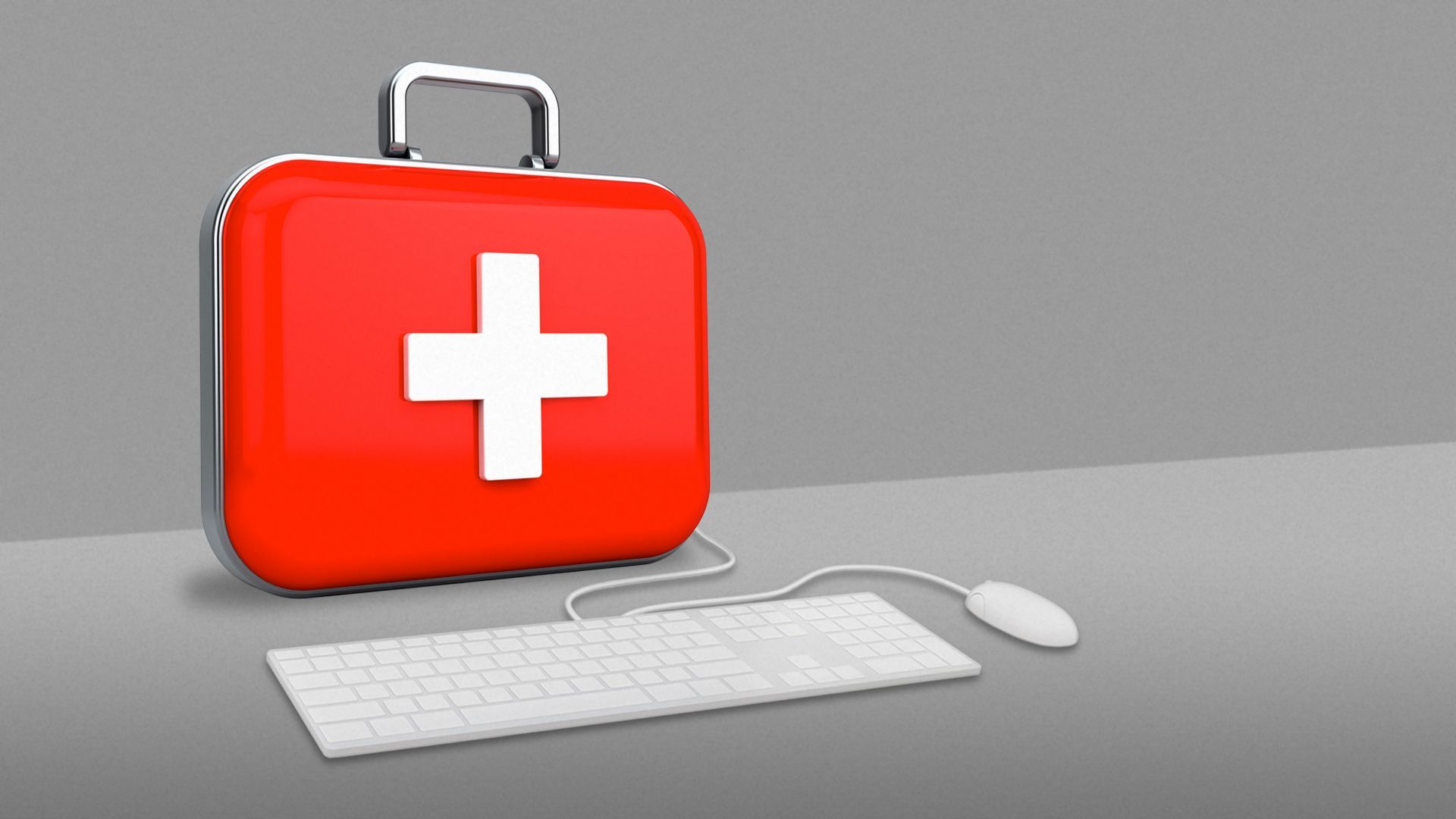 Digital health fundraising ticked upward in the first quarter, with $1 billion raised, per a report from Digital Health New York.
Why it matters: The numbers offer a surprising bright spot amid macroeconomic challenges and the collapse of Silicon Valley Bank.
By the numbers: Per the report, 29 companies raised $1 billion in Q1 2023.
That's 60% higher than Q4 of last year, which saw about $620 million raised, and on par with the second quarter of 2022, which saw $1.1 billion raised.
Late-stage funding (defined as Series B and beyond) comprised 38%, while early-stage (pre-seed, seed and Series A) made up the vast majority at 62%.
Also: Pharmaceutical tech took almost a quarter of that funding, closely followed by provider enablement technology.
Women's health tech took about 13%.
Zoom in: Clinical trial transformation was the big winner, with clinical trial recruitment company Paradigm taking home $203 million, followed by fertility, with fertility benefits manager Kindbody raising $100 million.
Meanwhile, biotech company Paratus Sciences raised $100 million, while and value-based care enablers Vytalize Health and Pearl Health raised $100 million and $75 million, respectively.
These five companies made up 53% of total funding this quarter.
What they're saying: "Innovators are shifting their attention from focusing primarily on growth to also finding ways to bridge longer funding cycles," says Deloitte health tech leader Peter Micca in the report.
"However, 2022 investments were still approximately 30 percent higher than 2020, and more than doubled from 2019," he continues.
"With rising medical costs and demographics shifting toward more Medicare enrollment, we are at an inflection point for healthcare sustainability and access," says Michael Kopko, CEO of Pearl Health.
"Primary care is under-appreciated and underresourced in the US," he says. "We have an opportunity to contribute to a primary care renaissance through new value-based payment models and innovative technology.
Go deeper