Amazon offers peek at health efforts in annual letter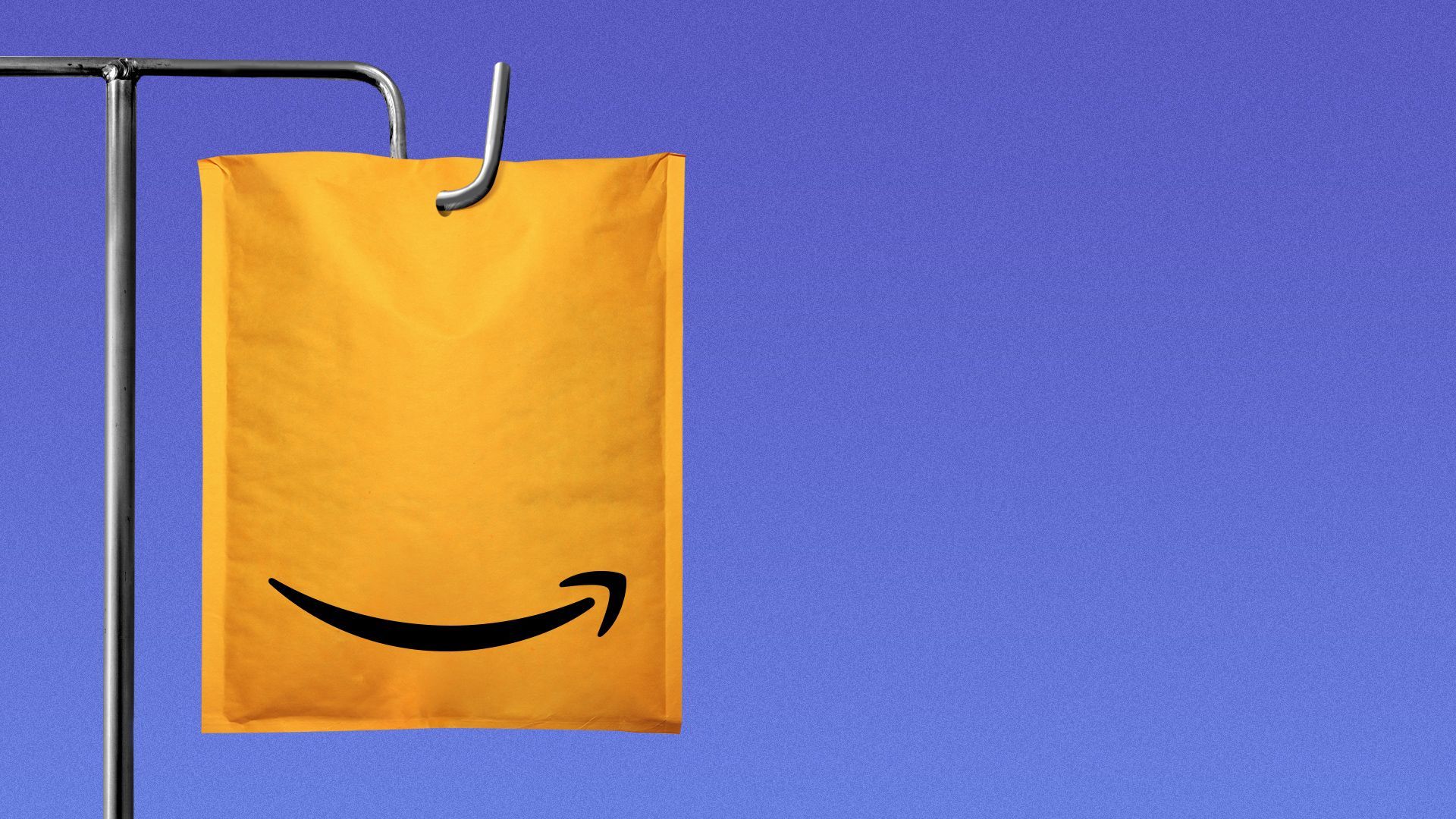 Amazon CEO Andy Jassy sees the company's multi-pronged health care efforts as having a similar potential payoff as AWS, he writes in his second annual shareholder letter.
Why it matters: The tech giant is setting the foundation to become a powerful health entity with tentacles in nearly every facet of the care ecosystem.
What he's saying: Although "further from [Amazon's] core businesses," Jassy sees Amazon's health care efforts as having the potential to pay off in the same way AWS has.
"In 2003, AWS would have been a classic example. In 2023, Amazon Health Care [is a] potential analogue," he writes.
Zoom in: Amazon took its first health care steps in pharmacy, which Jassy notes "felt less like a major departure from e-commerce," temporarily dipped its toes in primary care with Amazon Care, and eventually decided on a buy-not-build strategy in the space with One Medical.
"Going forward, we strongly believe that One Medical and Amazon will continue to innovate together to change what primary care will look like for customers," Jassy writes.
Between the lines: Taken together, Amazon's health care pushes could eventually be game-changing, analysts and health care leaders tell Axios.
In addition to the plays above, Amazon has the Halo for fitness monitoring, the Alexa for voice-based commands, a diagnostics division, a powerful cloud presence with AWS, and a retail (or potential food-as-medicine) presence in Whole Foods.
"Amazon's customer-centric model has the potential to reinvent the patient experience by putting the patient at the center of their journey to drive value-based and quality care at every touchpoint," Forrester researchers and contributors note in a recent report.
The company also has access to approximately 44% of U.S. residents through Prime, per a recent Trilliant Health report. (In comparison, the largest health system in the country, HCA, serves just 1% of people in the U.S.)
"No health system can match Amazon — or Walmart's — scale in terms of the next interaction," Trilliant CEO Hal Andrews previously told Axios.
The other side: Amazon's wide-ranging moves mirror Elon Musk's attempt to transform tech, yet it remains unclear when the sum of its parts will let the e-commerce giant become a health juggernaut.
While some of its pushes, such as its One Medical acquisition, are big and bold, others, such as RxPass and Amazon Clinic, are less robust.
Both RxPass and Amazon Clinic appear mostly equipped to expand Amazon's presence as a care provider for the relatively wealthy and well-off.
RxPass isn't available to people who use Medicare and Medicaid and are likely to need affordable medications most, while Amazon Clinic is a cash-pay, virtual care business aimed at common ailments that largely affect the worried well. Like RxPass, it cannot be paid for using Medicare or Medicaid.
The bottom line: Amazon is making big moves to become a health care "powerhouse," BTIG analyst David Larsen has written, but per Jassy's own examples, that process could take two years or two decades.
Go deeper