Exclusive: Little Journey's plan to soothe kids' pre-surgery anxiety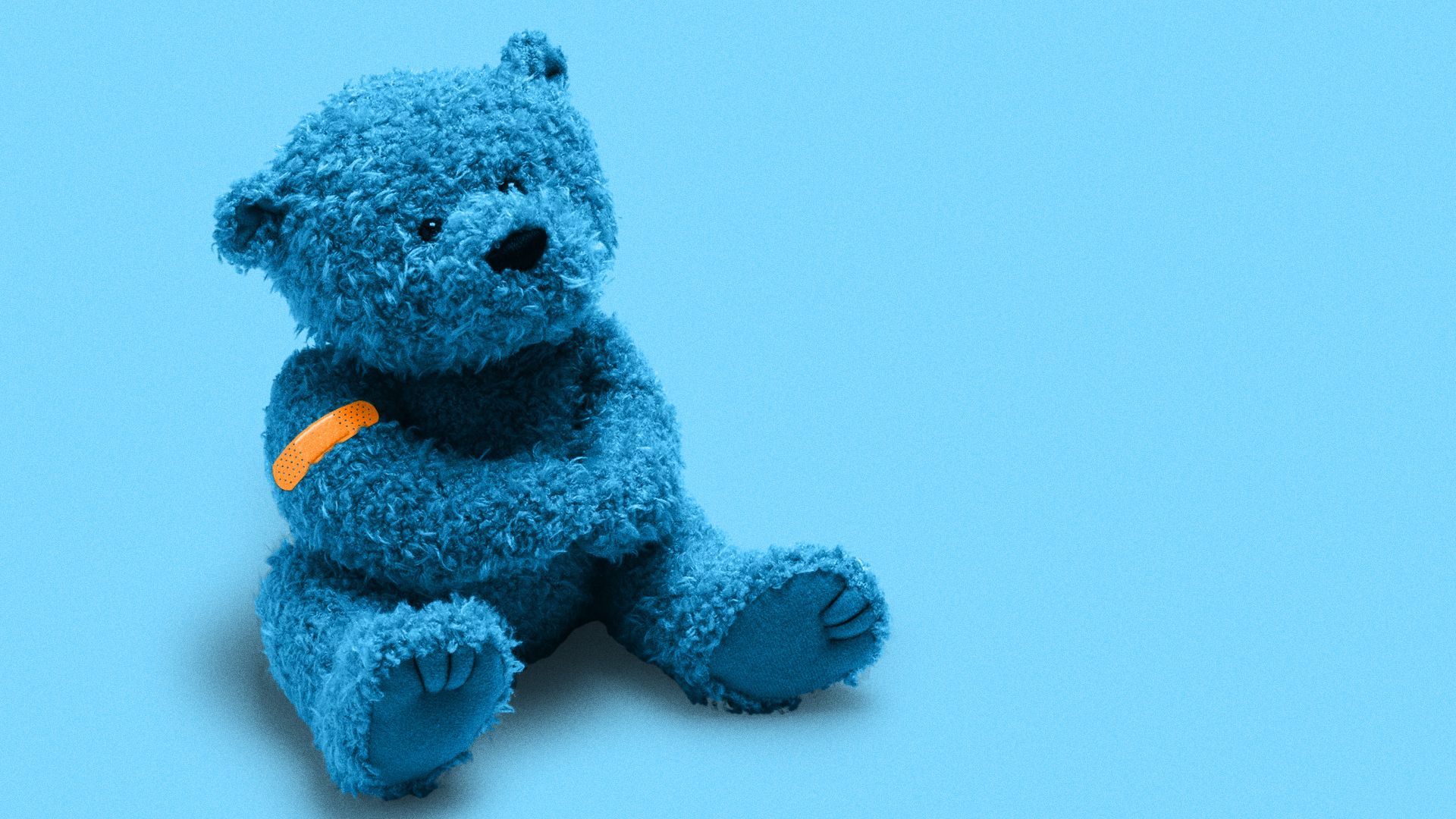 Anesthesiologist Chris Evans was in the middle of a shift when he learned his hospital had no child-specific resources to prepare kids for surgery, so he made it his mission to create one.
Why it matters: Evans' company, Little Journey, a pediatric patient support company, raised $3.1 million in a second round of seed funding as it looks to bulk up its U.S. presence, he tells Axios exclusively.
Deal details: Octopus Ventures led the financing, and Calm/Storm Ventures and Mercia Assets participated. Individual backer and McKinsey senior partner emeritus Nicolaus Henke is joining Little Journey as board chair.
The funds are being used to focus on Little Journey's U.S. expansion and to personalize its approach.
"What we're trying to do is, by learning about individuals — impulsivity, sociability, temperament, current coping mechanisms and styles — to personalize the solutions to them," says Evans. "A big part of this round is putting that data-driven approach into play."
Evans foresees the company collecting a Series A in 18 months.
How it works: The company has a three-pronged business model that includes a consumer-facing app and configurable management portals for hospitals and researchers.
The free Little Journey app walks kids and parents through a given procedure, from prep to follow-up, and helps families track their child's adherence to their medication.
The company's provider-facing and pharma-facing portals let clinicians and researchers create personalized virtual pathways for improving medication adherence. Little Journey licenses the platforms to health care organizations and charges an annual fee.
Little Journey has 65-70 health care customers (totaling about 30 hospitals across 11 countries) and several life science customers, Evans says.
What's next: The company is running a randomized controlled trial (RCT) with roughly 600 children aged 3-12 who have planned ambulatory surgeries at 15 of the U.K.'s National Hospital System sites.
The trial is designed to determine how Little Journey compares to the standard of care when it comes to influencing children's anxiety and recovery times, among other outcomes.
What they're saying: "I think their biggest opportunity and biggest challenge is having the right number of people and the right focus in the U.S.," says Octopus partner Joe Stringer.
"The cost of care in the U.S. is so high and one missed procedure because of an anxious child is so much more expensive," he adds.
Go deeper