Exclusive: 98point6 nabs $32M to pivot from provider to licensor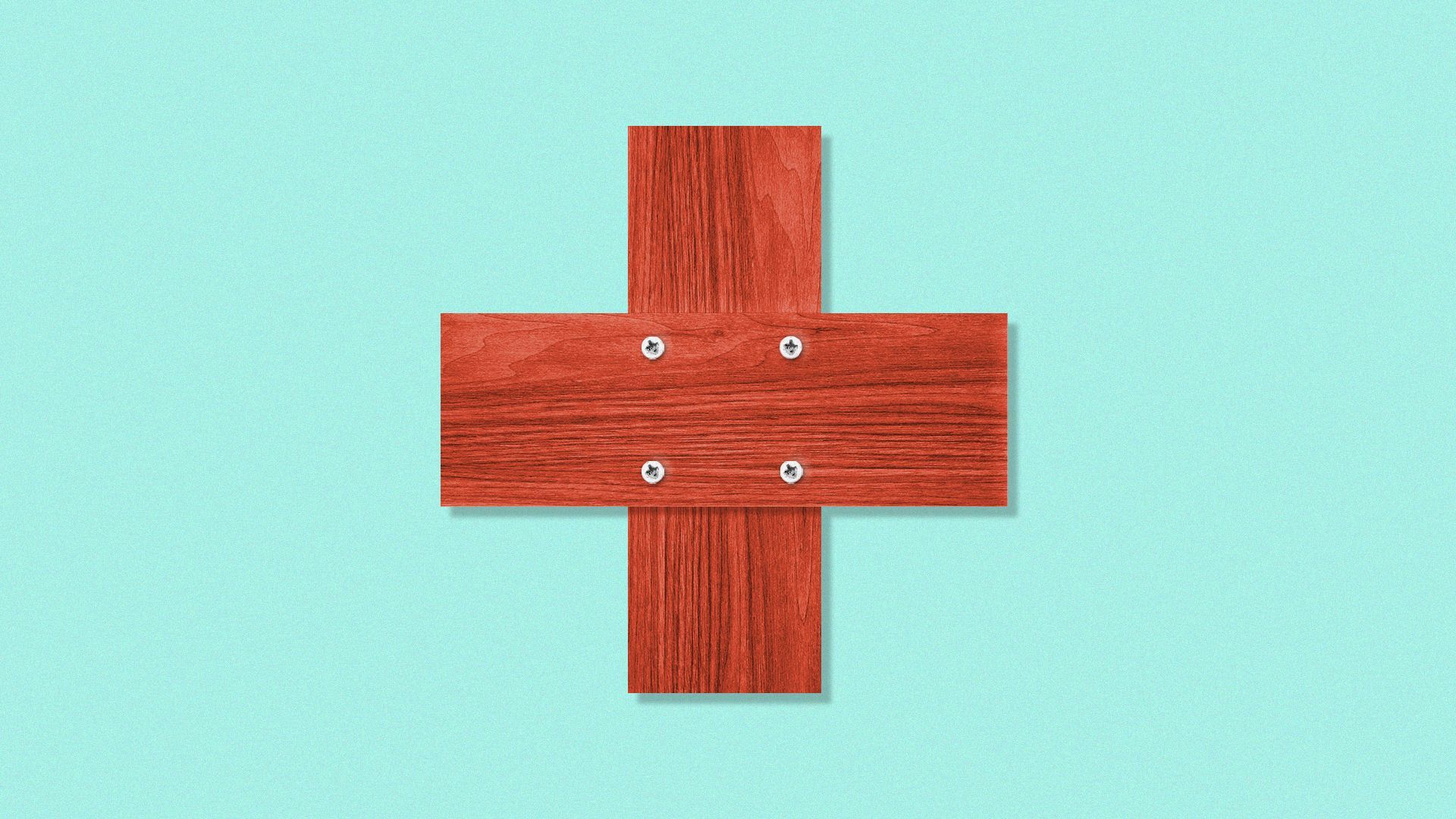 With the ink still drying on a deal to sell most of its assets to care navigator Transcarent, telehealth company 98point6 is raising $32 million, CEO Jay Burrell tells Axios exclusively.
Why it matters: The raise marks a pivotal moment for 98point6 as it transitions from care provider to tech licensor.
Deal details: Inside investors L Catterton and Activant Capital led the round.
Transcarent, which acquired 98point6's self-insured employer business and physician group last month in a deal worth just over $100 million, participated.
Between the lines: Faced with a saturated market and a worsening practitioner shortage, telehealth companies are rapidly losing ground to telehealth enablement startups, which promise simplicity over sparkle.
"The lightbulb moment for us was realizing we built this tech to relieve this work for providers, and it was only being used by our practitioners," says Burrell.
How it works: 98point6 Technologies charges health systems either a flat software licensing fee, a fee per transaction, or a mix of both.
Services include automated case assignment, EHR data integration, patient-clinician chat and video, automated care plans, clinical documentation and medical recommendation letters.
What's happening: The new 98point6 works with health systems including MultiCare and is courting a handful of others.
The company employs just over 100 people.
Roughly 80% of staff work in research and development or engineering.
The intrigue: As the telehealth infrastructure sector crowds, 98point6 will be forced to compete with nimble startups and established electronic health record vendors alike — all while also educating the market on its new identity.
"That environment is new for us," says Burrell. "Instead of going through benefits managers, we'll be getting into the guts of the health system. No question that'll be our biggest challenge."
He adds one potential benefit of the situation, however: "We're at the early stage of investment with a late-stage product."
What we're watching: As it looks to add capabilities such as remote patient monitoring and long-term follow-up scheduling, 98point6 will likely be acquisitive.
"If we can purchase and integrate, we'd do that over trying to build our own," Burrell says.
Go deeper