PE health care deal value robust in 2022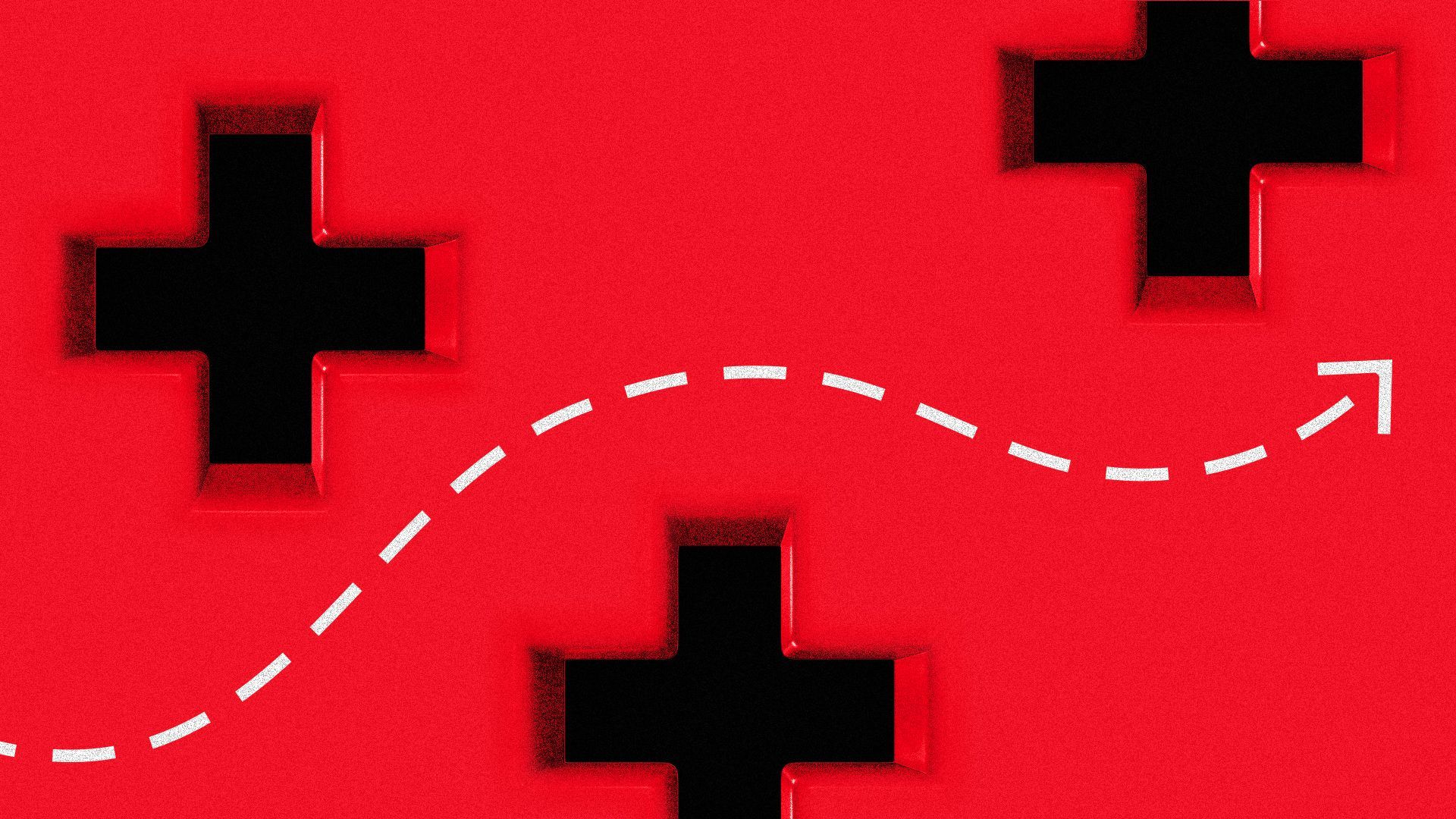 Private equity in health care saw rich returns last year despite macro headwinds, with total disclosed deal value reaching around $90 billion, according to a new report by Bain & Company.
Why it matters: While value was down from $151 billion in 2021, 2022 raked in over $10 billion more than the next-closest year — more evidence that 2021 was an outlier year.
Yes, but: Buyout volume fell by more than 35% in the second half of last year, compared with H1 — and Q4 of 2022 had the lowest quarterly health care private equity deal activity since 2017.
Of note: In 2022, health care information technology buyout volume added up to be the second highest ever on record.
Provider tech continues to be the main driver, though biopharma and payer-focused technology are catching up.
Zoom in: There are abundant opportunities to expand around value-based care, the report notes.
"While investment activity remains focused on primary care and Medicare Advantage, opportunities across other payer and specialty segments are expanding," per the report.
Enabler models represent an attractive investment path, with adoption driven by a need for traditionally fee-for-service groups to participate in risk-based arrangements.
See VBC-enabler Wellvana, which raked in $84 million from Heritage Group and Welsh, Carson, Anderson & Stowe-backed Valtruis.
Bain's analysis suggests fee-for-value arrangements will capture a 15%–20% market share from traditional fee-for-service providers in primary care by 2030, supporting further investment in the space.
What they're saying: While the death of fee-for-service has been underway for the last five years, "we are still in the same boat today," says VSS Capital Partners principal Eric Kim.
"It is hard for providers to do a 180 and quickly shift their models but there is so much opportunity there," he says. "The biggest challenge has been duration (how long someone is cared for). Medicare Advantage is a natural place to get into VBC."
As tech-enabled VBC continues to evolve, "there are new market leaders emerging," says Dan Harknett, partner at Ridgemont Equity Partners.
Ridgemont partnered with AOM Infusion in 2022 following a multi-year effort in the home infusion subsector.
"Alongside our management team partners, we have been able to scale the platform in multiple key metro areas and deliver high-quality infusion services that are in great demand," says Petri Lindberg, principal at Ridgemont.
Aaron's though bubble: Fee-for-service seems to be slowly dying but like Michael Myers — it seems to always come back somewhere.
Go deeper