Patientory raises $1.5M to address health data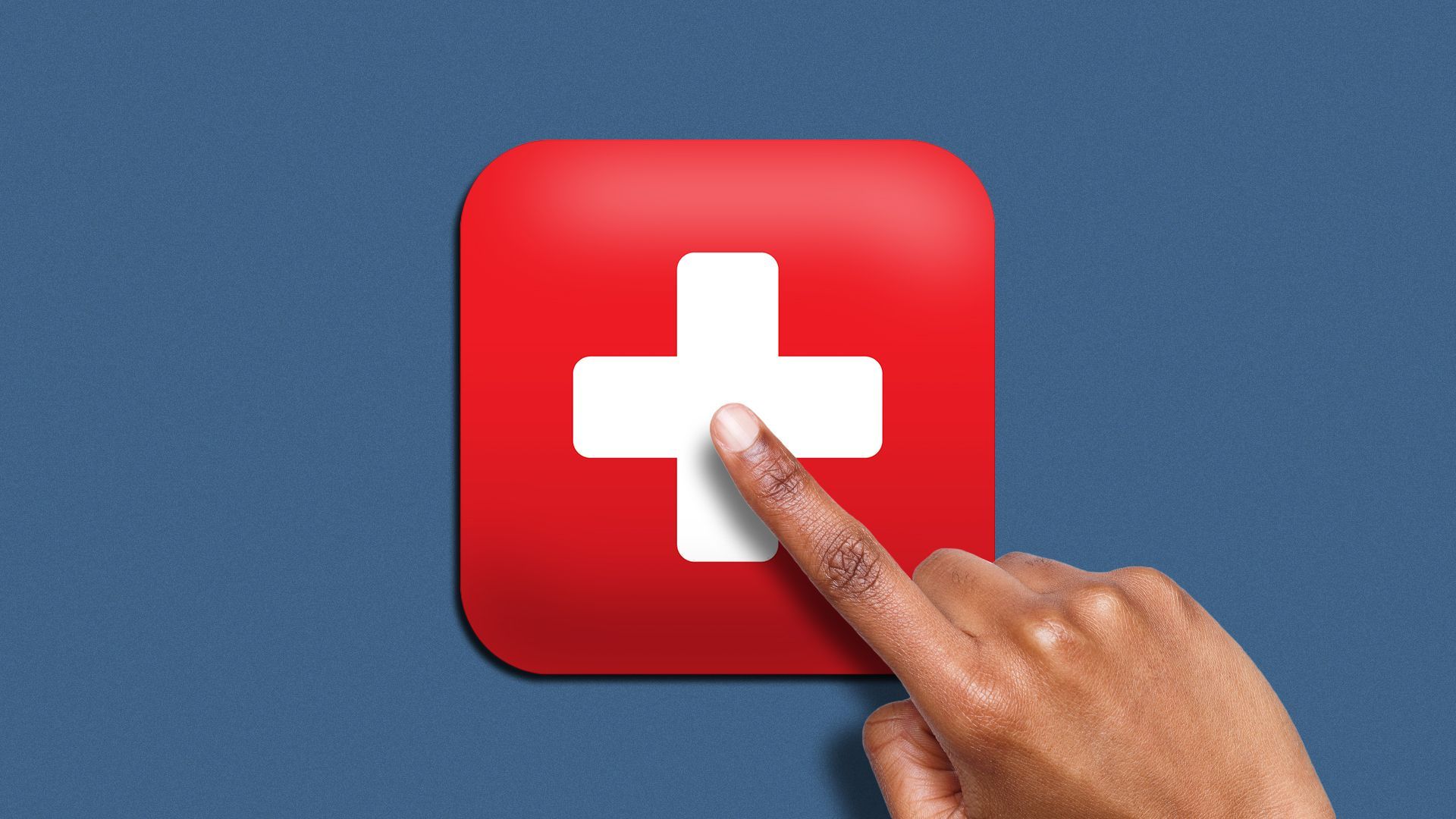 Patientory raised an additional $1.5 million to fund the launch of its HIPAA-compliant, consumer app and secure enterprise portal.
Why it matters: People need to take greater control of their health data.
Details: Patientory is rolling out a "smart" health data wallet app Wednesday to let users securely store their information — and earn rewards based on their activities.
How it works: Patientory says its blockchain-based, HIPAA-compliant, private medical data ecosystem syncs medical records and wearable device health data.
Its most used feature, currently in beta, is the clinical trial tracker that allows users to match with clinical trials they are a fit for geographically.
The company receives funding from pharmaceutical companies via clinical trial recruitment.
"We provide agency back to the individual to control if they want to sell and share their data and be the ones receiving monetization," said Chrissa McFarlane, CEO of Patientory.
Zoom in: Patientory previous funding came from a pre-seed round and grants.
Investors in those prior rounds included BackStage Capital, Arlan Hamilton, Colorado Permanente Medical Group, RGA Ventures + Moda Health, Expert Dojo, GSK, Novartis and the American Heart Association.
"The previously raised pre-seed offers the company 8-10 months in runway," said McFarlane.
The bottom line: McFarlane started the company with the goal of having availability and accessibility of healthcare information.
The veteran executive remains vocal about gaps in the health care system and how to bridge them.
Go deeper