Mubadala's Camilla Languille talks pharma services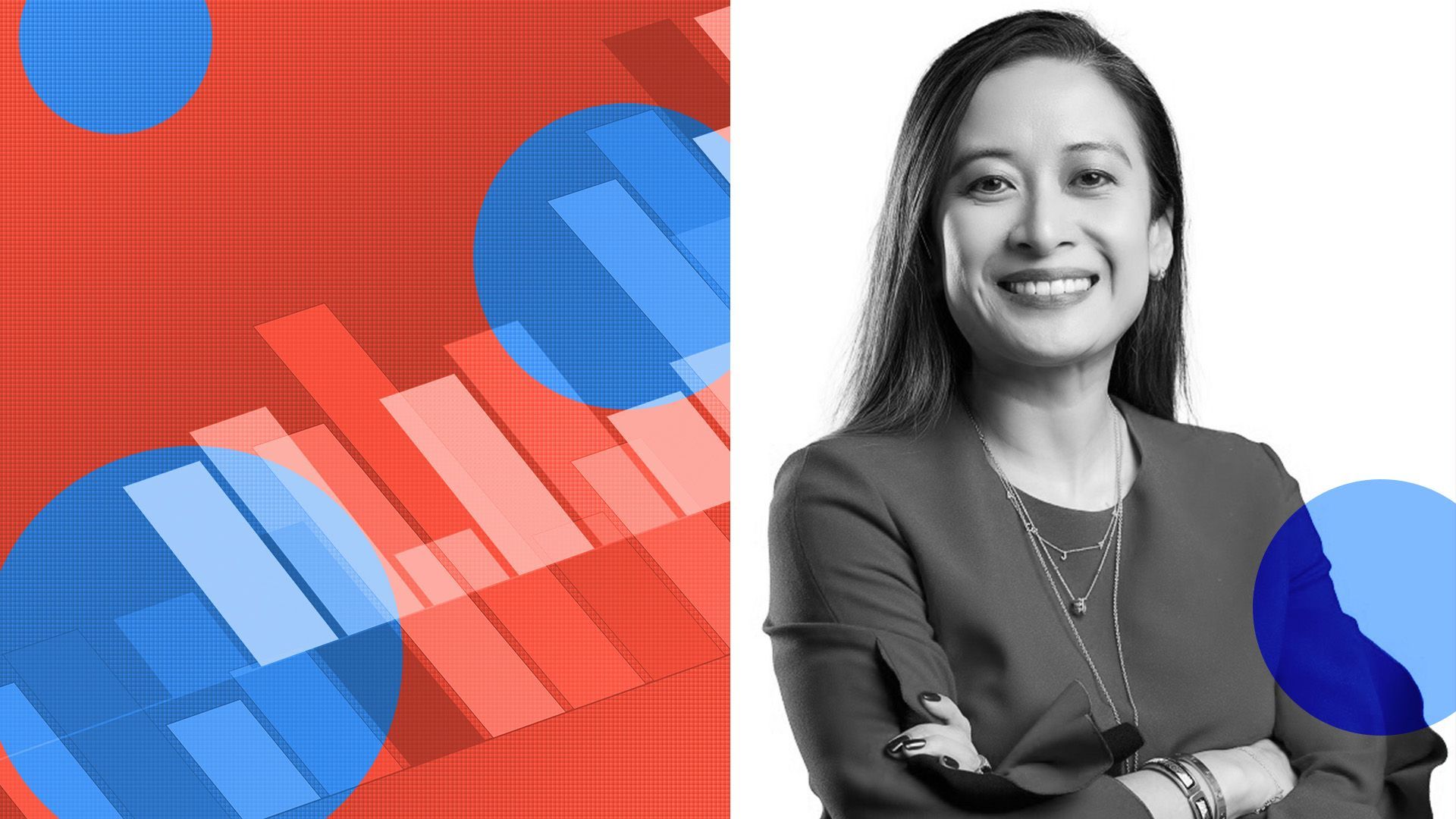 As major strategics in pharma services prune their portfolios, Mubadala's Camilla Languille has her eyes peeled for platform opportunities.
Why she matters: As head of life sciences investments, Languille oversees Mubadala's pharma services investments, which constitute about 75% of the firm's life sciences portfolio.
Languille's responses were lightly edited for clarity and length.
Pharma services has been heralded by PE as highly investible. What do you see as the major tailwinds?
[Pharma services growth] is really reliant on the growth of underlying pharma and biotech. It's driven by not only the growth in biologics, but also, more recently, the advent of the third wave of therapeutics in cell and gene therapy, mRNA, etc. And we're really at the very beginnings of that third wave.
I think this is why a lot of private equity investors like the space. It's a nice, diversified way to play all the growth in underlying pharma and biotech — because instead of taking a bet on a single pharma company or biotech company, you're taking a bet on the 200 to 300 customers that any single outsourced pharma services company might cater to.
What are headwinds challenging outsourced pharma services?
One is supply chain disruptions. That's a topic that's becoming more important, particularly as we look at the geopolitical landscape on a global basis. For example, I look at our contract development and manufacturing organizations [CDMOs] that either make the active pharmaceutical ingredients or do the final dosage formulations for pharma companies.
One key supply chain consideration we've had in mind for a lot of the CDMOs we work with is sourcing of APIs, because a lot of the world's APIs come from China. We've had to think about diversifying away from single sources on the API side.
Another headwind that we've seen, particularly in the last two years, is labor shortages. And talent shortages, particularly for very specialized roles. In order to retain and attract talent, we have seen significant wage inflation in this particular part of our portfolio.
How are you interacting with strategic incumbents when it comes to pharma services?
We're seeing more opportunities come out of strategics, as some of these larger players decide to focus on core businesses and shed some of their noncore assets. For example, Baxter — they're looking to sell their CDMO business — so we're seeing more opportunities like that.
The large strategics in the world — the Danahers, the Thermo Fishers, etc. — will continue to be very active in M&A and they'll continue to look for other growth avenues. So those would be the ones that I would think of as potential buyers for any of our outsourced pharma services portfolio companies.
But they're few and far between — there always tends to be more sponsor interest in the outsourced pharma services and tech space.
What's your outlook on the public markets as an exit vehicle?
I think there are very few investors right now looking at a public equity exit, just given where the markets are at the moment. I think at this stage, we're waiting. We haven't built into our base case — or any of our updated base cases — an IPO exit in the next couple of years.
Our in-house view is until interest rates start to come down, public equity markets will continue to be under pressure. I don't think any investor is looking at an IPO route right now in '23 or '24. But folks are keeping it in mind as a possibility in '25 and onwards.
Editor's note: This story has been corrected to note Languille is solely the head of Mubadala's life sciences investments, not both life sciences and health care.
Go deeper