Digital health founders talk SVB fallout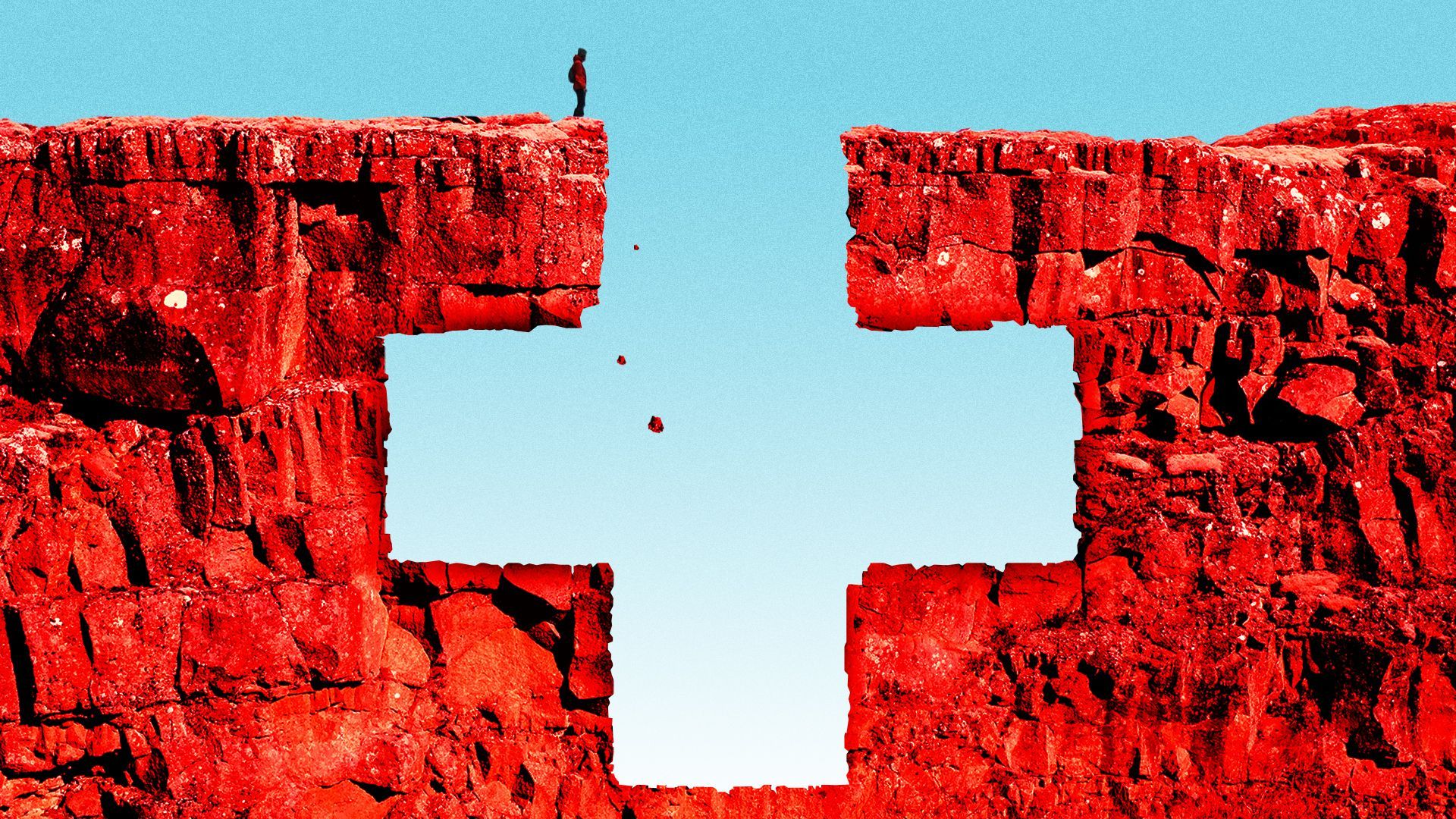 Digital health founders were rocked by Silicon Valley Bank's abrupt explosion, and although the dust is settling, wariness remains.
Why it matters: Health tech startups may be facing an entirely new fundraising environment post SVB fallout.
What they did: Family First (FKA VillagePlan), a caregiving solution for employers and health plans, pulled its money from SVB at the first signs of trouble Thursday, CEO Evan Falchuk tells Axios.
"I hate to say it, but we had zero communication from SVB" during the height of panic, Falchuk says.
Osso VR, which offers virtual reality for surgical training, had all of its capital in SVB coffers, CEO Justin Barad tells Axios.
Barad says Osso "was in close contact with SVB" as well as its board and investors from the outset — and although wiring out funds was gummed up by system overload Monday, the company was able to get it done.
What's happening: Family First, which has raised a little over $10 million to date, moved its money to a regional bank, Falchuk says.
"You worry about it," Falchuk says, when asked about contagion. "It's hard to know what banks are safe."
To offset that fear, Falchuk and Allermi CEO Shani Bocian say they're diversifying their banking, spreading capital across a handful of entities.
"I think every founder now is pivoting to sweep accounts and diversification between multiple banks," says Bocian, whose allergy telehealth startup did not bank with SVB.
Falchuk says he's heard some founders are considering working with a custodian of assets instead of a traditional bank.
"This really was an event that went to show that the age of keeping large rounds in checking accounts is probably over," Bocian says.
What's next: VC risk appetite is about to shrink in a big way.
"Rounds are still happening, but valuations will continue to be much lower and we will continue to see less willingness from VCs to take risks," says Osso's Barad.
The bottom line: "It's been a good opportunity to put the 'controllables' vs 'externalities' into sharp relief," says Ian Strug, chief revenue officer at clinical trial startup Virgo.
"I'd imagine VCs will be closely watching how founders chose to deal with this crisis as a metric around future fundraising," Strug says.
Go deeper