Exclusive: Fount scores $12M Series A for elite wellness coaching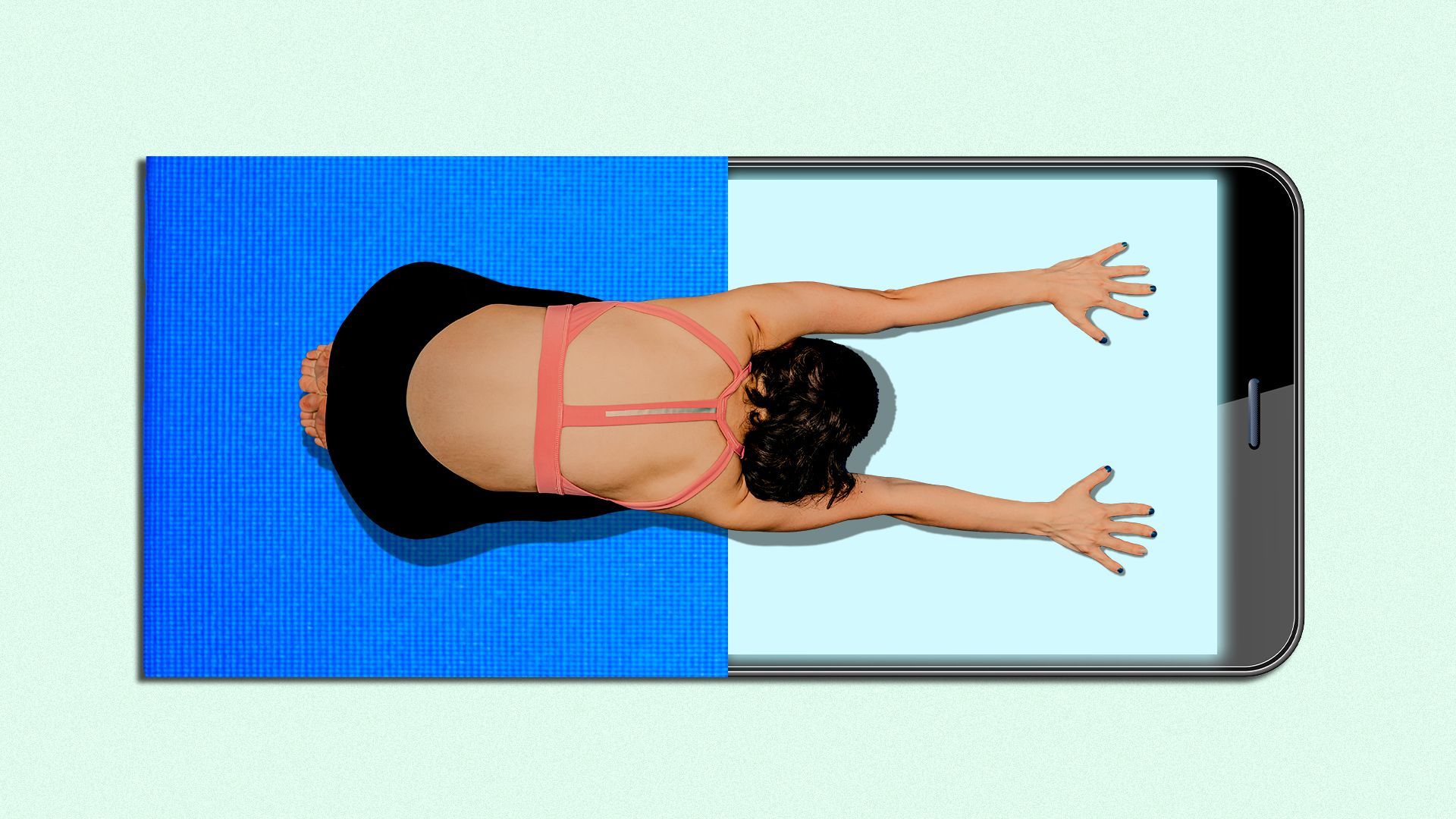 Elite wellness coaching startup Fount scored $12 million in Series A financing, CEO Andrew Herr tells Axios exclusively.
Why it matters: Exercise is one of the most powerful tools for combating mental and metabolic illness, but in-person gyms and fitness classes have taken a bench seat to virtual and personalized approaches as COVID drags.
Deal details: Amity Ventures led the round with participation from Elysian Park Ventures, Not Boring Capital, Allen and Co., Champion Hill Ventures and several angel backers.
With the funding, Fount will expand its paid subscription service and release products including a kit for addressing PMS symptoms and an AI-driven digital sleep coach.
Herr says the company doesn't anticipate raising a Series B for roughly another year.
Of note: Fount did not bank with the troubled Silicon Valley Bank, the company says.
How it works: Los Angeles-based Fount is a pricey service that pairs people with former military special operators, Olympic sports scientists and sleep researchers in an effort to help them feel more focused, healthy and energetic.
The program costs $3,000 per month and involves bloodwork and urine tests, biweekly check-ins with a coach, supplements and nutritional advice, and discounts on wearable fitness trackers including Oura and Whoop.
People who pay for four months upfront get more tests, weekly check-ins, a custom meal plan, a sleep and stress tracker, a continuous glucose monitor (CGM) and a bio-mechanical assessment with a trainer.
The backstory: Herr ran human performance efforts for the U.S. military and designed programs for Navy SEALs and fighter pilots. He started Fount in an effort to make such programs more accessible to the public.
"We want to give people the knowledge and experimental methodology to learn what's best for them," Herr says. "You shouldn't expect one size to fit all."
By the numbers: The number of clients using Fount's one-to-one coaching service is "in the low hundreds," he says.
The company is also exploring a B2B offering for startup executives at a few companies, he adds.
State of play: Whether for physical or emotional fitness, remote coaching services are gaining steam in early venture funding rounds.
What they're saying: Not Boring Capital CEO and Fount investor Packy McCormick gave the product a try for more than a year and says he's lost 30 pounds and no longer has anemia.
"I view it almost as a business expense," McCormick says.
He added that the company aims to decrease its prices as its user base grows and more of its data processes can be automated.
What's next: Herr has his sights on much bigger goals for the company as it scales and reduces its price point.
"We want to turn this into the best primary care health system in the world," Herr says.
Go deeper