As health systems tightened belts, VC funding fell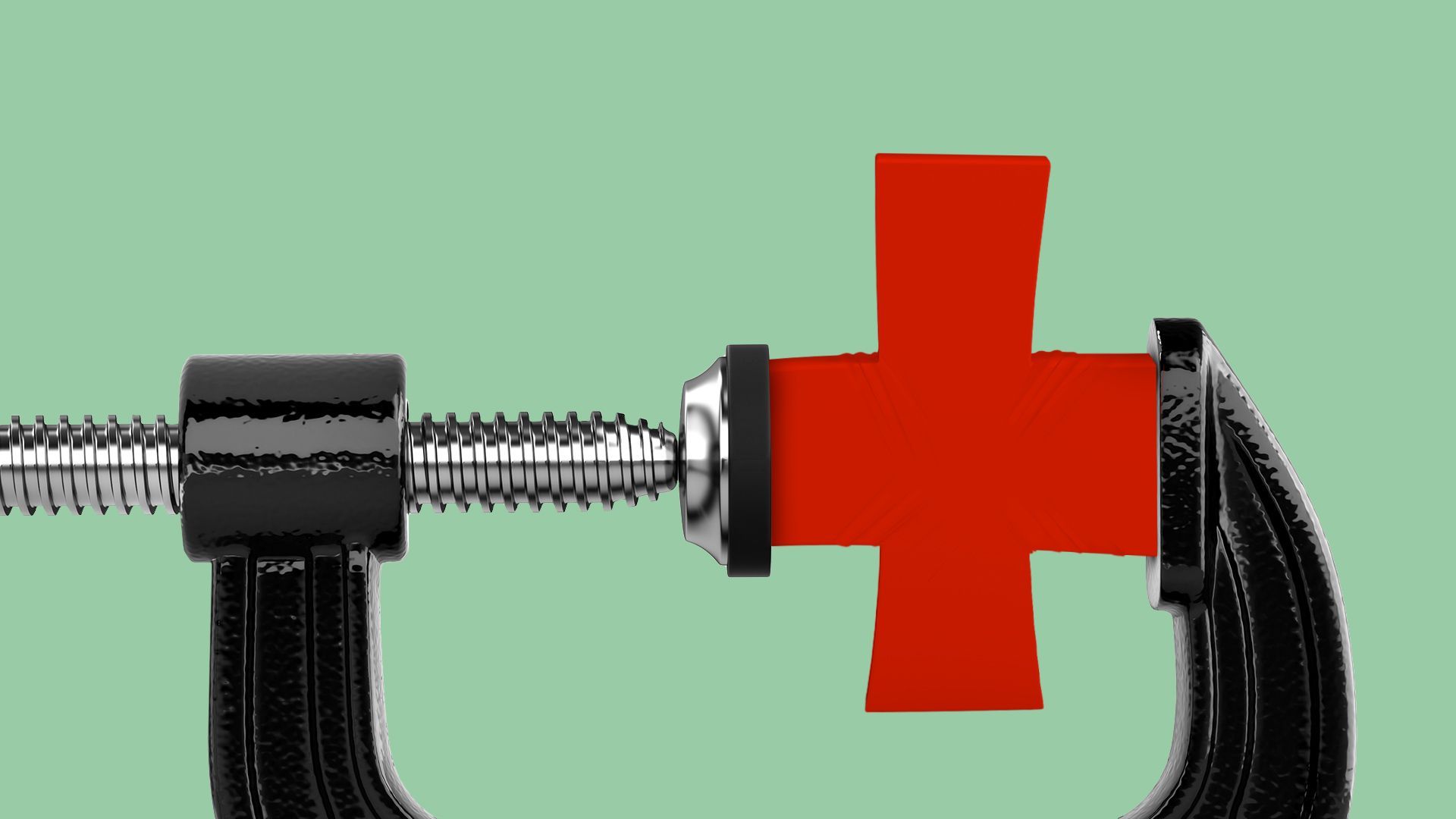 Venture capital funding for healthcare IT fell off a cliff in Q4 last year, with investment more than 75% off the average quarterly pace in 2021, a new PitchBook report finds.
Driving the news: Health systems are tightening their belts to ensure they have sufficient operating cash, which means less interest in paying for the earlier-stage (and oft-clinically unproven) tech solutions that draw venture dollars.
"Health system purchasing is particularly sensitive to weakness in the VC funding market," the report notes, adding that health system sell cycles are around a year long and require extensive approval.
By the numbers: VC investment fell to $451.3 million across 43 deals in Q4, per the report.
Meanwhile, private equity deal activity in HCIT was more resilient, with 134 deals — a 30% drop from 2021.
VC and PE investors exited 48 companies in 2022, less than 50% of 2021's figure and 34.2% behind 2020's.
Of note: The bottleneck in exits impacts private capital availability, the report says.
"Without substantial distributions from previous fund commitments, LPs lack new capital to deploy," the report says.
Zoom in: VC funding in electronic health record and clinical information technology dropped sharply in Q4, the report notes.
With a dearth of late and growth-stage rounds, startups raised only $84.0 million in the quarter — the lowest reading since 2020 and less than 25% of Q3's figure.
PE deal activity in the segment also slowed, with just 28 deals in 2022.
PE deal activity in healthcare IT has proved more resilient, with 134 deals in 2022, a 30% decline from 2021.
Yes, but: Despite the funding cliff, the report projects the EHR and clinical information market will reach $47.1 billion by 2026, at a CAGR of 11.3%.
Go deeper