Exclusive: Ryse Health draws $6.5M Series A for hybrid diabetes care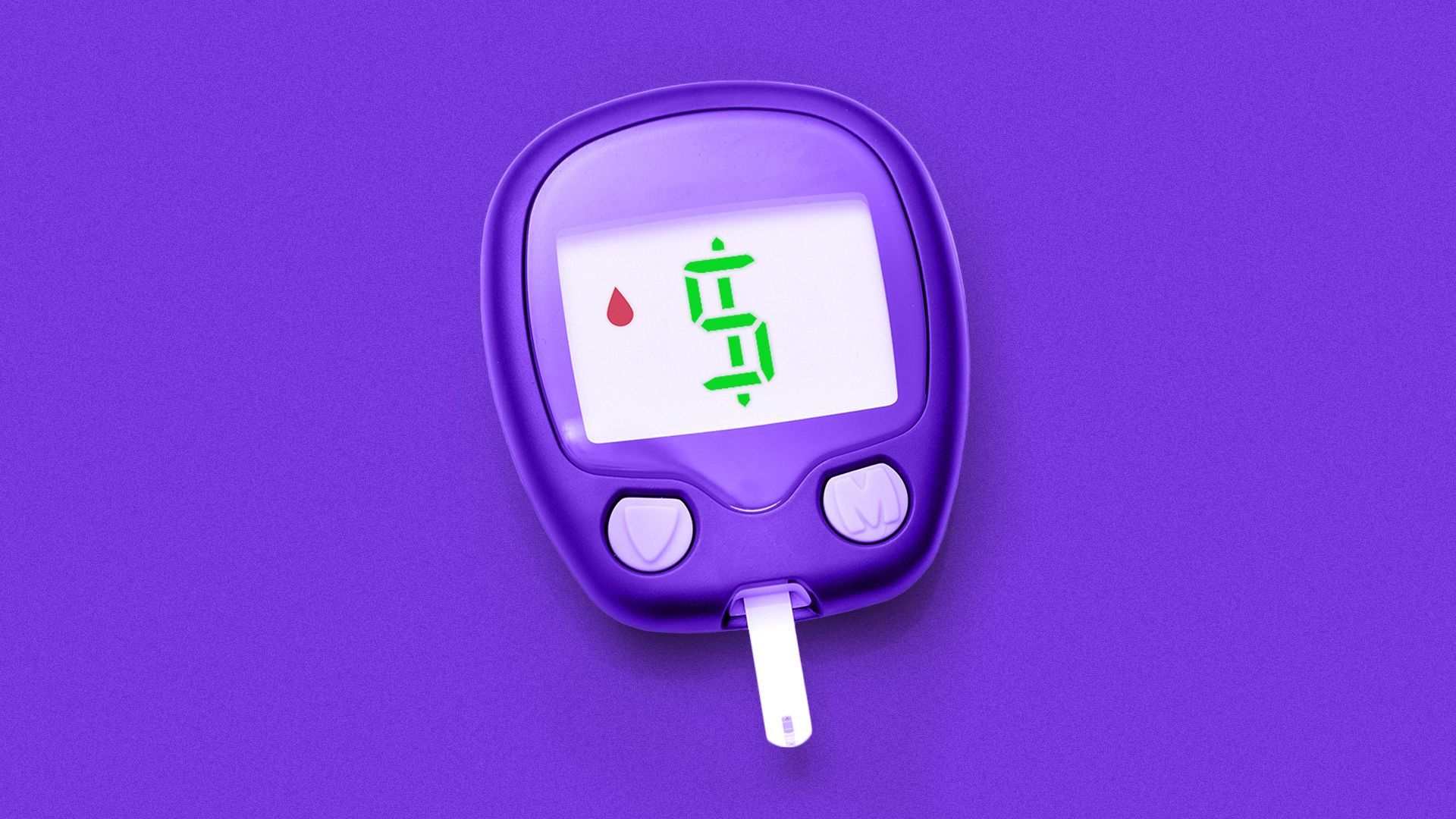 Diabetes care provider Ryse Health drew $6.5 million in Series A funds for its virtual and in-person services, CEO Richard Gurley tells Axios exclusively.
Why it matters: The prevalence of diabetes in the U.S. is expected to rise and while some people can manage the condition virtually, those with more complex cases may benefit from additional support in person.
Deal details: Route 66 Ventures helmed the round with support from W Health and CareFirst BlueCross BlueShield innovation arm Healthworx.
Ryse says it will hone its provider-facing product to improve collaboration among members of its clinical teams.
Gurley says the company anticipates raising a Series B within the next 18 months.
State of play: The success of fully virtual diabetes care proved a major proof point for telehealth, with such companies raising a bolus of venture capital funding in recent years.
Be smart: For more complex Type 2 patients with severe or poorly controlled diabetes, existing remote approaches may not be sufficient.
How it works: Enter Ryse, which only accepts Type 2 patients whose average blood sugar levels (A1C) exceed 8%. At 9% A1C, people face a markedly higher risk of long-term complications such as blindness, nerve damage and kidney failure.
Ryse operates in-person clinics in Arlington, Virginia, and Baltimore, Maryland, and offers virtual support that includes analytics and coaching.
The company provides every user with a CGM and access to a care team that includes endocrinologists, diabetes educators, dietitians, behavioral therapists and health coaches.
"If you have an A1C under 8 and don't use insulin, we won't take you," says Gurley. "We're built for folks with more complexity."
By the numbers: Ryse currently serves 440 patients who range in age from 21 to 93, with two-thirds of its users under age 65.
The company is contracted with one local employer and aims to have a number of value-based contracts in place by year's end, Gurley says.
Be smart: Research suggests people with Type 2 diabetes may benefit from access to both in-person and virtual support.
A study published last year in the Journal of General Internal Medicine found that Type 2 patients who used both physical and virtual services maintained their health throughout the pandemic, while those who relied only on in-person services saw declines.
What they're saying: Many Ryse users benefit from physical assistance, not only in the form of visits and in-person exams but also basic tech support, say Gurley and Route 66 partner Pat Wilson.
"Looking at the market we realized there are a lot of in-person solutions and a lot of virtual solutions, but at the end of the day diabetes isn't rocket science — it's a behavioral and economic nudge problem," says Wilson.
The backstory: After serving as an executive at value-based care enabler Evolent Health and then as adviser and investor to a handful of health tech startups, Gurley thought, "What if we only served patients who are high-needs and excluded lower-needs patients so we're a more focused factory?"
Yes, but: Founded in 2021, Ryse has yet to publish in the peer-reviewed literature but is "building a concrete timeline" for that this year, the CEO adds.
Go deeper