Livelier medical device sector signals better tech, earlier diagnoses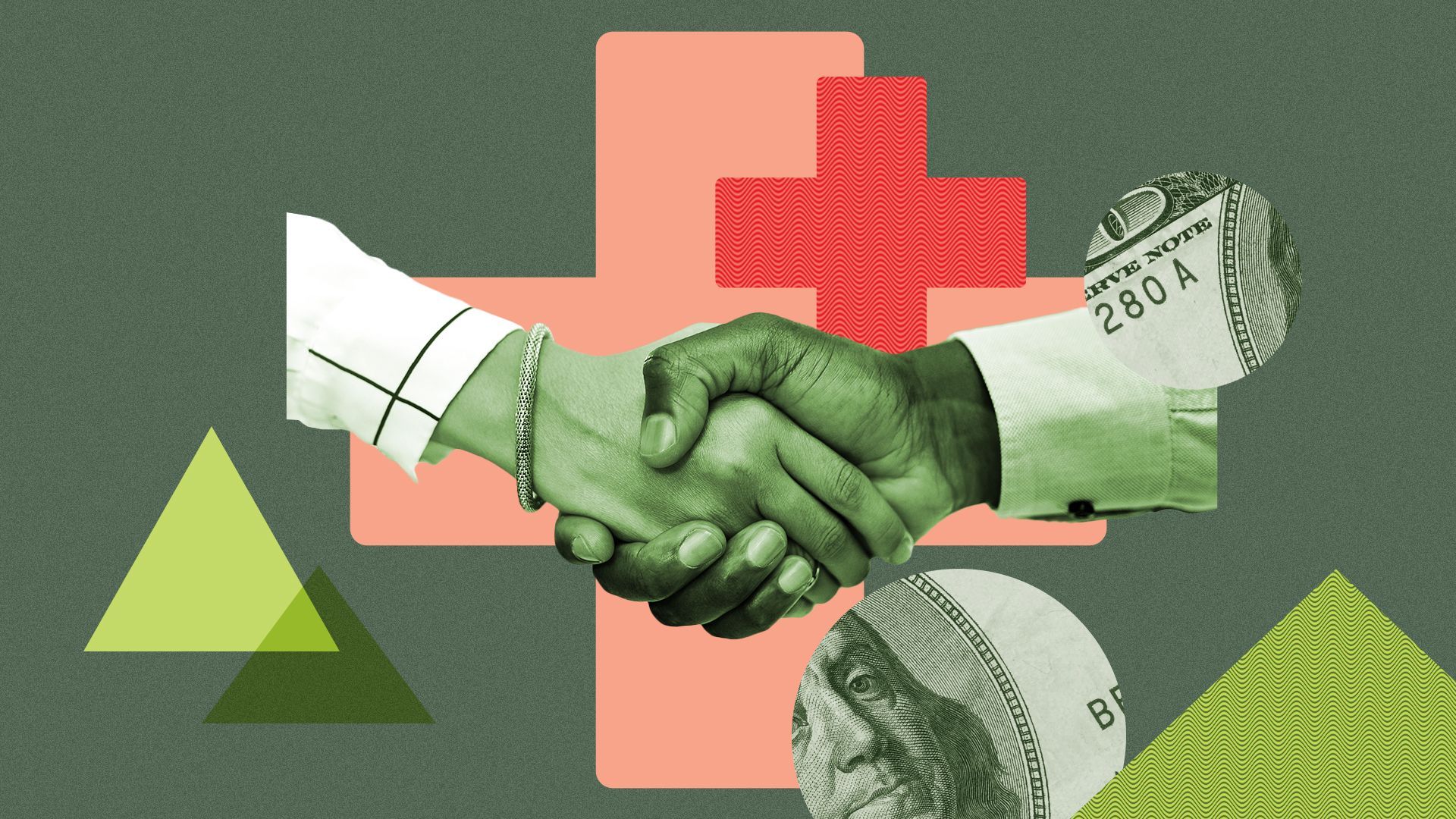 A "healthier and livelier" med-tech sector portends faster diagnoses and improved technology in 2023, BTIG analyst Marie Thibault tells Axios.
Why it matters: Big strides in continuous glucose monitoring (CGM) for diabetes and arrhythmia detection for cardiac care could benefit patients and clinicians.
What she's saying: "The name of the game today is high growth and demonstrable progress toward profitability," Thibault says. "It feels healthier and livelier than it did last summer or fall."
Zoom in: In CGM, tech giants Abbott and Dexcom are rushing to create smaller, more accurate devices to enable earlier disease detection and prevention, Thibault says.
Both companies are concentrating on "finding patients earlier and preventing someone with pre-diabetes from progressing to diabetes," she adds.
Apple, too, is reportedly making progress on its own glucose monitoring initiative, but Thibault believes the moonshot project will require at least another five years of development.
"I don't think either Abbott or Dexcom are resting on their laurels. They're looking at whether they [too] could have a non-invasive consumer opportunity," Thibault says.
Meanwhile, technologies detecting heart conditions, including arrhythmia, are being rapidly refined with a focus on targeting a broader patient population, per Thibault.
"There's been a lot of focus on improving the detection and making the form factor smaller," Thibault says, adding that "the next move" will likely involve targeting people in the primary care setting, with and without symptoms.
Reality check: Not all parts of the industry are benefiting from the sector's renewed raison d'être, says Thibault, citing ongoing inertia in remote patient monitoring (RPM) and digital therapeutics.
"In digital therapeutics, reimbursement hasn't caught up and I think it's a problem of inertia more than it is issues with data," she says. "It feels like everyone is waiting for someone else to be first."
Similarly, while RPM is progressing, she says health worker shortages and a lack of integration have meant "very few of the [programs] are getting scaled in a meaningful way."
What's next: For RPM companies to improve the way other sectors of the med-tech space have, Thibault suggests:
Integrate with electronic health records.
Include triage systems.
Make it easy to set up reminders, track the time clinicians spend with patients, and do billing.
Go deeper