Apple making big strides on prick-free glucose monitoring via Watch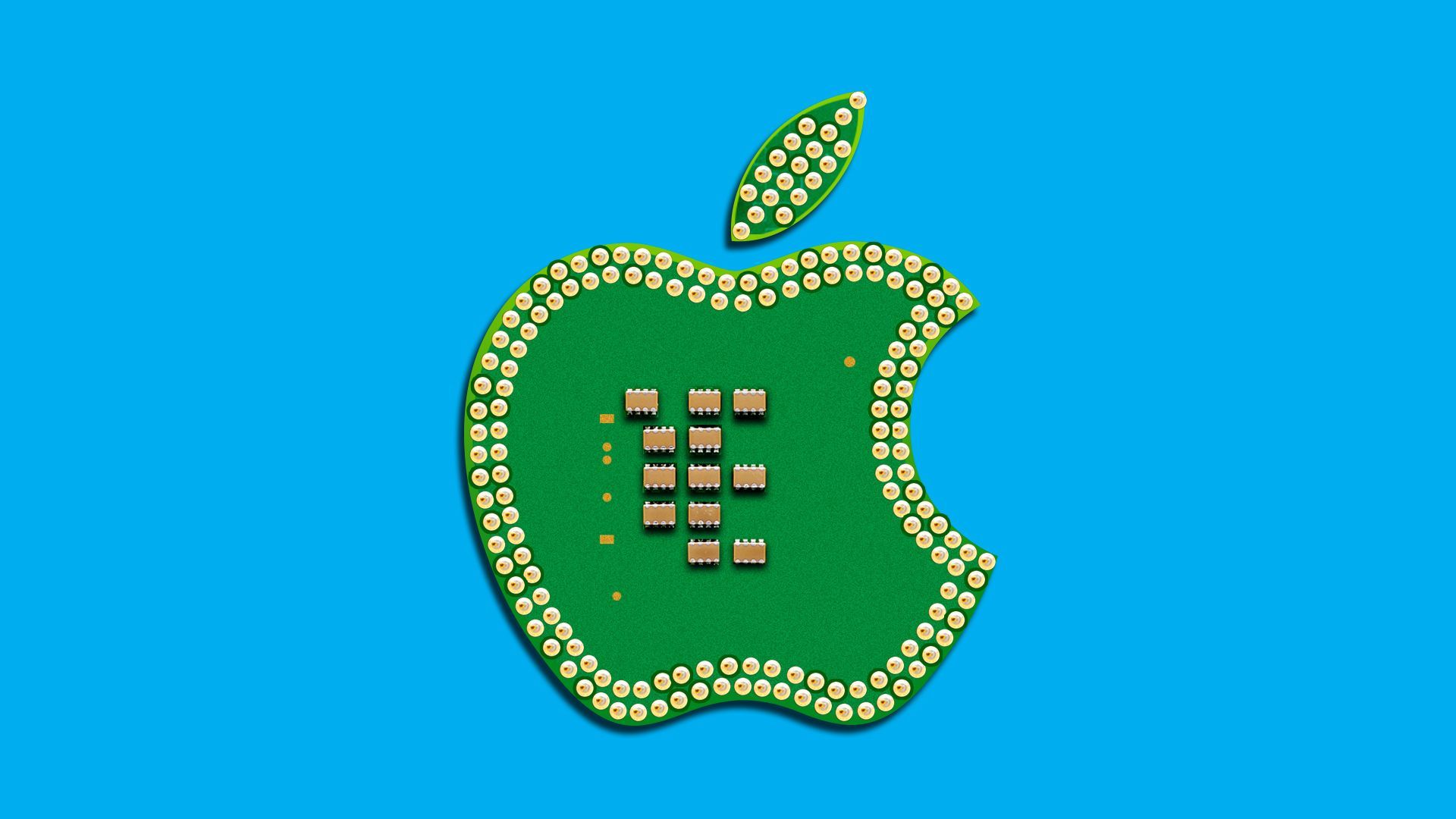 Apple is making big strides on its secretive moonshot of prick-free blood sugar monitoring technology, per Bloomberg.
Why it matters: Reportedly headed toward its first workable prototype, the 12-year initiative could have global implications for the 537 million adults with diabetes who rely heavily on finger-prick-based methods for glucose testing.
It would also do a heck of a lot to move Apple toward Tim Cook's 2019 proclamation that health would be the company's "greatest contribution to mankind."
Details: According to Bloomberg, hundreds of engineers are dedicated to the project. Their current goal is a proof of concept the size of an iPhone that would be strapped to the bicep.
Those engineers are part of a clandestine moonshot group analogous to Alphabet's X division.
Apple has so far tested the technology in clinical trials on hundreds of people — including people who don't know they might have diabetes, as well as people with prediabetes and Type 2.
The group's former leader Bill Athas died unexpectedly last year, leaving the work to be helmed by managers Dave Simon and Jeff Koller, who report to Apple chip leader Johny Srouji.
🪙 Yes, but: Although Bloomberg's sources at Apple think the tech "is viable," they say it must be smaller to be practical.
For comparison, Abbott's existing continuous glucose monitor, which requires no finger-stick calibration but includes a needle inserted into the arm, is roughly a little bigger than a quarter.
How it works: Apple is using chip technology called silicon photonics that uses lasers to shed specific light wavelengths into the area beneath the skin, where fluids are absorbed by glucose.
That light gets reflected back to the sensor, wherein an algorithm dictates a person's blood sugar levels.
By the numbers: The news was linked with a temporary slump in shares of diabetes tech giants Abbott and Dexcom, which dropped about 3% before recovering Thursday.
The project has reportedly cost Apple "hundreds of millions" so far.
The backstory: Before becoming part of Apple's moonshot team, known as XDG, the initiative functioned under an unaffiliated startup called Avolonte Health, Bloomberg reports.
What's next: Apple hopes for the tech to one day offer a preventive approach to diabetes that warns people they might be prediabetic, according to Bloomberg.
The company's regulatory team has had early talks about securing government approval.
Go deeper