Exclusive: Value-based senior care platform Vytalize racks $100M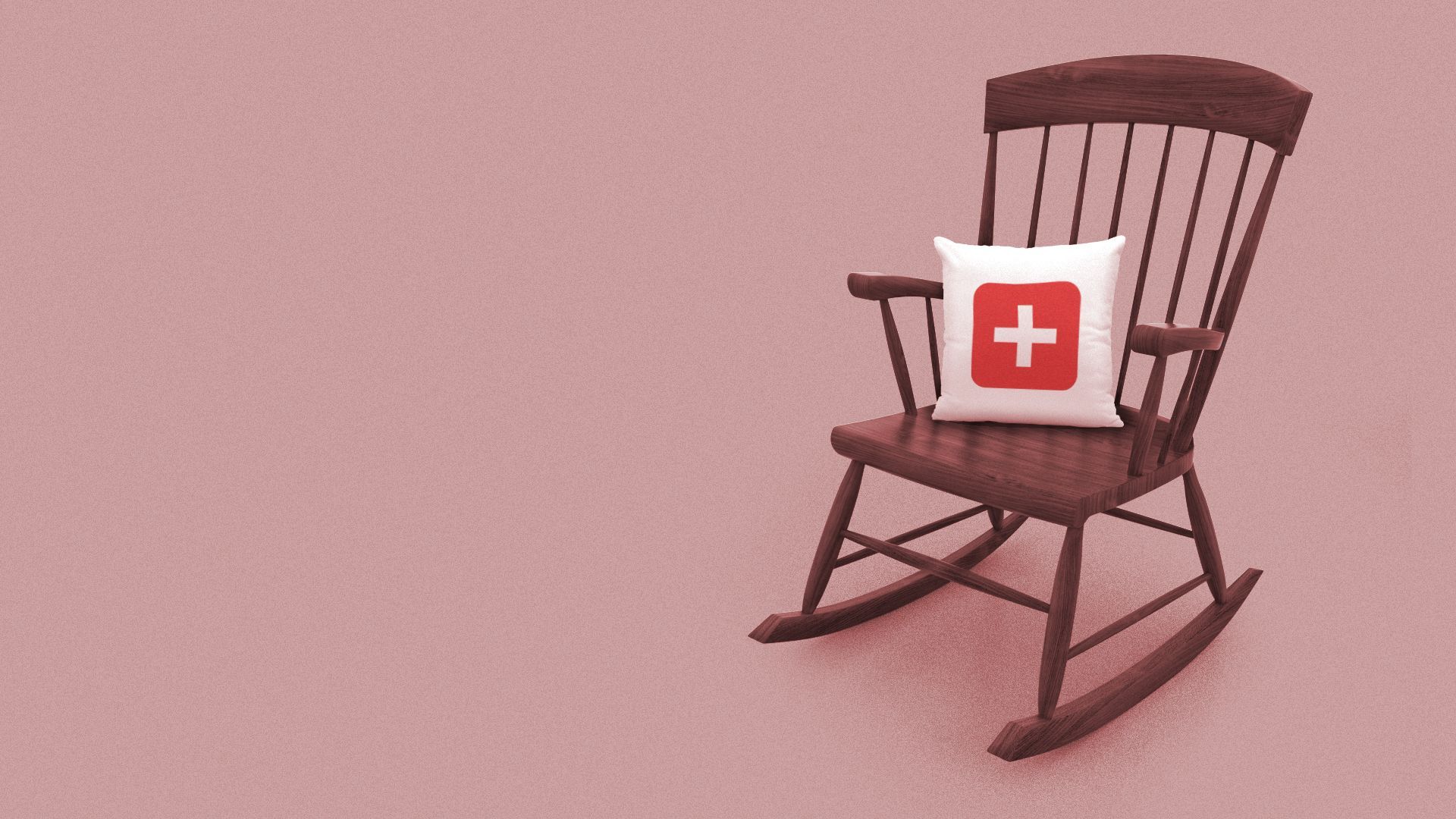 Less than a year after securing $53 million in Series B funds, value-based senior care enabler Vytalize Health has collected $100 million, CEO Faris Ghawi tells Axios exclusively.
Why it matters: For value-based care to succeed, small and independent clinical practices need to be equipped to take on risk in the same way larger entities have, and Vytalize focuses on helping those practices do so.
Deal details: Enhanced Healthcare Partners and Monroe Capital led the raise and North Coast Ventures participated, bringing total funding to just over $170 million.
The company is using the fresh funds to continue hiring and honing its technology.
"There's a lot at stake here," Ghawi tells Axios. "The government and taxpayers are investing in the idea that this is going to fix health care. Our focus is ensuring this is not a fad and that this is here to stay."
Ghawi declined to say when the company will fundraise next but said it is "not in a rush to raise capital."
Context: Value-based care enabling entities have seen a surge of interest from retail giants and private equity and venture backers alike over the past year.
How it works: Vytalize operates an accountable care organization (ACO) that offers tech tools and clinicians to help Medicare-focused primary care groups build reimbursable value-based programs.
Offerings include management tools for data analysis, chronic care, behavioral health, remote patient monitoring and workflow.
Roughly two-thirds of its clients are small practices; the other third are larger provider organizations.
The backstory: Vytalize started out as a primary care provider tailored for Medicare patients but transitioned to help others move to VBC arrangements.
"We know what it's like being on the other side. We know exactly what it takes," says Ghawi. "And our model works whether the practice has 350 providers or one provider."
Flashback: Vytalize last spring raised a $53 million Series B round.
Those funds went to expanding into new and existing markets, supporting additional partnerships with Medicare Advantage and commercial plans, hiring and investing in its technology.
The intrigue: The "shift to value-based care" has long been health care's talk of the town — but more than a decade later, ingrained provider dynamics and unequal market-wielding power continue to slow the transition from traditional fee-for-service models.
State of play: Vytalize operates in 36 states (up from 16 last spring) and is partnered with 400 practices that manage care for 250,000 senior patients.
🩺 One fun thing: The company tracks outcomes at its practices using metrics it internally calls "Vytal Signs."
Metrics include standard quality measures designated by the Center for Medicare and Medicaid Services and additional categories like access to care, quality of documentation and how many of Vytalize's practices are entities that have not previously been part of an ACO.
"One of the best things about VBC is we get a lot of data," Ghawi says. "The market is really waking up to this."
Go deeper