Exclusive: Transcarent names ex-Merck CEO Ken Frazier board chair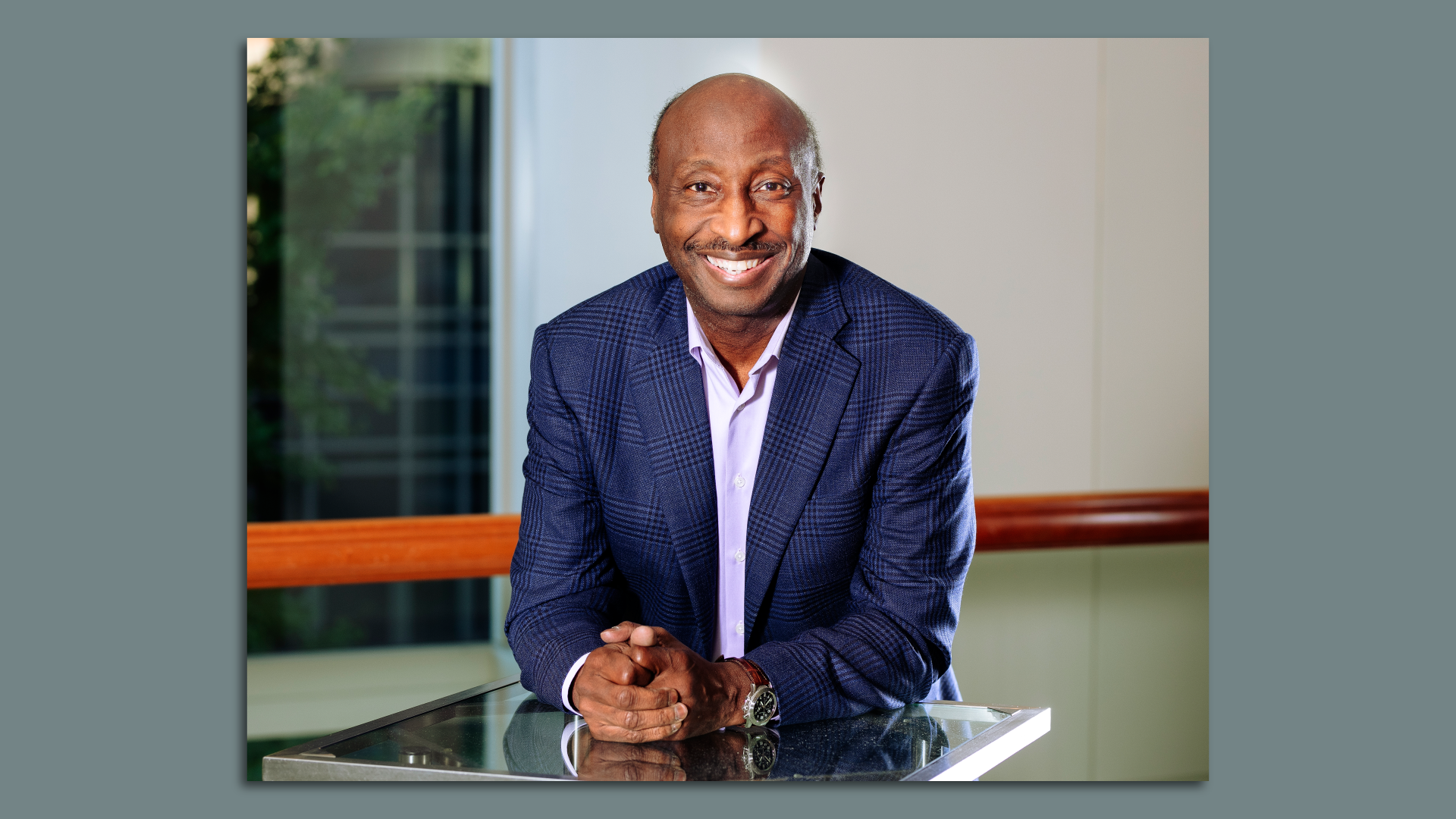 Health care pathway architect Transcarent named former Merck CEO Kenneth Frazier chair of its board of directors, Frazier and Transcarent CEO Glen Tullman tell Axios exclusively.
Why it matters: Frazier, who led the pharmaceutical giant for 10 years while seeing his own employees' health care costs skyrocket, says he sees the role as a means of helping restore people's sense of trust and control in the medical system.
"I've spent a lot of time developing new medicines and vaccines," Frazier tells Axios. "I also grew up in the inner city of Philadelphia, so I understand the last mile problem of not having access to care. There's a lot of dignity involved when you feel you're in charge, as opposed to having someone dictate it to you."
Details: Tullman and Frazier had been talking about Transcarent well before the company had a name, but Tullman didn't approach Frazier officially until General Catalyst managing partner Hemant Taneja suggested it.
State of play: Launched in summer 2021, Transcarent has raised just shy of $300 million, including the $200 million in Series C funds it collected in January 2022 led by Kinnevik and Human Capital. Competitors in the health care navigation space include:
Accolade, which in 2020 raised $192.5 million in a second public offering.
HealthJoy, which in October pulled in $60 million in Series D funds led by Valspring Capital.
How it works: Employer-facing Transcarent gives members round-the-clock access to clinicians via text and offers price comparison tools and quality assessments for medical interventions including surgeries.
The company pays clinicians including surgeons on the same day they provide care.
Members are promised a connection with a provider in less than 60 seconds and seven days of texting after that at no additional cost.
Services span behavioral health, pharmacy, home health, surgeries and cancer.
"What we're doing is changing the path of care," Tullman says, by "putting consumers in charge."
State of play: Current Transcarent clients include UPS, Chubb, Kemper and Rush University. Current partners include Walmart, the Cleveland Clinic, Rush University and the Hospital for Special Surgery.
By the numbers: Tullman tells Axios that Transcarent's Series C gave the company just over three years of runway and notes the company sees the following average member utilization rates:
27% download the app.
60% use it.
70% come back to the app within 180 days of first using it.
What's next: Frazier says he'll be tracking member numbers, satisfaction rates and health outcomes to assess Transcarent's progress in achieving the goals he outlined (giving people a sense of control over their health care and maintaining trust).
"It comes down to how many people do we help, and how do we help those people? Are we giving them substantial assistance in leading higher-quality lives?" Frazier says.
Go deeper