Exclusive: Hearing startup Tuned adds leaders with fresh funds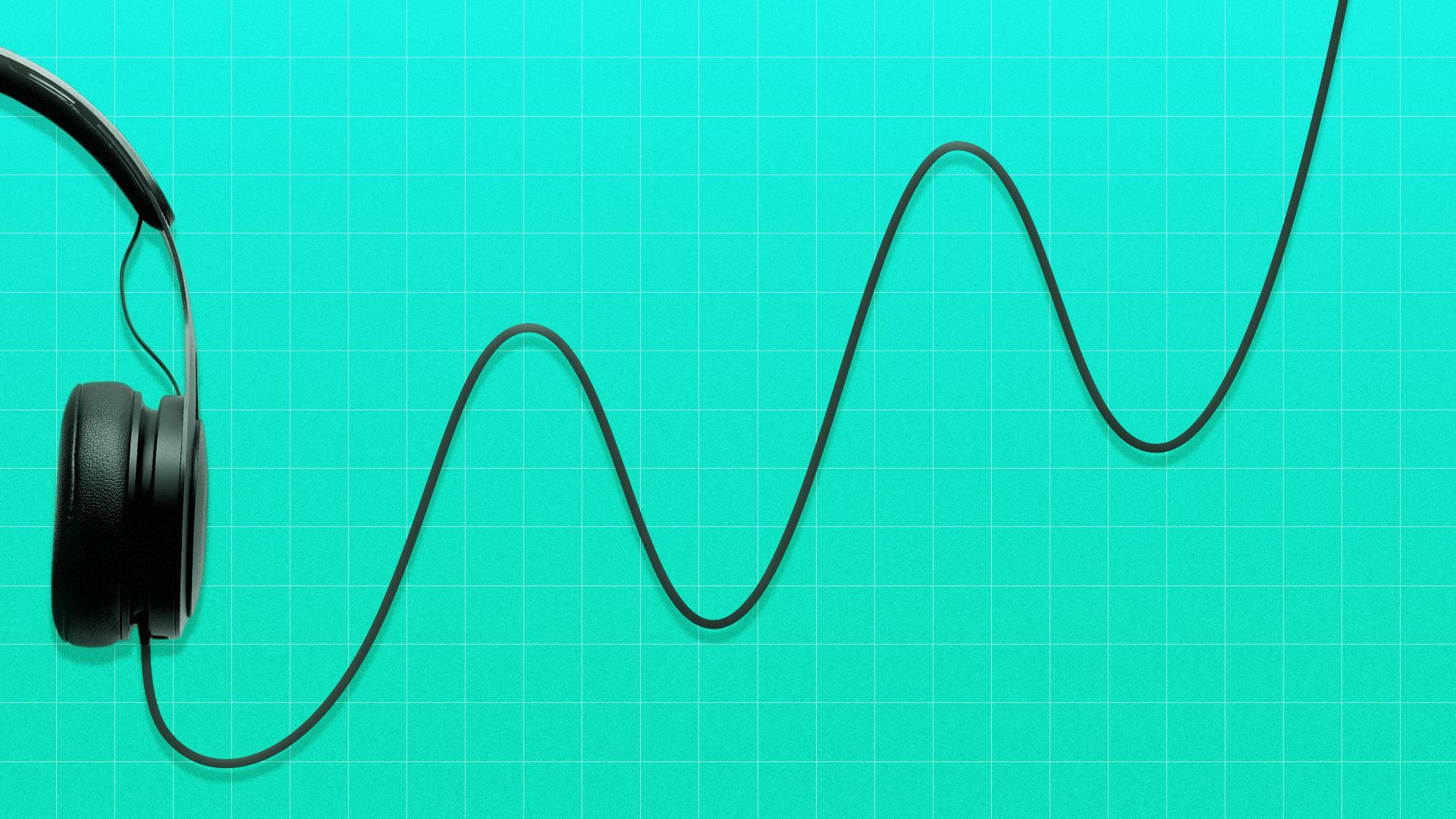 Tuned is pushing forward with its goal of getting hearing support recognized as a core piece of employee health.
Why it matters: The New York-based company raised $3.5 million in a seed extension round to grow its commercial team, CEO Danny Aronson tells Axios exclusively.
"We are heads down filling our ranks with people who are incredibly respected in the category," Aronson says.
Those people include new board members Shawn Ellis, a managing partner at Distributed Ventures, Lon Bender, an Academy Award-winning supervising sound editor, and new advisor Randy Forman, a former Teladoc Health VP.
Deal details: Distributed Ventures led and was joined by insiders Idealab NY and Elements Health Ventures.
Flashback: When Tuned debuted with $2.5 million in seed funding in September, Aronson told Axios the company would collect its Series A in 2023.
The company is on track to meet that goal, Aronson says.
Context: A recent FDA decision to move hearing aids over the counter (OTC) is pushing startups and large tech companies toward the hearing health market, which is expected to generate roughly $12 billion in sales by 2031, per a recent Kenneth Research report.
Hybrid hearing care startup Yes Hearing in November pulled in a $10 million Series A round.
Apple in 2021 began studying AirPods' potential as hearing aids and more recently made them usable as such.
Before the FDA ruling, "you had audiologists saying, 'Come back to us when your problem is severe enough for us to sell you a $6,000 device.' Now we can say, 'You are not destined to have severe hearing loss,'" Aronson says.
How it works: Tech-agnostic Tuned offers its tools to employers, typically charging a per-member-per-month fee. Its users are, on average, between age 28 and 42.
Users submit an online questionnaire designed to spot red flags that might require in-person care, such as sudden significant hearing loss.
Those who aren't flagged and directed to a clinic are guided through two types of hearing exercises, and then meet virtually with an audiologist who reviews their results and offers suggestions on supportive technology, whether it's device- or software-based.
State of play: The company is now working with half a dozen employers and is "on target" to court 15 by the end of the year, Aronson says.
The intrigue: The company faces a dual challenge of educating consumers and employers around the importance of hearing as a core component of health and hiring medical professionals amid widespread shortages of health workers.
"It's met with skepticism upfront," Ellis tells Axios.
"Initially employers are thinking you're talking about people over 70, but when you're looking at mild-to-moderate hearing loss and Tinnitus, it's a broad U.S. population that needs that support," Ellis adds.
What's next: Tuned plans to launch a pediatric vertical in the third quarter of the year and is still mulling a potential direct-to-consumer offering, Ellis and Aronson say.
Go deeper