CVS officially announces OSH deal and beats earnings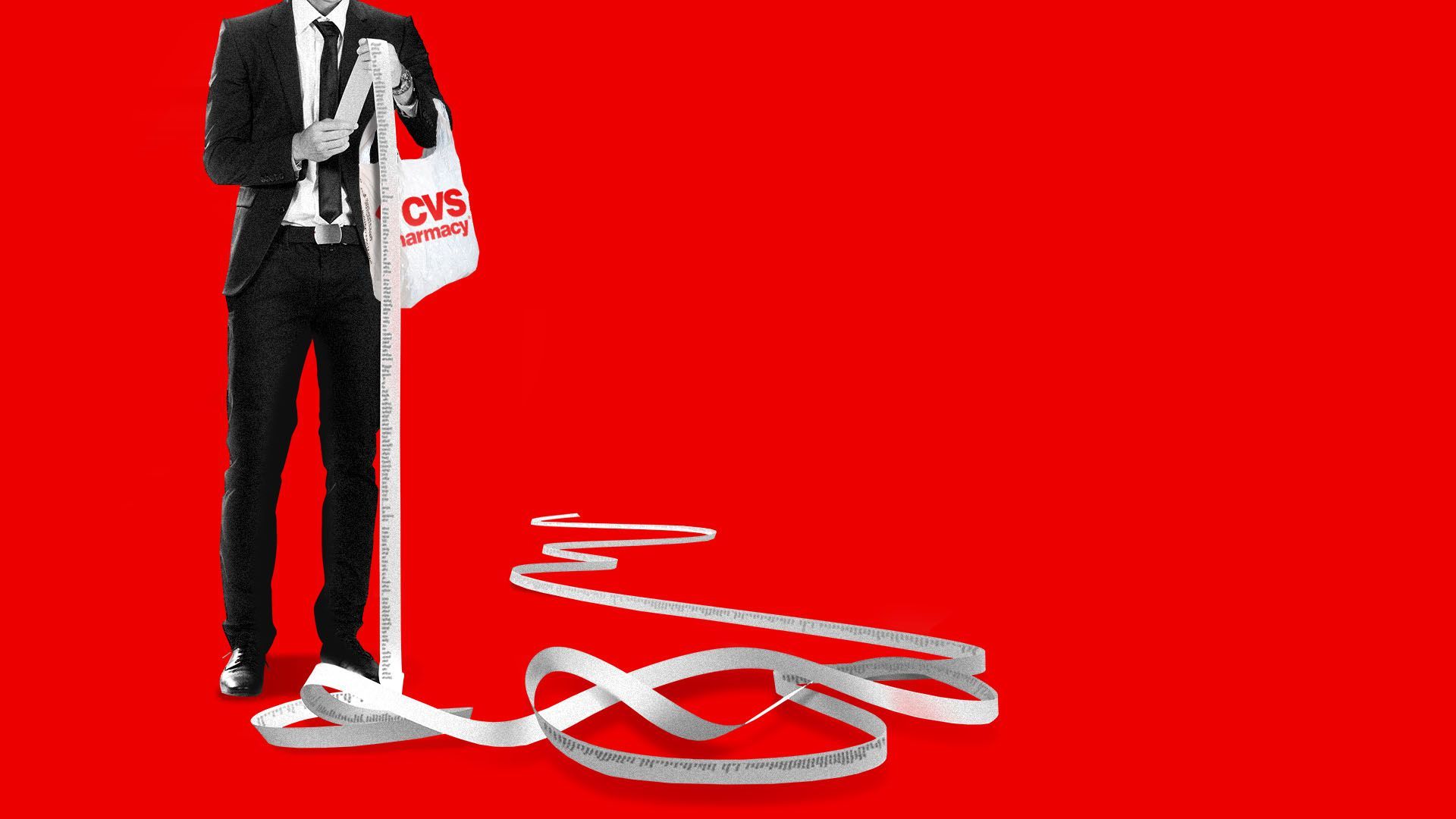 It's a good day to be CVS, as the pharmacy giant officially announced its planned $10.6 billion acquisition of Oak Street Health and beat Q4 earnings estimates.
Why it matters: CVS has not one but two deals now pending, valued at a combined total of $18.5 billion, and it's already getting antitrust pushback.
By the numbers: CVS reported earnings of an adjusted EPS of $1.99 today, beating estimates of $1.92.
Total revenue also jumped to $322.5 billion, a 10.4% increase from last year.
State of play: Suddenly, acquisitive CVS has a ton on its plate.
What they're saying: Oak Street Health, which is expected to have more than 300 centers by 2026, represents "$2 billion of potential incremental adjusted EBITDA contribution to CVS once all centers reach maturity" (assuming $7 million of adjusted EBITDA at maturity), a Cowen Equity note reads.
"CVS believes there could be more than $500 million of potential synergies over time," the report continues.
Other receptions weren't as rosy: "This deal will be especially disastrous for seniors, who will have little choice but to rely on CVS's notoriously poor customer service model combined with Oak Street's physician practices, which have reportedly been staffed without any doctor on site," the American Economic Liberties Project said yesterday in a statement.
"The Federal Trade Commission should immediately look to block it," the statement added.
The bottom line: The company's lawyers and accountants will be busy juggling all of the above.
Go deeper