Exclusive: Nurse staffing company ShiftMed nabs $200M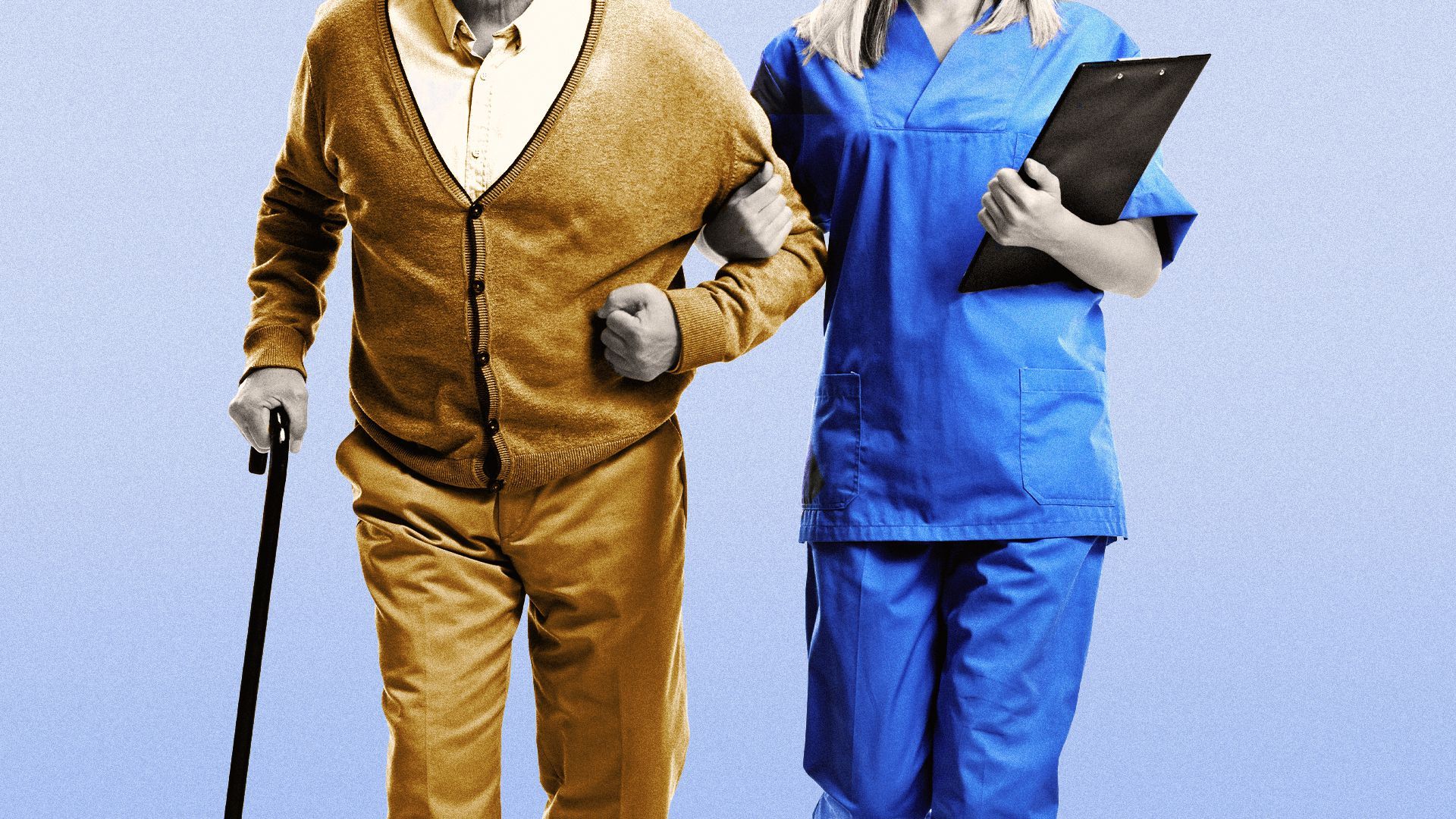 Health care staffing company ShiftMed raised $200 million in fresh funds, CEO Todd Walrath tells Axios exclusively.
Why it matters: Health care staffing shortages are affecting patients' ability to get timely care, so investors are turning to tech-driven tools to help.
Deal details: Panoramic Ventures led the raise with participation from Blue Heron Capital and Audacious Capital.
ShiftMed is using the funds to more deeply integrate its technology with the scheduling tools of its health system clients and to hire more developers and marketing staff.
Walrath declined to specify the company's valuation or comment on when it might fundraise next.
How it works: McLean, Virginia-based ShiftMed offers an app for nurses to fill open shifts at hospitals, long-term care centers, assisted living communities, home care facilities, skilled nursing facilities and hospitals.
The company negotiates worker rates and splits the difference with health systems.
ShiftMed also offers health facilities the option of white labeling the app; workers can then use it to pick up shifts after hours.
Between the lines: Unlike some of its rivals, ShiftMed's nurses are employed by the company rather than as independent contractors.
"We're the only W2 provider in the hospital space," says Walrath.
"It's bad for the health care system at large to have travel nurses that cost twice as much (as contractors)," says Panoramic Ventures general partner and ShiftMed investor Paul Iaffaldano.
By the numbers: ShiftMed has 350,000-plus nurses and aides using its app in more than 110 markets across the US and serves more than 1,500 enterprise health care partners, says Walrath.
Roughly a quarter of those people are community health workers, such as home health aides. The other 30% are certified nursing assistants (CNAs), while the remainder are split evenly between licensed practical nurses (LPNs) and registered nurses (RNs).
"We're now a profitable company," he adds, declining to provide revenue figures. "Hopefully we won't have to raise again."
State of play: Record levels of burnout and quitting among health care workers continue to rankle the health care field three years after the pandemic began. As a result, tech-forward staffing companies are grabbing investor attention:
Go deeper