Exclusive: AnswersNow gets $11M Series A for virtual autism therapy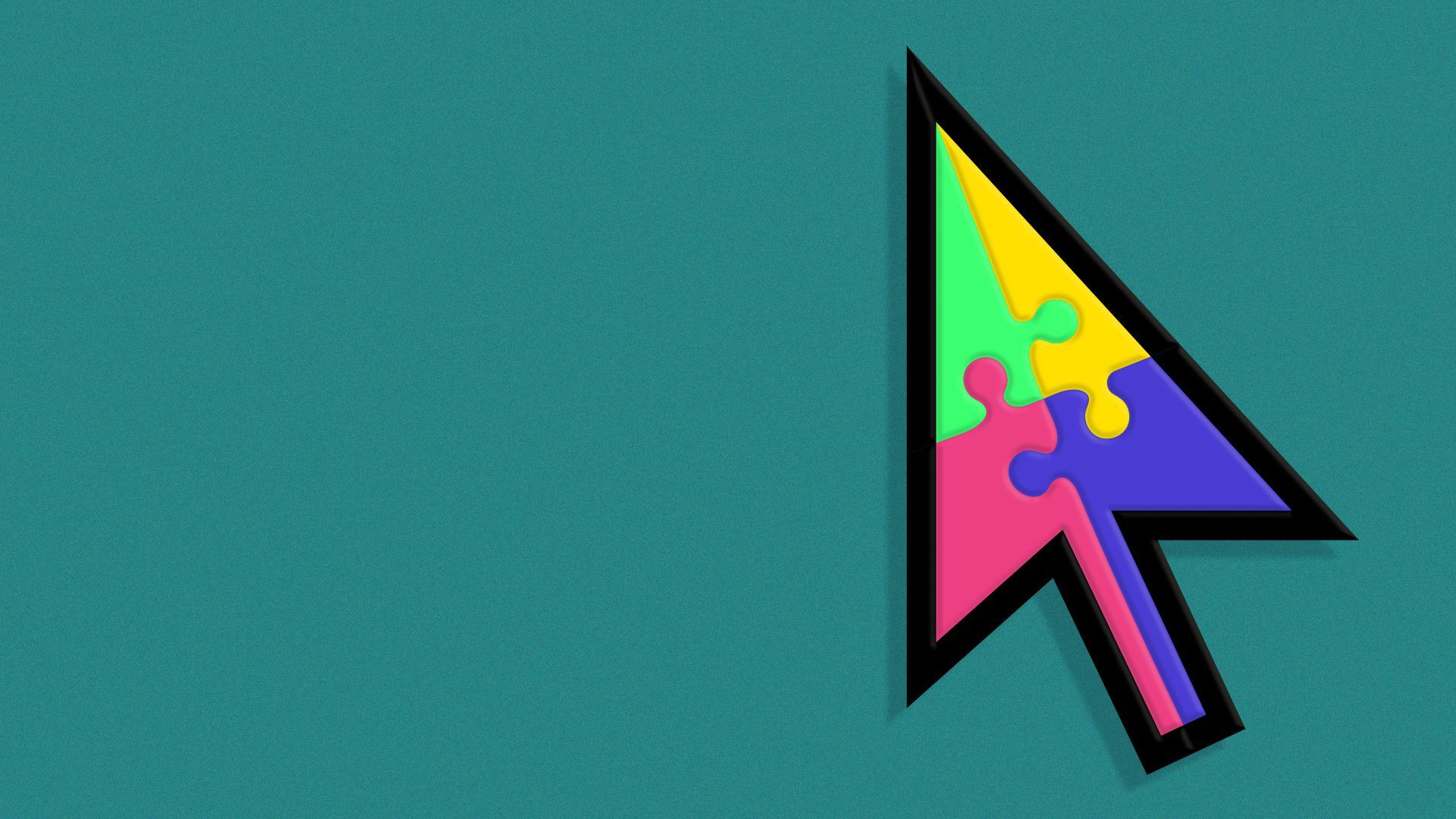 Virtual autism therapy provider AnswersNow collected $11 million in Series A capital, CEO Jeff Beck tells Axios exclusively.
Why it matters: AnswersNow wants to expand the reach of its virtual Applied Behavior Analysis (ABA) therapy — the only autism treatment currently covered by most insurance plans — by hiring more PhD and Master's-level clinicians.
Deal details: Left Lane Capital led the round.
Additional supporters included the American Family Institute for Social Impact, Blue Heron Capital, Difference Partners and former Kadiant CEO Lani Fritts.
The company plans to use the funds to expand into six additional states, hire more clinicians and hone its digital platform.
Beck says if the company needs to fundraise again in the near future, it will raise a Series B at the end of the year or sometime in 2025.
Context: While the prevalence of autism in the U.S. has risen significantly in recent years, the existing supply of ABA providers is failing to meet demand, leading to waitlists and an emergence of tech-forward startups looking to provide and quantify treatment. For example:
SpectrumAi last June raised $9 million in seed funding to measure the results of ABA treatment.
Elemy, a provider of hybrid educational services for children with autism and other behavioral health conditions, in 2021 collected $219 million in Series B capital at a $1.15 billion valuation.
How it works: Richmond, Virginia-based AnswersNow pairs families with a clinician to provide virtual ABA, an evidence-based form of therapy that uses rewards to help teach communication and daily living skills.
While other ABA providers often employ registered behavior technicians (RBTs) and/or board-certified behavior analysts (BCBAs), AnswersNow only uses the latter, which requires PhD and Master's-level training and does not require the support of a supervisor.
"We only deliver care that way," says Beck. "We are steadfast in that. BCBAs are incredibly creative."
AnswersNow accepts most major forms of insurance including Medicaid, UnitedHealth Care, Aetna, Cigna, Anthem and Blue Cross Blue Shield.
What they're saying: Beck says AnswersNow's virtual nature lends itself to easier adoption and better outcomes, since trying to change parent behavior in person can be a challenge.
"Virtually, parents are much more open to it," Beck says, "It just feels less personal than when I'm in their living room. And for the 10-14 year old, they're running their own session. These are predictable environments for them."
AnswersNow investor and Left Lane Capital principal Henry Toole agreed, saying he viewed the company as part of the solution for "a large part of the population — people not close to treatment centers who can't have someone in their house for 20-40 hours per week."
The backstory: Trained as a licensed clinical social worker, Beck says the company started in 2017 as a Slack chat (the HIPAA-compliant version), but turned into a fully-fledged company after several emotional experiences with families.
"We had parents chatting with our clinicians and mailing us $20 checks to get support for their kids," Beck says.
A few months later, Beck got a teary call from one such parent, whose child had been struggling for years with a fear of automatic flushing toilets but had recently overcome it thanks to his team's advice, says Beck.
State of play: The company provided over 10,000 hours of therapy in 2022.
The intrigue: Tracking outcomes across a population of people with autism can be challenging since each person has a different pace of learning and set of goals.
"So how do you create a pre- and post-test to assess that? We're working on it," Beck says.
Go deeper