Exclusive: Inside Frontrow's plan to save DTC health care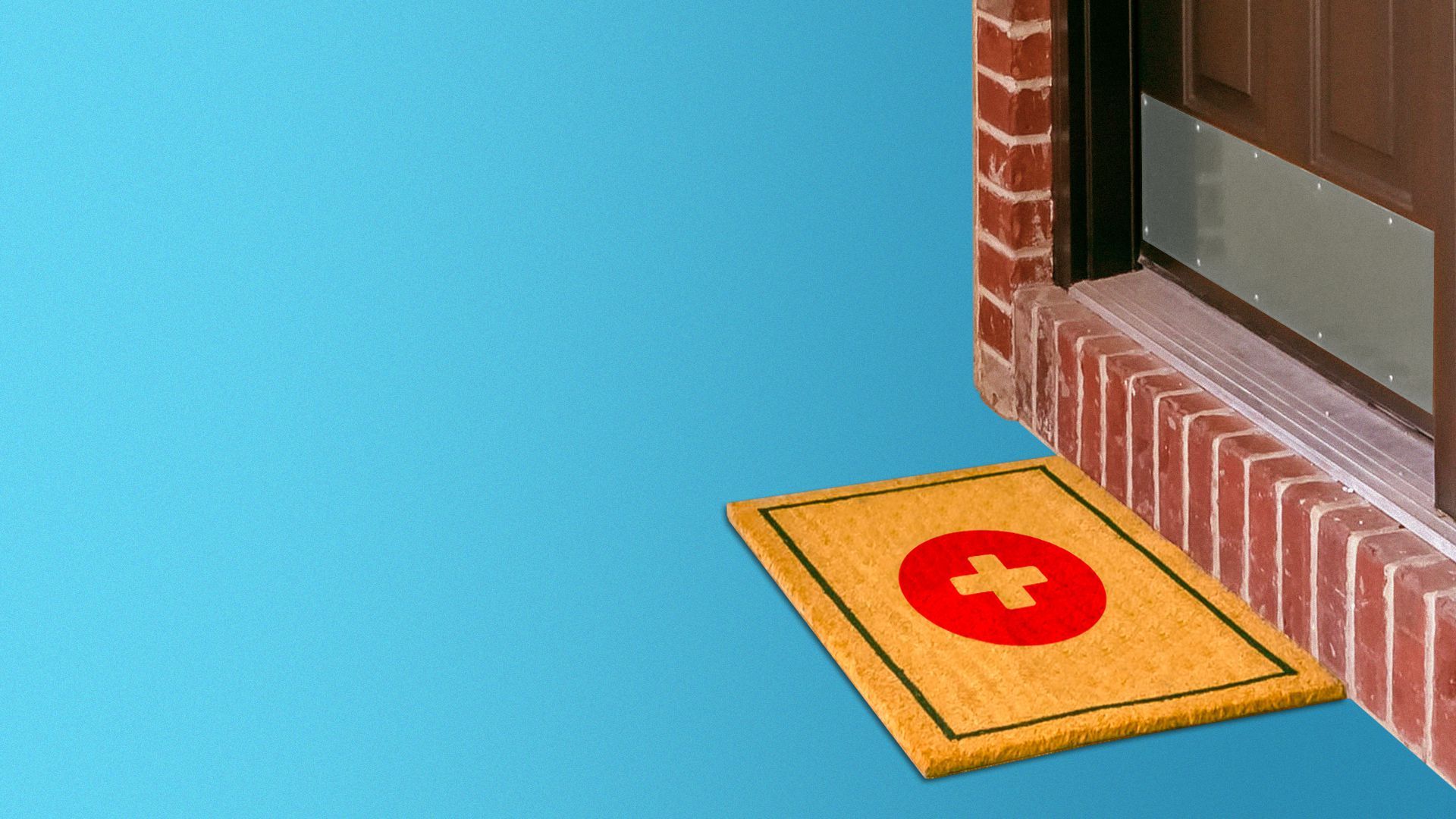 Frontrow Health wants to save direct-to-consumer health care by having providers recommend products to their patients.
Why it matters: The company collected $3 million in seed funding from Next Coast Ventures and NextGen Venture Partners, with support from individual backers including former 23andMe president Andy Page, Frontrow CEO Irfan Alam tells Axios exclusively.
What's next: Austin, Texas-based Frontrow will put the funds to use expanding its list of direct-to-consumer brand offerings and grow its base of provider partners.
The startup will raise its Series A around year's end, Alam says.
Context: The struggling direct-to-consumer industry has been hampered by recent advertising limitations and a growing lack of trust in social media. Other DTC health care companies include:
Ro last February pulled in $150 million at a $7 billion valuation.
Hims & Hers in 2021 went public via a $1.6 billion SPAC deal.
Everly Health in 2021 raised $75 million on the heels of a $175 million Series D.
How it works: Frontrow is building what Alam calls a "provider-assisted health care channel," that involves getting doctors and other caregivers to recommend health care products to patients.
If providers "can be guides to consumer products the same way they are for prescriptions, that's the real unlock," says Alam.
Providers are paid for building personalized stores and encouraging patients to explore them, as Frontrow capitalizes on the emerging trend of supercharging providers as entrepreneurs.
Customers get cash back discounts on those same products. They're also asked to complete a Frontrow health profile so the company's algorithm can recommend other products they might be interested in.
Be smart: A provider-as-entrepreneur schema could fall victim to kickbacks. Frontrow is looking to mitigate that risk with its payment structure.
Providers are paid by Frontrow regardless of whether users buy a product, receiving a fee each time users click on a product.
This flat fee structure, versus being paid a percentage of the product's retail price, is designed to disincentivize providers from promoting more expensive items.
Providers are not paid for clicks on products that are, or could be, reimbursable by public or private insurance, according to Alam.
The backstory: Alam, the former new business strategy lead for direct-to-consumer lab testing company Everly Health, realized while working at the company how difficult it was to acquire customers via online advertising.
Then the pandemic hit and everything got worse, he recalls.
"Ever since COVID, consumers are confused about what to trust online," he says. "The solution is to bring the provider into the fold."
State of play: Frontrow has over 50 brand partnerships today, per Alam, including with companies including supplement maker 1MD Nutrition, fertility testing company Natalist and skin care business Veracity.
What we're watching: Will providers trained to prescribe medications feel they can and should recommend supplements and other health products? Only time will tell.
Go deeper