Exclusive: Science 37 alums launch psychedelic research platform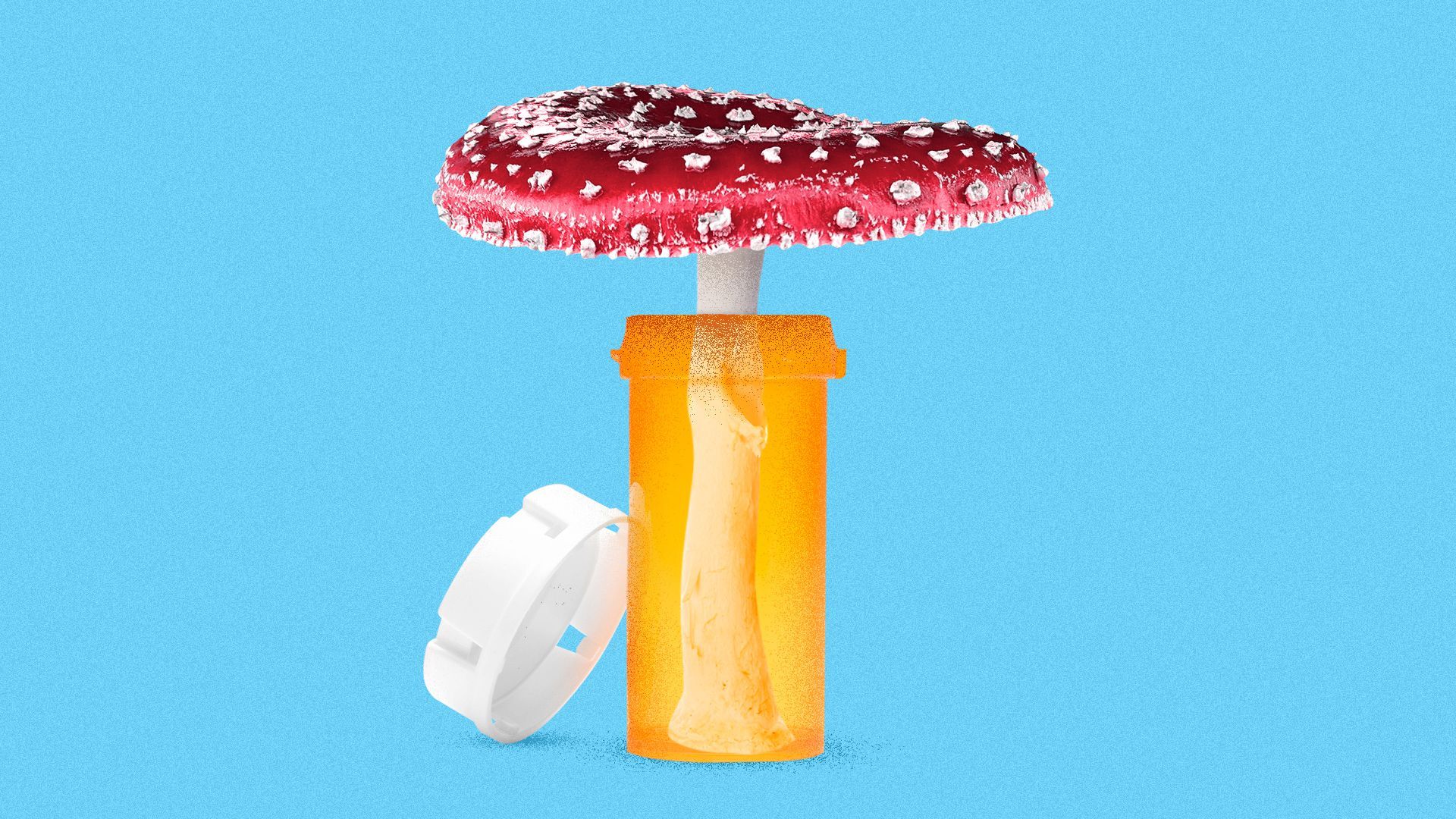 People Science wants to revamp the clinical research ecosystem for non-traditional medicines.
Why it matters: People raised a second seed round of $5.3 million led by Acre Venture Partners, CEOs Noah Craft and Belinda Tan tell Axios exclusively.
Other participants included Bluestein Ventures, Thia Ventures and Form Life Ventures, bringing the company's total funding to $8.5 million.
People will use the funds to hone its technology platform, hire more staff focused on customer growth and expand into nutrition.
As part of the funding, Acre managing partner Lucas Mann joins People's board of directors.
Craft predicts the company will raise its Series A this fall.
Context: While traditional pharmaceuticals have a clear, albeit slow, path to approval, alternative medicines are much more cumbersome to study — and People joins a nascent group of companies innovating in the space.
Bolt founder Ryan Breslow last August pulled in $7.5 million in seed funding for his latest venture Love, which aims to gather real world evidence on homeopathic solutions, generic chemicals and non-substance based treatments.
How it works: Based in Los Angeles, People designs protocols, recruits participants, oversees and conducts studies to match regulatory goals of clients including consumers, digital health companies and researchers.
Tan and Craft say the company's core differentiation strategy is its focus on enabling individuals to answer the question: Does this alternative medicine work for me?
The company's platform links patients, doctors and scientists to help test alternative therapies including psychedelic medicines, nutrition-based approaches, cannabis and the microbiome.
People's proprietary data collection tool, called CHLOE (Consumer Health Learning and Organizing Ecosystem) is an app for research participants.
The backstory: Tan and Craft previously cofounded and led Science 37, a decentralized clinical trial technology company that in 2021 went public through a $1 billion SPAC deal.
State of play: The company began running sponsored clinical studies late last year and hopes to make the app available to the public without a need to be enrolled in an existing study later this year.
"We want to empower people to be the scientist, to design their own studies and learn what works and what doesn't," Tan says.
While randomized controlled trials (RCTs) remain the gold standard for drug development, recent FDA guidance encourages researchers to also incorporate real-world evidence.
The intrigue: There's a big difference between anecdotal data based on individual experiences and rigorous clinical research, and People will need to get from one to the other.
"This makes data collection and observational note-taking accurate and transmissible to other scientists," says Craft.
What's next: "We'd like for this to be a massively scaled software tool that goes global," Tan says.
Go deeper