Angle Health raises $58M Series A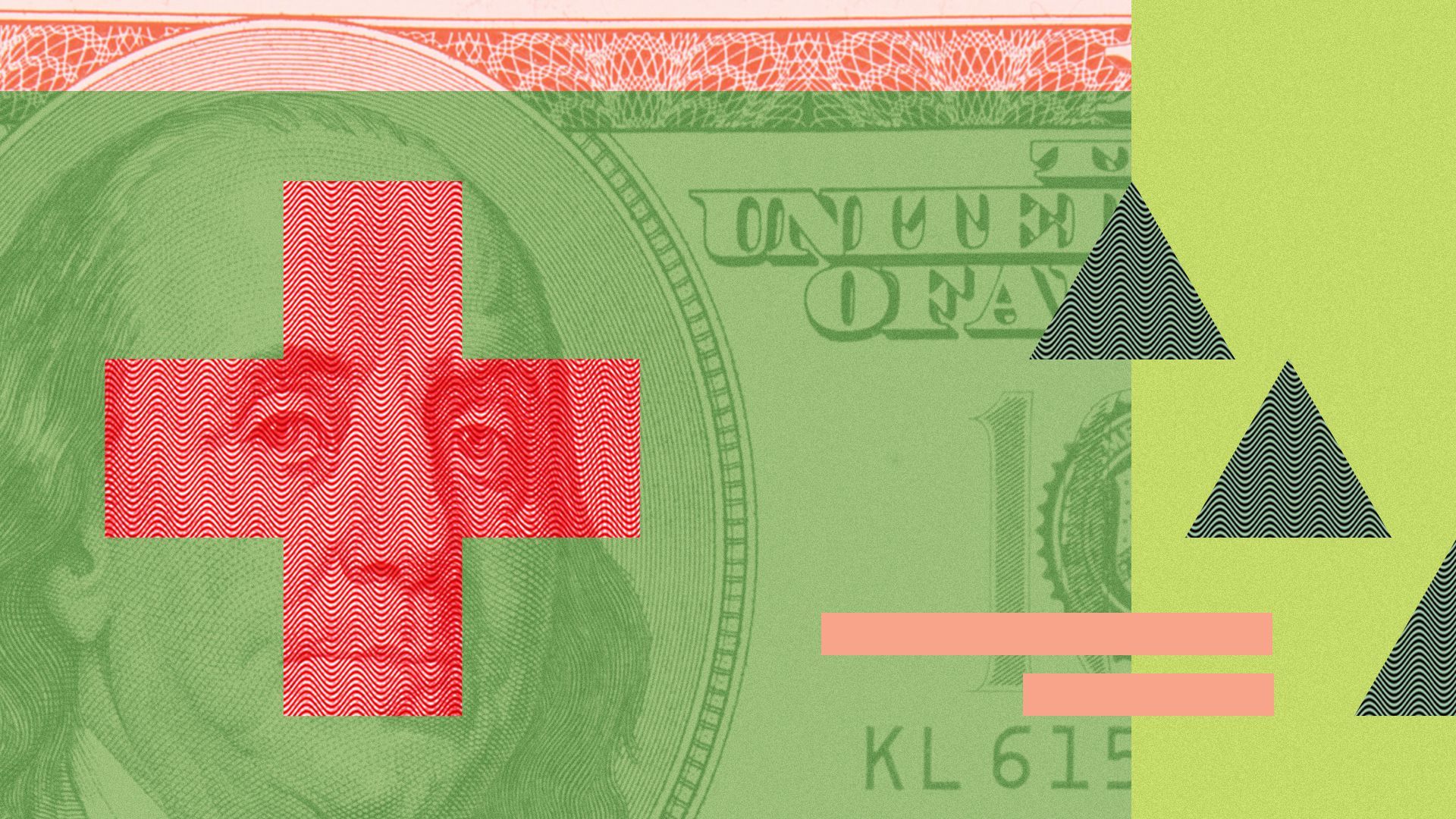 Angle Health's $58 million Series A round will get the tech-enabled insurance carrier to profitability, CEO Ty Wang tells Axios.
Why it matters: Unit economics — like a path to breakeven — are becoming increasingly significant for early-stage health tech companies and their investors.
How it works: Angle is a full-stack health insurance carrier delivering customized healthcare benefits tailored to small to midsize businesses.
Along with providing benefits, the company offers care navigation to help members access behavioral health, telehealth and disease management services.
The company counts NFP, Gallagher, GBS/Leavitt, Aon and Hub among its customers.
Angle partners with Cigna to give its members access to a national network of health care providers, Wang says.
Details: Angle generates "tens of millions" in revenue, Wang says, declining to be specific.
The round was led by Portage, with participation from PruVen Capital, Wing Venture Capital, SixThirty Ventures, Mighty Capital, Wormhole Capital, Mindset Ventures, Aloft VC, and Pilot founder Waseem Daher.
The Series A was raised in two tranches, Wang tells Axios. Angle raised $21 million in equity and $10 million in debt over the summer before Portage came in to lead another $27 million infusion, he says.
Existing investors Blumberg Capital, Correlation Ventures, TSVC and Y Combinator participated.
Of note: Publicly traded "insurtechs" like Oscar Health, Bright Health Group and Clover Health — most of which operate in the direct-to-consumer health insurance market and are thus not directly competing with Angle — have pruned their market presence in a bid to reach profitability.
What they're saying: Angle's customization differentiates it from other market players, Wang says.
Small and medium-sized businesses "are generally limited to 'off the shelf' plans, which can make transitions confusing for their employees and disrupt existing access to care," Wang says.
"We can customize these health plan packages for the employer based on their needs," he says, noting that 80% of Angle's health plans are tailored.
Between the lines: Portage has a long history of investing in the insurance sector generally, but Angle is its first North American health care play.
"Our LP base includes quite a few insurance companies that have strong relationship networks within the health care and health insurance space," says Portage partner Ricky Lai.
The intrigue: Angle sees itself as an eventual provider of care, much like its larger payor peers (cough, Optum), Wang says.
"We primarily provide the connectivity and the coordination around these benefits, whether they're administrative or clinical," Wang says. "There's definitely an opportunity and a potential play there for also being the providers ourselves and delivering the actual medical care."
State of play: Alongside major commercial insurance carriers, independent third-party administrators like Collective Health and Flume also serve the employer-based benefits market.
Last year, Flume Health raised $30 million in Series A funding at a valuation of $100 million, while Collective Health in 2021 collected $280 million in Series F financing at a $1.5 billion valuation.
TPAs like these typically serve large companies (500 to 1,000-plus staff) that have the resources to internally design and offer customized health plans — and neither take on full risk, Wang says.
"Even third-party administrative services, there are start-up health plans that do just that, but they don't do the underwriting or they don't take on the risk," says Angle co-founder Anirban Gangopadhyay.
Go deeper