The case for a digital health "hope index"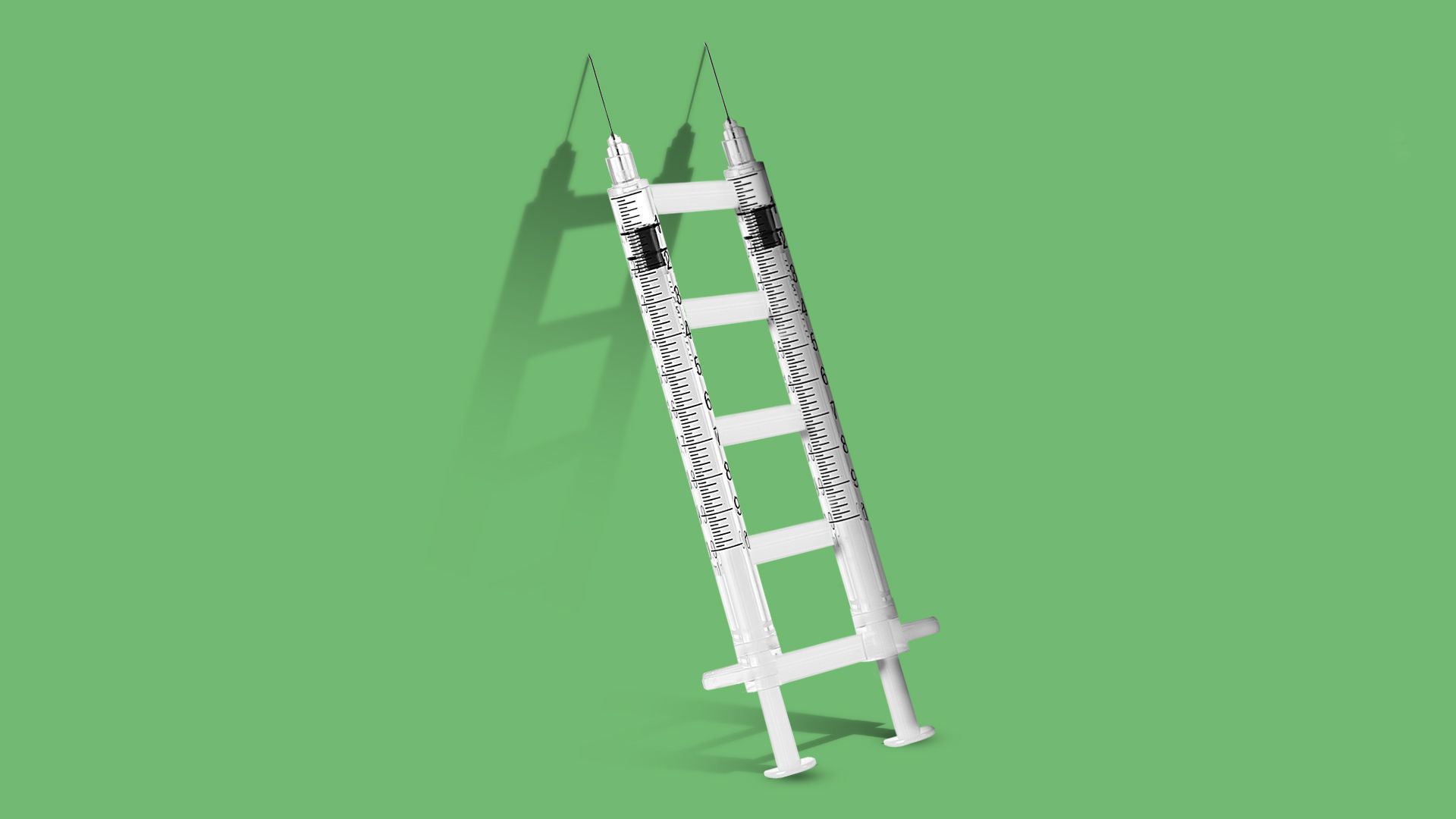 Since his last trip to Las Vegas, Adam Pellegrini has been mulling the idea of using a "hope index" to track the progress of people using his cancer support app.
Why it matters: Throughout his career at both startups and health behemoths, the Jasper Health CEO has recognized a common problem: Digital health companies lack reliable means of measuring their programs' impact on patients.
This led Pellegrini to wonder whether positive outcomes — such as healthy days or even hope — could serve as more helpful indicators.
Driving the news: As the digital health sector rightsizes amid tough market realities, entrepreneurs and investors are beginning to prioritize clinical rigor above a growth-at-all-costs mindset.
Zoom in: The idea of a hope index first occurred to Pellegrini at the HLTH conference in Las Vegas in November, when he was thinking about how people's perception of how lucky they are — the "luck index" — varies based on random external factors, such as whether they damaged their car or spilled a drink.
Between the lines: Almost every digital health company has a means of measuring negative outcomes, such as depression or high blood pressure, but the industry still lacks a standardized way to determine impact of their interventions on patients.
Worse still, many digital health companies aren't universally tracking or quantifying outcomes at all — positive or negative — meaning there's little hard data on whether their offerings are helping or hurting patients.
Per a June 2022 study in JMIR, in which Rock Health researchers assessed 224 companies, nearly half had a clinical robustness score of zero out of five, with five representing businesses that had the highest number of clinical trials and regulatory filings.
What they're saying: Several entrepreneurs and clinicians at the J.P. Morgan Healthcare Conference told Axios they were experimenting with more closely tracking the beneficial results of their interventions. For example:
DispatchHealth CEO Mark Prather said his company takes into account the "I love you score," or when a patient tells one of the companies' care team members that they love them.
A benefit of treating patients at home instead of the hospital is being able to view positive indicators like a balanced gait, healthy food in the kitchen and solid relationships with neighbors, he added.
Included Health chief medical officer Ami Parekh says her company has been using the CDC's "healthy days" metric, a series of questions designed to assess someone's quality of life.
Town Hall Ventures general partner Andy Slavitt says his firm is "obsessed with NPS, properly measured," referring to net promoter score, a metric that asks respondents to rate the likelihood they'd recommend a product to a friend or family member.
The bottom line: Difficult macroeconomic conditions are prompting digital health movers to focus on creative ways of demonstrating evidence and outcomes.
Go deeper