Exclusive: Sunfish banks $4M for fertility financing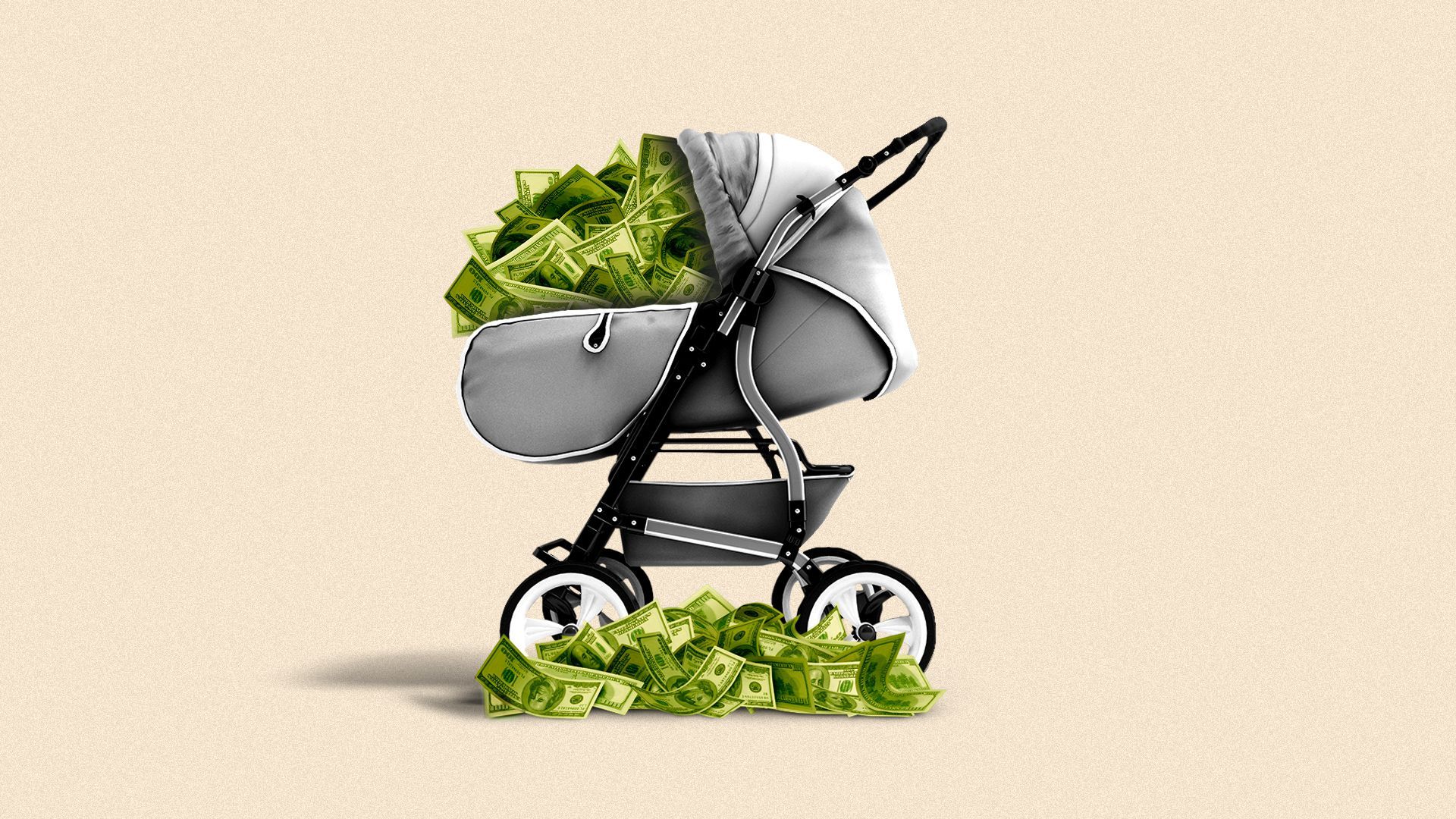 Fertility financing support startup Sunfish Technologies wants to make it easier and less costly for people with reproductive challenges to start a family.
Why it matters: The company recently closed on a $3.8 million seed round led by Walkabout Ventures with participation from Hannah Grey VC and Fiat Ventures, CEO Angela Rastegar tells Axios exclusively.
Details: The company will use the funds to better predict the costs associated with in-vitro fertilization (IVF) and egg freezing, and to better match people with ideal lending partners.
How it works: Based in Santa Monica, California, Sunfish plans to crunch data associated with customer behavior, treatment costs, health profiles and success probability to offer support for fertility treatments.
The startup currently offers loans and lines of credit up to $100,000.
It partners with organizations including Gays with Kids, Frame Fertility, Carrot and Men Having Babies, as well as with surrogacy agencies, egg banks and IVF clinics.
Yes, but: Available data on factors contributing to infertility is narrow and can limit the accuracy of prediction tools — something Sunfish hopes to indirectly improve by boosting the accessibility of assisted reproduction technologies.
Most IVF cycle data is limited to white women in Western European countries, and good-quality data on male infertility factors, such as sperm DNA degradation, is lacking.
"That's an industrywide gap; we don't have an immediate solution," Rastegar says, "but as we support more and more families who are more diverse financially and ethnically, we hope to help improve this industry and its outcomes overall."
By the numbers: The global fertility market was valued at $26.9 billion in 2020 and is projected to nearly double to $45.4 billion by 2027, per a recent Precedence Research report.
Meanwhile, fewer than half of U.S. states have fertility insurance coverage laws and only a quarter of U.S. employers pay for IVF treatment, per a 2020 Kaiser Family Foundation report.
Sunfish has thus far received more than $20 million in loan requests across hundreds of applicants in 32 states and aims to have customers in all 50 in the next few years, Rastegar says.
State of play: As the fertility tech sector booms (see Oula, Turtle, Legacy, Ruth and Apryl), so too are startups that straddle fintech and health tech. Several fertility financing companies, including Spring Fertility and Shady Grove, even offer to share in the risk associated with the process.
San Francisco-based Future Family, a startup combining fertility financing and care support, in April banked $25 million in Series B funding at a valuation of $80 million.
Surrogacy-matching startup Nodal in September launched with $4.7 million in seed funding.
What they're saying: Rastegar and Sunfish's investors say fertility treatment is an opaque, confusing and expensive sector of the health care industry that can contribute to inequity.
"We believe the ability to build a family is a basic human right," Rastegar says.
"Sunfish's approach provides forward-thinking risk assessment for lenders and the ability to expand access to capital for the borrowers — aspiring parents," says Hannah Grey founding partner Jessica Peltz-Zatulove.
What's next: Although Sunfish is currently focused on financial support for IVF and egg freezing, Rastegar aims for the company to eventually offer families support from pre-conception all the way through childhood.
"The stress of this process is not just the cost but the unknowns of what it's going to take to get across the finish line, in terms of how many children you want, whether you're willing to work with a surrogate, all of those things," Rategar says. "Our goal is to help people identify their goals and plan for that."
🐡 One fun thing: In the wild, female sunfish produce as many as 300 million eggs at a time, more than any other known vertebrate.
Go deeper