Inside Biofourmis' push to become a provider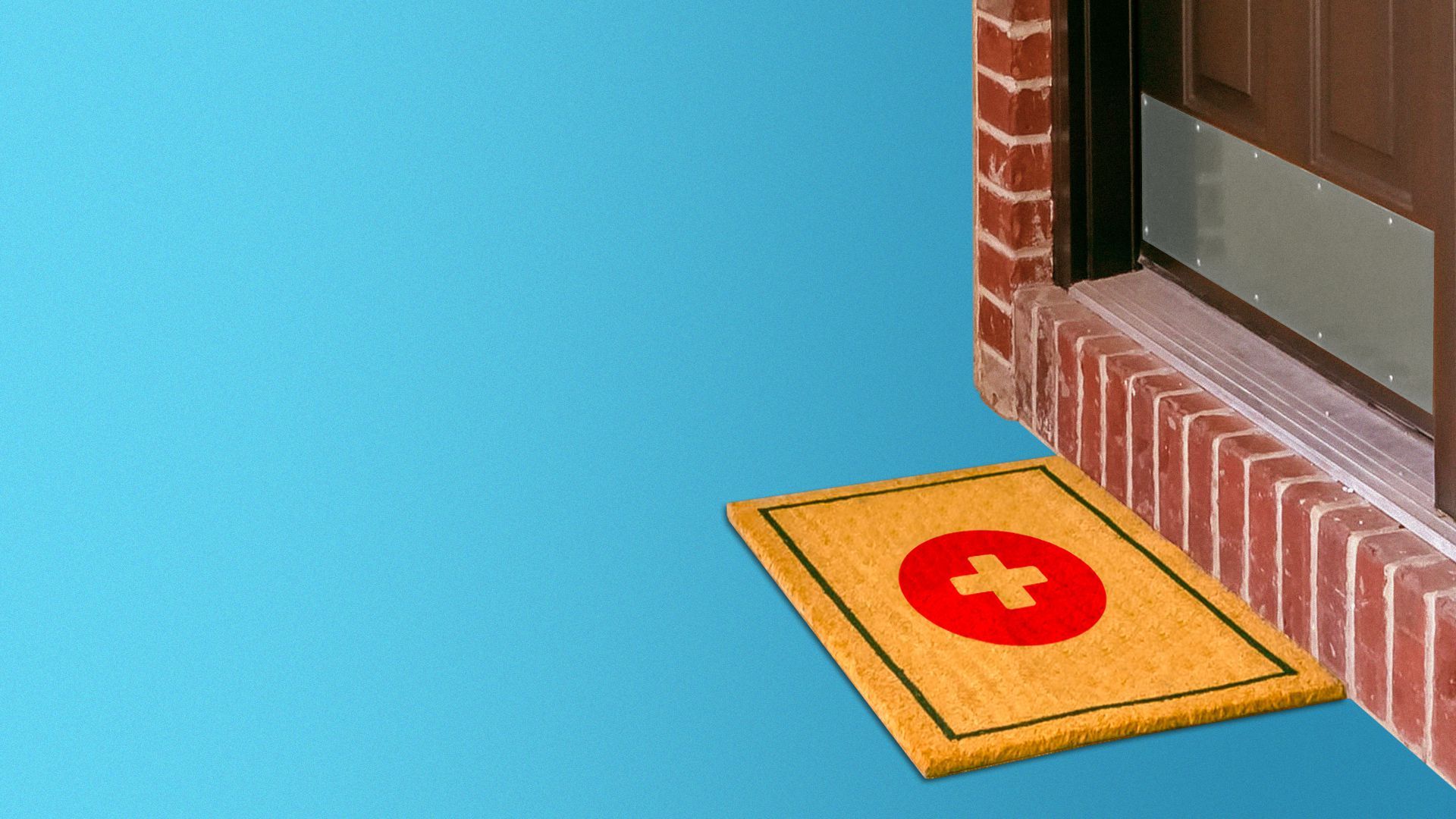 Remote health monitoring company Biofourmis is pushing beyond technology as it moves into providing care, CEO Kuldeep Singh Rajput told Axios at the J.P. Morgan Healthcare Conference.
Why it matters: It's a good time to be a care provider, with plenty of market appetite for true tech-enabled assets.
As a partner to health systems, Biofourmis combines AI-based data analytics and remote monitoring tools to track patients' medical progress, particularly after they've undergone hospital treatment.
Details: Per public documents, the company is currently registered as a medical practice or provider group in 20 states including California, New York, New Jersey, Massachusetts, Pennsylvania, Florida, Maryland, Texas, Virginia and Ohio.
In total, the company has "between 15 and 18 million covered lives," Singh Rajput said.
What they're saying: "We see ourselves in the future as a provider. We are building a specialty network of physicians," Singh Rajput said during last Monday's virtual health panel at the conference.
"We now have two go-to-market strategies," he told Erin after the presentation.
As a health system partner: "As an enabler, we're a turn-key solution to let health system partners deliver care in the home," he said.
As a care provider: The company is looking specifically to provide services spanning cardiology, oncology and skilled nursing at home, he added.
Driving the news: The acute hospital-at-home program — which allows treatment for common acute conditions in home settings — was recently extended beyond the COVID pandemic, a sign that Singh Rajput took to mean that care is staying in the home — at least for the foreseeable future.
Catch up quick: Biofourmis in August raised $320 million in Series D capital at a valuation of nearly $1.3 billion. General Atlantic led the original $300 million investment, and Intel Capital added an extension in the form of $20 million.
The company in February unveiled its Care at Home platform for treating heart failure, atrial fibrillation, diabetes and hypertension.
What's next: "As we become a provider we will have to build a national network and retain them. That's our biggest challenge," Singh Rajput told Erin.
"We'll pick a couple of states and a couple of use-cases, and next year we'll scale," he added.
💭 Our thought bubble: Biofourmis' strategy is further validated by CVS' $8 billion acquisition of home care provider Signify Health.
Biofourmis' new strategy resembles a specialized Signify, and CVS is counted among Biofourmis' investors. Could a merger down the road make sense?
Go deeper