Word on the [Oak] Street: CVS isn't buying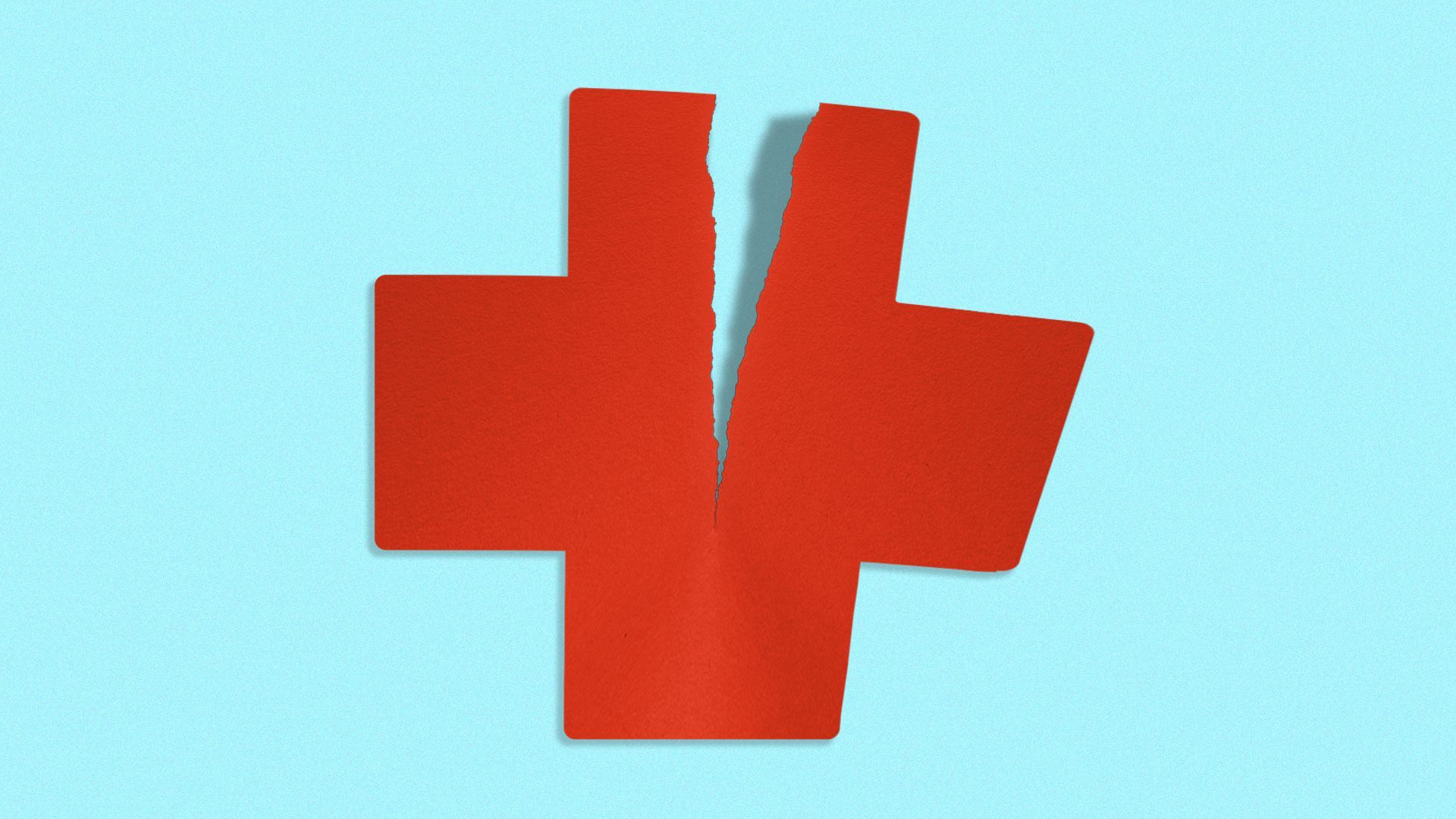 CVS Health (NYSE: CVS) isn't likely to buy Medicare-focused primary care operator Oak Street Health (NYSE: OSH), analysts, bankers and advisers told Axios on the sidelines of the J.P. Morgan Healthcare Conference last week.
Why it matters: Despite reporting to the contrary in Bloomberg last week, after which OSH stock rose from a Jan. 6 low of $21.65 to a Jan. 13 high of over $30, a deal would make little practical sense, sources tell Axios.
Details: Bloomberg said the deal would value Oak Street at more than $10 billion including debt.
OSH stock Tuesday morning fell slightly from Friday's high to $29.49 a share.
Major shareholders include General Atlantic (25.27% stake) and Newlight Partners (13.4%).
Reality check: CVS currently has several balls in the air, and an additional OSH-shaped orb is likely to prove a distraction at a time when profitability is important to the company, sources tell Axios.
CVS is trying to close its $8 billion deal for Signify Health (NYSE: SGFY) in the current quarter. That deal is currently under DOJ review, and a new buy could threaten that process.
During the J.P. Morgan Healthcare Conference, CVS announced minority bets on three other companies: $100 million to hybrid primary and urgent care company Carbon Health, a contribution to a $375 million funding round for home care business Monogram Health, and $25 million to virtual provider Array Behavioral Care.
By the numbers: CVS in November adjusted expected 2023 profit to a range of $8.70 to $8.90 per share (higher than the 2022 adjusted earnings forecast of $8.55 to $8.65 a share) and said it hoped to mitigate the hit from a performance rating decline for its most popular Medicare plan (Aetna's National PPO) by encouraging members to shift to other plans.
Also recall that CVS agreed to pay about $5 billion over 10 years to settle lawsuits over how its pharmacies handled prescriptions for opioids.
CVS reportedly looked into acquiring primary care company Cano Health before ultimately stepping away.
What they're saying: This brand of speculative leak is particularly beneficial for publicly traded primary care companies that aren't performing well — which currently is most of them.
"[I]n the first conversation, they say we want to buy you. Then they dig in, they look, and they're not willing to pay," one banker told Axios.
"Assuming CVS wants a large presence in primary care, with brick-and-mortar locations, we estimate that a Carbon Health [private] or Forward Medical [private] might make more sense," BTIG analyst David Larsen wrote in a note Jan. 10.
"[I]f you're CVS, why drop $10 billion on an asset that's currently burning cash at an implied 3.3x revenue multiple today? Unless they get creative with deal structure, I can't see it happening," wrote Hospitalogy founder Blake Madden in a LinkedIn post Friday.
The Signify deal checked key boxes on CVS' care services agenda, including home health and physician enablement. Although Signify didn't fit the traditional definition of its third box — primary care — the Carbon Health bet certainly does. 
The bottom line: "Do I think they're buying OSH? I don't think they have the money right now," one banker said.
Go deeper